Social selling tools, channels, & KPIs: make your success measurable
Do you want to embark on your social selling journey but don't know where to start? Are you wondering which channel is right for you, what KPIs will best measure your strategy's success, and whether there are social selling tools to help?
Is every social media platform suitable for social selling?
Generally, social selling is possible on any social media platform that allows you to make contact and communicate with users. However, not every platform is equally suitable for your social selling activities. Among other aspects, it will depend on whether you want to reach private customers or business clients, and who makes up your target group in detail will also play a role.
Even though lots of companies are active on Facebook or Instagram, it doesn't mean that they want to forge business connections, be approached regarding a B2B sale, or conclude business deals there. However, corporate decision-makers do use channels like Facebook and Instagram to research other companies and their products. Consequently, you can also generate B2B social engagement leads by having a business and personal profile on social channels that are mainly visited by private users.
Even if the B2C segment is your focus, though, you'll realize that you may well be able to optimally reach your target group on platforms such as Facebook, Instagram, Pinterest, Twitch, YouTube, or TikTok, depending on its interests and age structure, and find out more about each individual user's interests and preferences – but building a deeper relationship that ultimately leads to a sale in the context of social selling is far from easy.
If you want to learn more about what you need to consider when creating and distributing content as part of B2B and B2C social selling and which five steps constitute best practices in the social selling process, download our free social selling e-book.
Social selling platforms: choosing the right channel
The right channel is the one where your target group is predominantly found. It usually pays off to limit your social selling activities to one channel. After all, social selling is a time-consuming undertaking and only translates into success if you demonstrate a willingness and enthusiasm to be extremely active and interactive day in, day out. Fully leveraging the potential of a network is a full-time job that companies have to duly incorporate within their organizational structure.
LinkedIn – B2B on an international scale
No social network is more ideal than LinkedIn when it comes to letting you provide your connections with high-quality, perfectly tailored content to convince them of your expertise and slowly but surely establish your credibility and authenticity. Lead nurturing and social selling on LinkedIn take time, but are made incredibly professional and measurable thanks to the dedicated product range offered by LinkedIn Sales Solutions.
Xing – B2B for the German-speaking audience
Successful B2B social selling on the business network made in Germany involves:
Creating an informative and powerful profile

Being active on a regular basis

Offering added value through content that is relevant to the target group

Establishing yourself as a thought leader by actively participating in discussions relevant to the target group

Building your status as an expert

Networking with the right people
Not only are these the ingredients for successful social selling on Xing, but they will also help you raise your LinkedIn Social Selling Index. Xing is an effective channel if you just want to reach German-speaking B2B customers, whereas LinkedIn is the gateway to international B2B customers and younger business professionals.
Facebook
The social network is the best option for building a closer relationship with B2C customers aged 30 plus. Emotions are everything here. Package your content and the added value that you want to deliver to your target group in entertaining, visual formats, such as colorful graphics, image/text combinations, stories, and (live) videos. Facebook ads also let you spread your content further.
Facebook isn't just a valuable resource for B2C social selling, though:
75%
of purchasers in the B2B segment use social media to research the range of products available and to find out more about the seller.
Facebook is one of the most popular channels for researching products, customer reviews, as well as the seller's corporate image and presence. So it pays off to show yourself from your best side here. If you want to know what your target group thinks of your product and brand, you should do your social listening on Facebook.
In our social selling e-book, we have put together lots of handy tips for you, including the 10 commandments of social selling to help you achieve your goals on the various channels.
Instagram
Photos and self-portrayal are also key to showcasing yourself and your brand on Instagram. Here, you can present yourself as a corporate or brand influencer like on no other social media channel. The aim is to package the added value and the feeling associated with your product in believable and authentic videos and images that draw in your target group.
With an estimated 21 million users in Germany alone, Instagram is now a must for marketing B2B brands and B2C brands alike and is thus a promising channel for social sellers, too.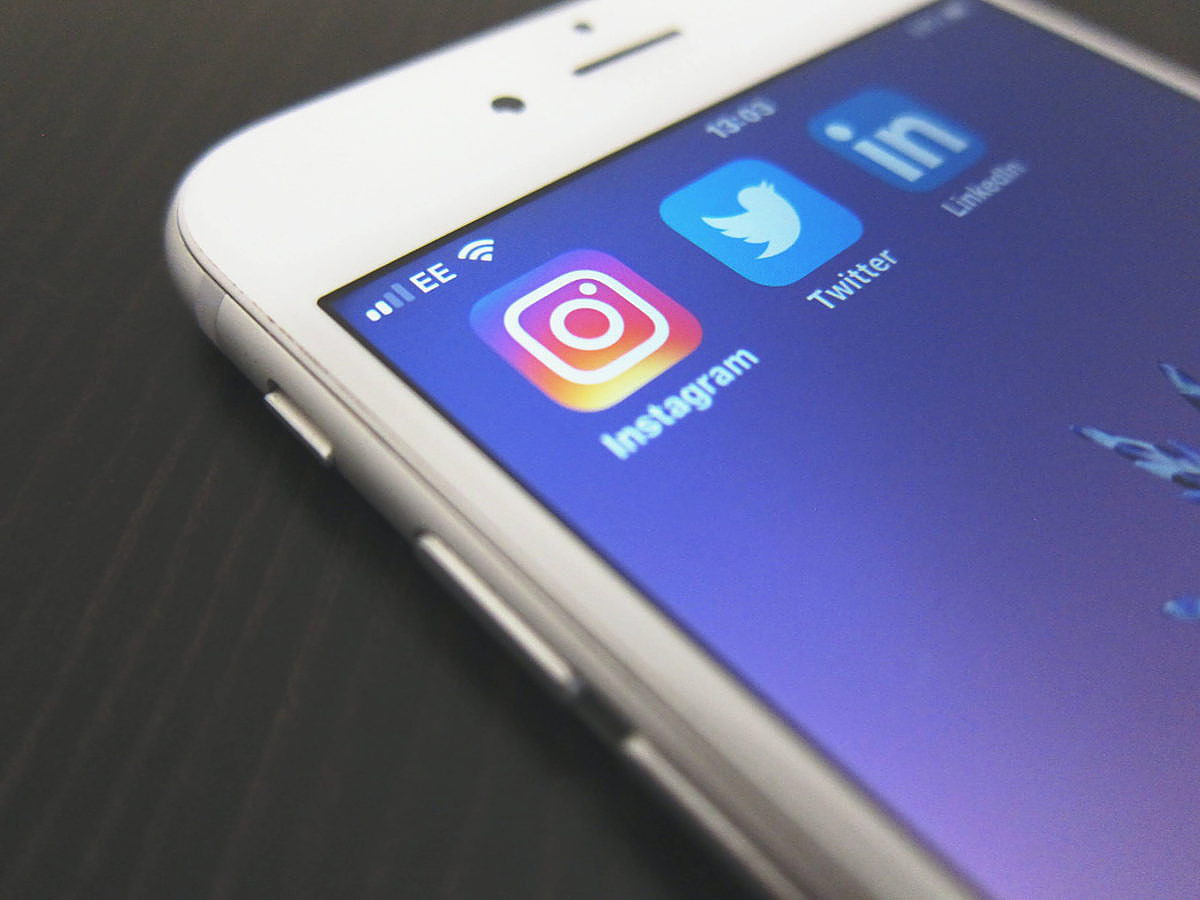 Twitter: a social listening frenzy
Twitter can be just as effective in a B2B context as in a B2C one. The platform's potential for successful social selling mainly arises from its social listening aspect and capacity for generating new leads:
Follow what your existing customers are up to in Twitter lists so that you can like and comment on their tweets to stay present.

Add the names of potential customers to a private list and keep a lookout for anyone tweeting a request for help or opening up about a pain point.

Monitor your competitors.
Social selling using Clubhouse
Clubhouse is relatively fresh and on everyone's lips. Like any other social media channel, Clubhouse can of course also be used to implement a social selling strategy. By positioning yourself as an expert on a topic, you'll not only benefit from the reach generated by the trending app itself, but you can also make your LinkedIn, Twitter, or Instagram networks aware that you'll be appearing as a host or speaker in a discussion. If you're quick, you'll still be able to play the "early adopter" card and impress your target group with the exclusivity of the app's invitation-only principle in order to reinforce your status as an expert in your subject across all networks.
Are you already on Clubhouse? Then follow DMEXCO Cologne to be kept in the loop about all of DMEXCO's events and exciting news from the digital business world!
Making social selling measurable: which KPIs are meaningful?
When deciding on your social selling strategy as the first step, you should define KPIs that will enable you to evaluate and optimize its success. The toolset you need to compile as part of the next step in order to put your social selling strategy into practice will depend on your individual goals, your choice of social media channels, and the KPIs you want to monitor.
You can thus only determine how you're going to measure the success of your actions based on your objectives. Robin Heintze, Founder and Managing Partner of the online marketing agency morefire, reveals the difficulties that can arise here:
How can social selling be made measurable? What are relevant KPIs?
Robin Heintze: There are a whole range of metrics that provide a sense of orientation, including the engagement rate, traffic generated by social media posts, and number of followers. True KPIs – i.e. figures that demonstrate the impact on business success – can be the number of requests, the requested volume, or sales closed as a result, for example. However, it's often not that easy to establish a direct correlation. In many cases, social selling activities are just one of numerous touchpoints in the decision-making process.
What tools can map and measure these KPIs?
Robin Heintze: The most important thing here is a good CRM system that consolidates the source of leads and requests along with sales metrics. If LinkedIn is the channel of choice for social selling activities, then tools like Shield and Inlytics can help to analyze the activities from personal profiles.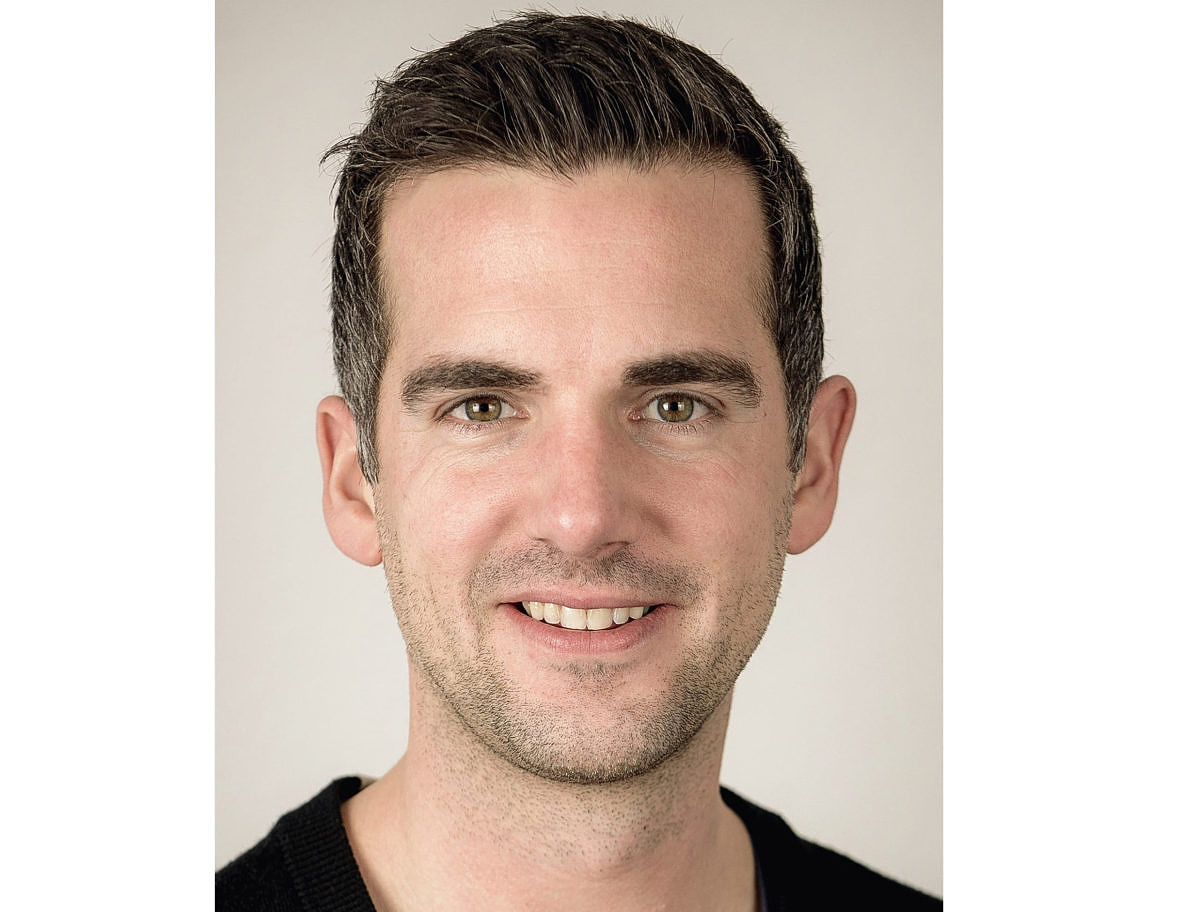 Both for monitoring social media marketing campaigns and for social selling, soft KPIs can be developed very easily to measure the success of actions, allow comparability, and identify scope for optimization to complement measurement using hard KPIs.
What percentage of companies are reacting (positively) to a certain action?
How much time does it take to generate a certain number of leads?
How long is the timeframe required to turn a social engagement lead into a marketing-qualified lead?

How high is the number of followers and fans and how does that number grow over a certain period of time?

How frequently is your brand being mentioned on social media? How does that frequency compare to competitors (share of voice)?
How far is uploaded content reaching?

How high are the interaction and engagement (e.g. shares, retweets, comments, referrals)?

How high are the cost per lead and lead conversion rate?
Of course, the list could go on. What's important is that you define KPIs that can be measured objectively and evaluated using a suitable analytics, marketing automation, or CRM tool.
Network-specific monitoring and analytical tools, such as the LinkedIn Sales Navigator, are designed to measure and evaluate internal KPIs, in other words they track the activities and success of entire sales teams on the corresponding platform. These tools identify platform-specific KPIs such as:
How many posts has a certain employee shared?

Who has generated the most interaction and turned it into real sales opportunities?

Who has interacted with the most top decision-makers?

How much time was required for a particular volume of sales?
This kind of tool is ideal for monitoring the return on investment – admittedly though, only if the actions of your social selling team are confined to that one network.
Which social selling tools are a must?
Software solutions are indispensable for the following aspects of social selling:
Social media tools to support, centralize, and automate social listening, seeding, and community management, among other things

A CRM system to facilitate lead management and keep the sales, marketing, and customer service departments up to date in terms of where the lead currently is in the customer journey, for the purpose of consolidating all sales metrics

Marketing automation for automated lead generation, lead segmentation, lead nurturing, lead scoring, content publishing and distribution, lead evaluation, and other workflows
Social selling impossible without social media tools
Always choose your social media tools to suit your goals and the platforms you're active on.
Social media management and content seeding: HootSuite, Buffer, Swat.io

Social listening and social media monitoring: BoardReader, HootSuite, Brandwatch, Meltwater, HowSociable

Topic research: feedly, BuzzSumo

Contact building and influencer marketing: InfluencerDB, Iroin

Community management: Sprout Social, Socialbakers customer care package, Agorapulse, Keyhole social mention tracker
Our toolkit containing 21 social media software solutions gives you more in-depth information about the social media tools available for different applications.
Some software solutions, such as Hootsuite's Amplify for Selling, Followerwonk, Mentionmapp, and Audiense, are specially tailored to the use of a specific social media channel to generate leads and build relationships, in this case Twitter. The advantages of such specialized social monitoring tools are:
Due to their synchronization functionality, contacts can be imported from CRM systems and actions can be monitored on the social network

Automated social listening, observation of topics, trends, and ideas in your industry, early detection of buying signals, and monitoring of competitors

Information from social media can be directly transferred to the CRM software for further processing and further qualification

Interaction can be managed and interaction KPIs monitored in one central place
CRM and social CRM
Despite all this, you still need a modern CRM system that can be accessed by the social selling, customer service, sales, and marketing teams in order to manage leads and analyze data such as the customer lifetime value (CLV). Your social selling activities should generally yield (ideally already highly qualified) leads, which you would then feed into your CRM software so that they can be managed and further qualified and converted by the sales department. The CRM system should have suitable interfaces for centrally aggregating and storing information generated from social listening and social monitoring.
The latest tools, e.g. Nimble, combine the functions of social media monitoring and CRM. These social CRM systems automatically enrich a personal profile with relevant data based on a target person's activities on the social web, thereby creating a profile of that person along with their preferences, problems, and needs. With a suitable social selling strategy, you can address every person at the right time and place along the customer journey and further qualify them as a lead by solving their individual problem.
Marketing automation tools
Marketing automation software solutions that automate key marketing and sales processes and combine key functions, such as CRM synchronization, database building, and web controlling, are absolutely essential. From a social selling perspective, these processes include:
Data collection, maintenance, and transfer to CRM or other data systems

Email marketing

Creating landing pages

Posting social media content

Publishing targeted content

Calculating the ROI

Customer service and retention

Segmenting, generating, and scoring leads
With the right marketing automation tool, you'll be able to establish workflows in which every single target person is addressed individually without the need for too many manual actions. However, an appropriate marketing automation software solution obviously doesn't eliminate the task of regularly monitoring, evaluating, and adapting processes and individual campaigns. Nevertheless, automation tools such as HubSpot are a must-have for the purposes of lead generation, segmentation, nurturing, and scoring.
If you don't want to miss any other exciting topics, then subscribe to our content newsletter now and stay up to date.