Social sellers wanted: How to establish authentic problem solvers
To establish social selling in your company, you need social sellers above all else. Who is the ideal candidate for this role and what factors do you need to consider when introducing social selling? We have 7 tips to get you started!
Social sellers: sought-after during the crisis, vital afterwards
Due to COVID-19, in-person customer visits and face-to-face sales talks are no longer an option for B2B sales teams to initiate business relationships. In B2C marketing, you also have to venture into uncharted territory to enable your target group to experience your products without going to a brick-and-mortar store. Business trips, trade shows, face-to-face presentations, personal sales talks – it was all taken off the table overnight.
Alternatives had to be found: digital interaction options and social selling saw an enormous upswing, giving rise to a need for social sellers. However, for many companies, this is an entirely new form of brand and product communication that can't just simply be integrated into existing departmental and competency structures. Social selling requires all employees to get on board and isn't merely confined to the marketing and sales divisions.
If you want to learn more about what you need to take into account when creating and distributing content as part of B2B and B2C social selling and which five steps constitute best practices in the social selling process, download our free social selling e-book.
There's a bit of social seller in every sales rep
Many sales employees will have been using social media for some time now to optimize their individual sales activities. If they know the name of a contact person or want to get in touch with a decision-maker of a certain company, they'll most likely search for them on social media (LinkedIn or the German Xing being the main platforms in the B2B sector), not only to find out how they can contact them, but also to learn as much about them as possible beforehand.
Every personal detail about the target person can help spark a sales talk and potentially reveal which of your product's benefits is most likely to win over this particular decision-maker. That already is "social listening" and thus the first phase of a successful social selling process.
But it's not just about your sales team: most of your employees will already be active on social media – whether privately on Facebook and Instagram or professionally on LinkedIn and Xing. That means that each and every one of your employees (provided they have put your company down as their employer) is a representative and "face" of your brand and flies its flag. Their profile and how they conduct themselves on social networks are not just their personal digital business card, but yours too. That already forms an important part of social selling, because the majority of all potential customers do their research online before they engage with a sales rep.
57 %
of the customer journey and decision-making process is already completed before customers engage with a sales rep.
Your presence and information about you on social media channels greatly influence the purchasing decisions of your potential customers, particularly if their own network has recommended you as a provider. Therefore, if your employees are active on social networking sites in line with your social media strategy, initial contact can be made with lots of potential leads through interaction such as comments and reviews.
Does every social media user have to become a social seller?
Particularly for marketing and sales employees, whose job it is to instantly convert social selling actions into sales, a complete, appealing, flawless, and informative profile is a must-have on social networks. However, other employees who have social media accounts should all regularly spruce up their profiles as well. For that reason, B2B and B2C social selling best practices need to be defined for your employees' social media presence.
When it comes to your company's social selling and social media marketing, it is absolutely essential to involve the whole company. Everyone should be in the know about your company's presence and activities on the various channels. In this sense, social selling must be closely interlinked with the social media strategy. Robin Heintze, Managing Partner of the online marketing agency morefire, corroborates this idea:
"Social selling can be an important element of the social media strategy and should definitely be intertwined with the entire strategy. Topics, opinions, and content should be harmonized with one another. That said, the content posted by employees on their personal profiles should not be identical to the content posted on the company's profiles."
– Robin Heintze, Founder and Managing Partner of online marketing agency morefire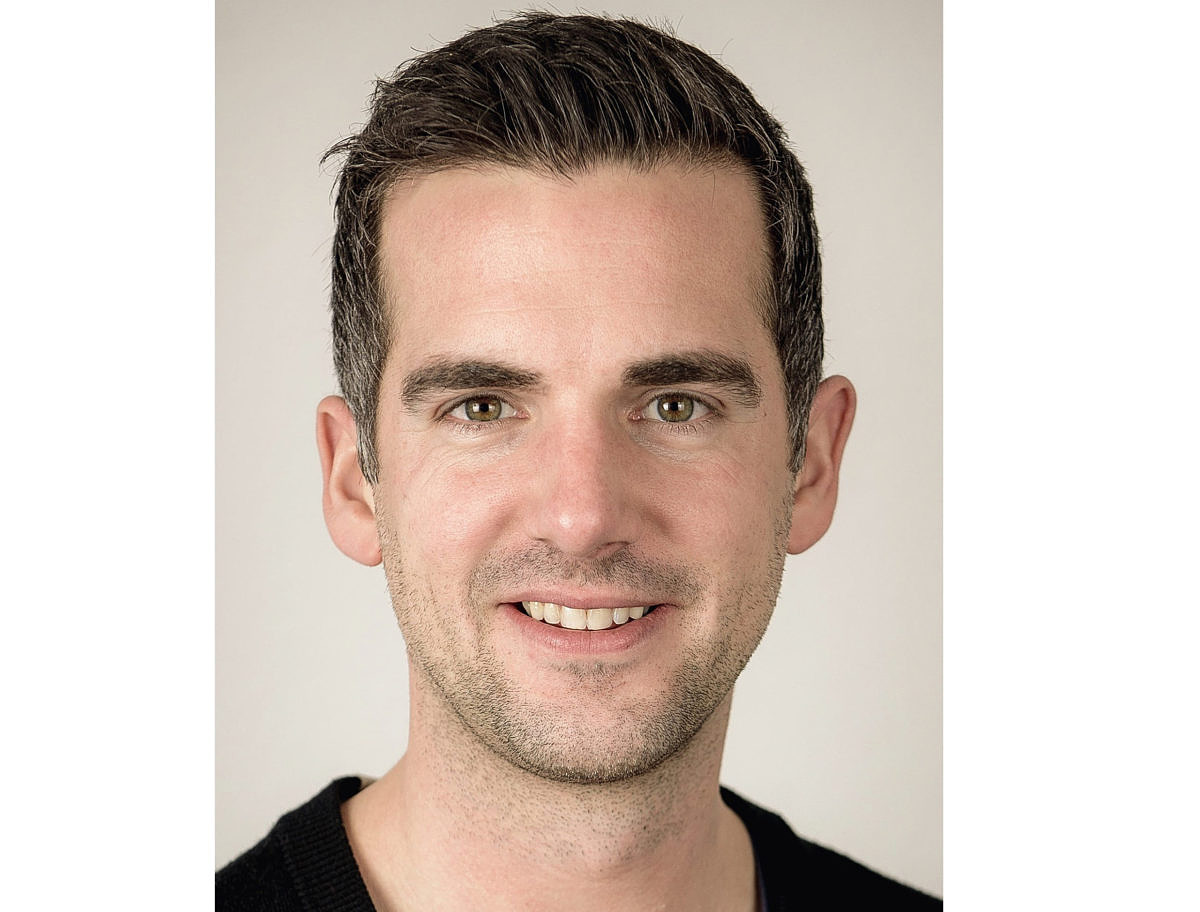 However, not every employee who publicly represents your company on their social media profile will be suitable as an active social seller. For this role, you need to train specialists who have the appropriate skills.
In our free social selling e-book, we walk you through five steps for establishing best practices for your social selling in addition to lots of other useful advice.
Social sellers – turning employees into brand magnets
While sales employees usually "hide" behind their company's account and use it to generate leads in a traditional social media strategy, social selling goes one step further. Every social seller has to emerge from their "cover" and act as an approachable individual using their own profile. In this way, social selling draws on the networks that employees have built up privately. That demands quite a lot from employees entrusted with the task of social selling, including:
Completely and unconditionally identifying with the company's values

Strictly using their own social media profile in the spirit and interest of the company

Possessing in-depth knowledge of the product portfolio, brand voice, and USP communication

Internalizing the corporate philosophy and mission

Being able to generate enthusiasm for products and their benefits

Being able to identify and proficiently address the target group's pain points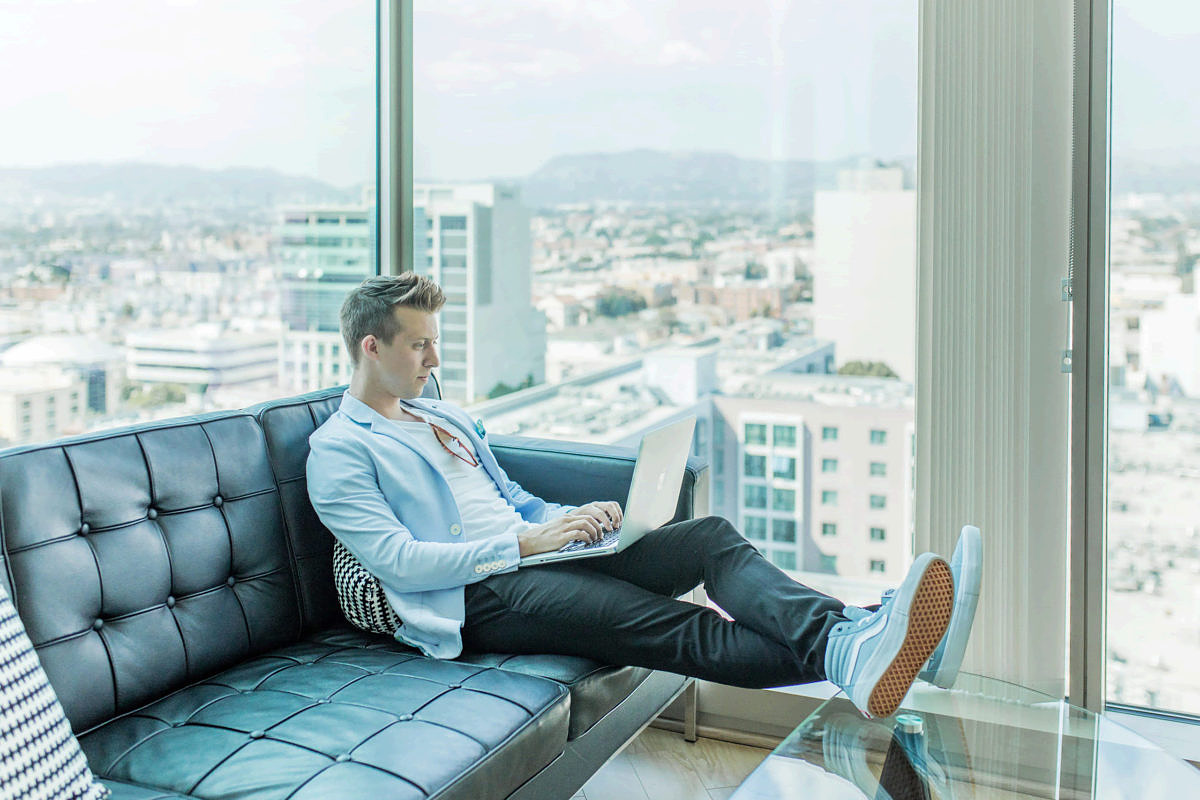 As you can see, the skill set required of a social seller is not the same as that of a sales or marketing employee. Among other things, it encompasses aspects from social media marketing, content marketing, and traditional sales, while at the same time being closely linked to customer service and product development. In this respect, a social seller also moves across established departmental boundaries and assumes a key role within a company by closely accompanying and steering the entire customer journey from start to finish.
Social sellers are not anonymous sales employees but rather prominent corporate influencers as well as topic-specific experts and ambassadors who have to couple the target group's needs with the company's solutions via an authentic presence. Their main tools are content marketing and networking skills, and they need the talent of a customer advisor instead of that of a sales rep.
So, not everybody is born a social seller. Every employee may represent your company on social networks, but only a few will be suited as experts and brand ambassadors. It pays off to assign the role of social seller to credible, authentic individuals: articles and posts uploaded by such brand ambassadors perform better than those that appear on the company's profile or the profiles of popular employees. Social sellers focus their entire social media presence on being a brand ambassador and topic-specific expert. Their articles and posts offer both content value and added value, notably through their personal opinion and perspective as an expert. Plainly and simply, they are more relevant.
Tip: Define niche topics within your subject area and specifically train suitable marketers and sales employees to become and be perceived and accepted as experts in their niche.
Who can afford social sellers? 7 tips to kick-start your social selling
Precisely addressing topics via content specifically tailored to the target group as well as building and maintaining a network all cost time and therefore money, of course. To strategically cater to new and existing customers, professional social sellers are what's needed. When getting started, the following seven tips should be kept in mind:
Focus on one social seller and one product or topic that is likely to yield the most success based on prior analyses (social listening).

First concentrate on this one niche without investing a lot in reporting or monitoring. If it generates a significant growth in leads and sales, that's proof in itself.

Once you have found a niche that works, expand your efforts if your other marketing measures allow you to.

Don't skimp on your existing marketing and sales measures if your social selling efforts won't produce substantially better results.

When building a network and trust, patience is a virtue – but it will be worth it many times over!

Define what's to happen with the leads generated by the social seller. Ideally, the social seller will have access to a CRM system along with the sales team and will record the leads there. A detailed contact and communication history will help both parties in the long run and also enable sales employees to competently step in at the right time along the customer journey.

If you want to expand your actions, you have to ensure a common understanding of the strategy and concept, define binding goals, guidelines and responsibilities, and establish standards for measuring the success of all communication activities.
How does a social seller acquire expert status? Content is the key!
To come across as a problem-solver to the target group, a social seller's task is to appear as an expert on a topic. The best way of doing that is to produce convincing content that is aligned with your product, your target group, and the channel you're communicating on.
LinkedIn, for example, not only lets you share content that you have created on an external site, such as your corporate blog, but you can also create your own native content on LinkedIn. In addition to written content in the form of blog articles, you should also seriously consider videos as an option, since they
are easier to consume,

generate more attention and higher interaction rates,

show your personal side as a social seller, thereby making you seem more approachable than an anonymous company or a simple profile photo,

and, most importantly, make you appear authentic.
Carefully tailor the content to your target customers. Find out what problems and questions are on their mind and address precisely those topics through your content. Especially in B2B, it is usually better to generate a small number of optimally qualified leads than lots of social engagement leads who then have to be qualified through additional content and interaction.
A good social seller analyzes the target group and individual people, understands their pain points, and specifically addresses them through content that truly helps.
Therefore, it's not about one-to-many communication as is usually the case in social media marketing, but instead about personal dialogue. In B2C, on the other hand, the aim is of course to cover the target group's issues and needs as widely and extensively as possible.
If you want to learn more about what you need to consider when creating and distributing content as part of B2B and B2C social selling and which five steps constitute best practices in the social selling process, download our free social selling e-book.
If you don't want to miss any other exciting topics, then subscribe to our content newsletter now and stay up to date.