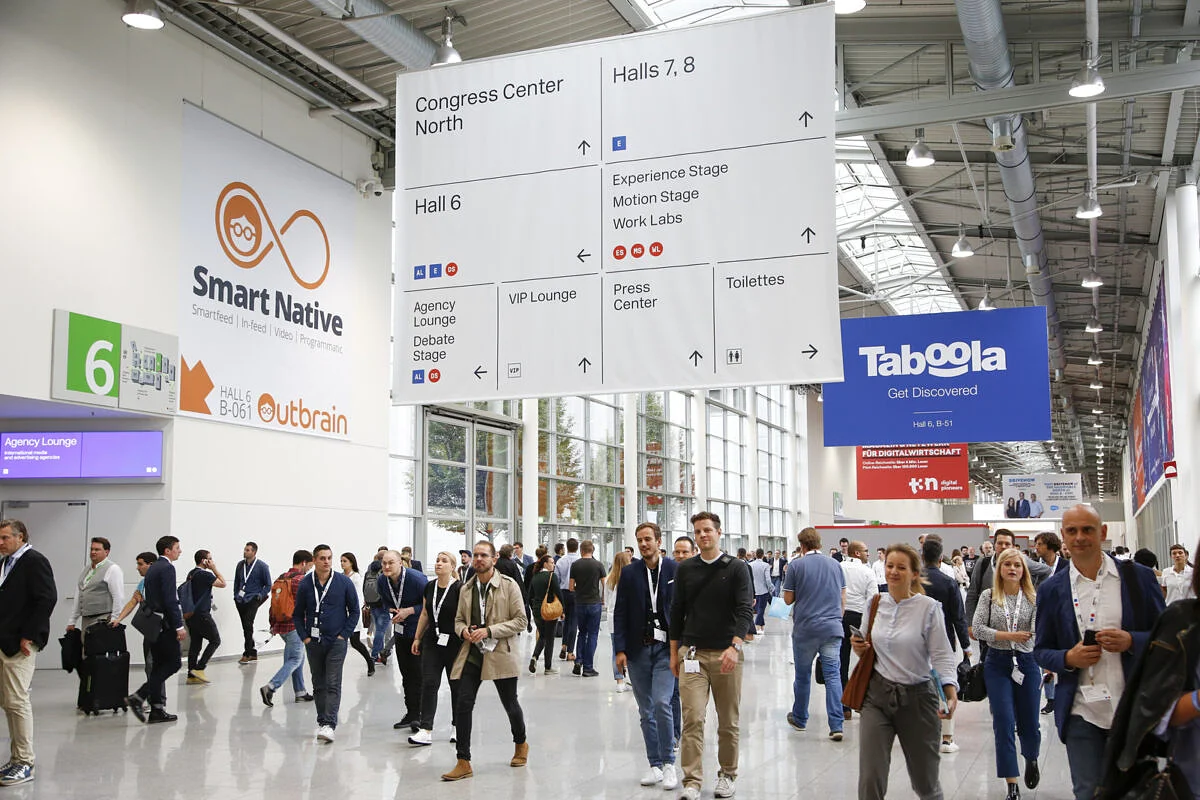 Must Have Number One: DMEXCO App
Ticket already bought? Wonderful! DMEXCO App already downloaded? If not, then it's time. Because this year for the first time: No app, no admission. Why? Because our app offers you an added value that you shouldn't miss under any circumstances. It connects you with the entire DMEXCO community 365 days a year and creates network opportunities with which you can get the best out of your DMEXCO visit. In addition to admission and networking, you can also use the app to put together your own personal conference programme for 11 and 12 September. The integrated exhibitor guide also shows you where you can meet which experts. Thanks to the embedded hall plan, trade fair navigation gets easy. The app also has exclusive content and exciting stories for you. You can find out how to retrieve your ticket via the app and all other relevant questions about using the app in our FAQs.
WLAN-Spots
All DMEXCO visitors can use free WLAN at the North Entrance, on the Boulevard and in the Congress-Centrum Nord.
Orientation
You are coming to DMEXCO for the first time? Whether by bus, train, car or e-scooter: here you will find all the information you need on the shortest routes to the exhibition grounds in Cologne. To give you an overview right now, we have made the hall plan available for you to download.
Expo Formats
Market leader, global player and newcomer in digital business can be found at the Exposition, as every year. Around 1,000 exhibitors present their latest products and solutions and make contact with decision-makers, buyers and users.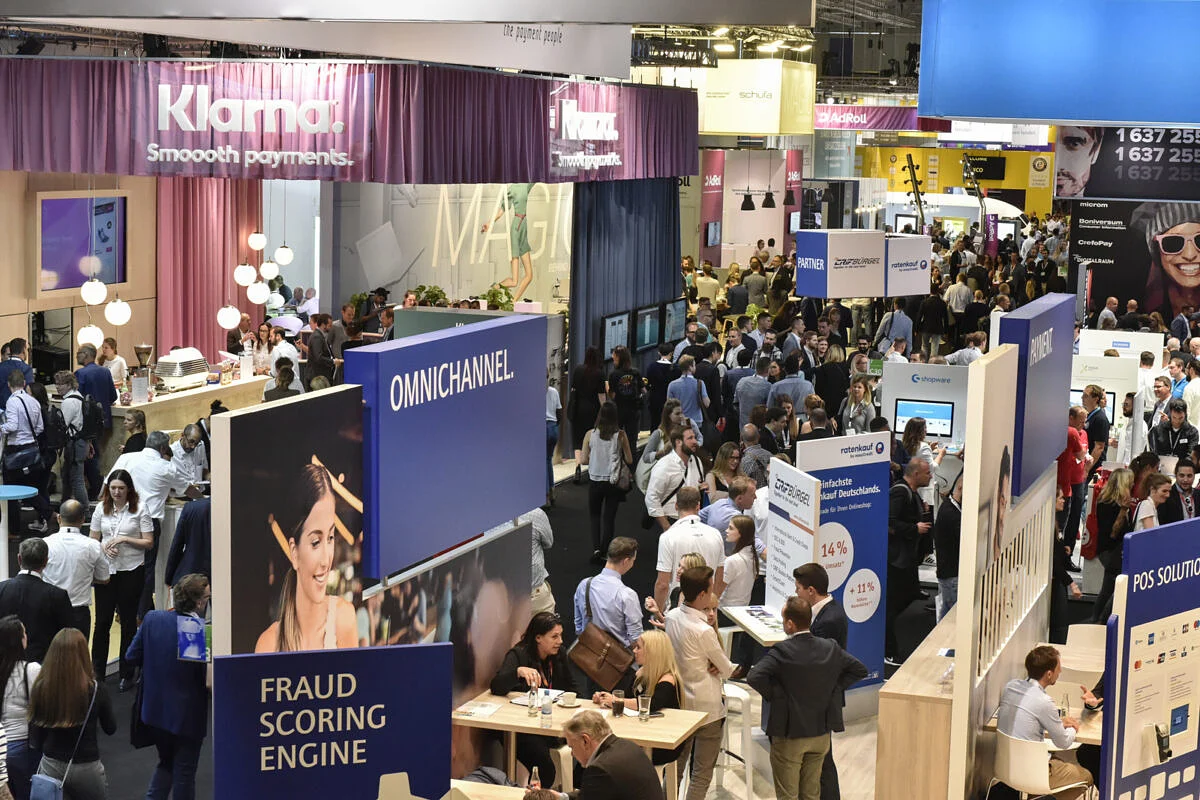 When it comes to digital future technologies and trends, your "place to be" is our Future Park. DMEXCO's new innovation hub offers space for numerous innovative, creative tech ideas. Whether it's a big player or a start-up, it's all about the technologies behind it. Everything from AI, Big Data, Mixed Reality, CGI, 3D, Voice and Mobility to IoT and Blockchain is represented. Here you will find even more information about the Future Park at DMEXCO 2019.
Agencies and their (future) clients will find their place in the World of Agencies, just like last year. With an integrated 270° stage for lectures and panels and an exclusive lounge area for appointments and discussions in a quiet atmosphere, the World of Agencies offers a platform for agencies from all over the world.
Conference Formats
The global player among the DMEXCO stages is, as every year, the Congress Stage. This year's key speakers at the stage will include Jimmy Wales (Co-Founder, Wikipedia), Stephanie Buscemi (CMO, Salesforce), Mark D'arcy (VP Global Business Marketing & Chief Creative Officer, Facebook) and Prof. Dr. Sabina Jeschke (Director of Digitization & Technology, Deutsche Bahn). The Congress Stage sessions will again be moderated by Louise Houghton.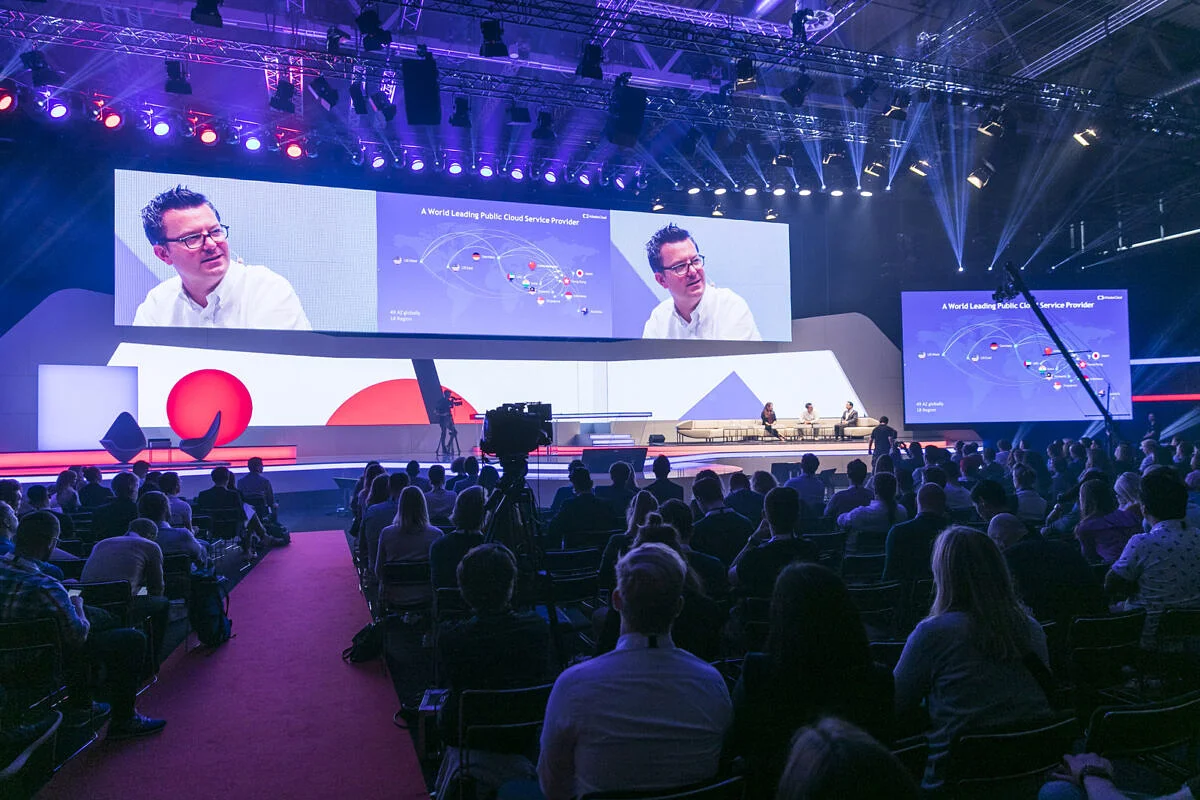 Direct discussions and an argumentative exchange of blows are offered at the Debate Stage. Moderated by Martin Meyer-Gossner, Ryan Leslie (CEO, Superphone), Dave King (CMO, Asana) or Ritesh Agarwal (OYO) will be among the participants.

Innovations and technologies are the focus of the Experience Stage. Here visitors can gain a first practical insight into new developments and technologies. Kelvyn Colt (Artist), Cameron-James Wilson (CEO, The Diigitals), Pierre Fautrel (Artist & Co- Founder, Obvious) and Nils Wollny (CEO & co-founder, holoride), will show how digital ideas can be brought to life.

A completely new conference format is the "How-To" Stage in Hall 6 (right next to the World of Agencies). This is less about theory than about practice. Experts from marketing, trade and services will give concrete recommendations, advice and best-practice examples.

Other conference formats include the World of Agencies, the CVC Conference, our Demo Arena, seminars and WorkLabs.
Eating and drinking
What at first glance seems to be irrelevant, changes very quickly when the stomach grumbles for the first time. At the latest then you will be grateful for our tips. We'll show you where to get your food and drink.
There's the DMEXCO Café at the North Entrance. You will find the DMEXCO Diner and the DMEXCO Pub in the Boulevard and the FoodCourt in Hall 5.2. A large number of catering booths are available in the outdoor areas between the halls. For exact location details, please refer to the floorplan. Unfortunately, table reservations are not possible. Newspapers, magazines, drinks, sweets and tobacco can be purchased in the Copy & Shop at the North Entrance. The shop is open during visitor opening hours (Wednesday from 09.00 – 18.30 and Thursday from 09.00 – 17.30).
Payment
At the cash desks you can pay in the classic way in cash and/or by credit or EC card. This also applies to the food stations. If you get thirsty before, during or after a seminar, drink stations are waiting for you where you can quickly pay for your water or cola by smartphone (Google and Apple Pay). And by the end of the fair at the latest, thanks to our exhibitors, the problem should be solved anyway.
Party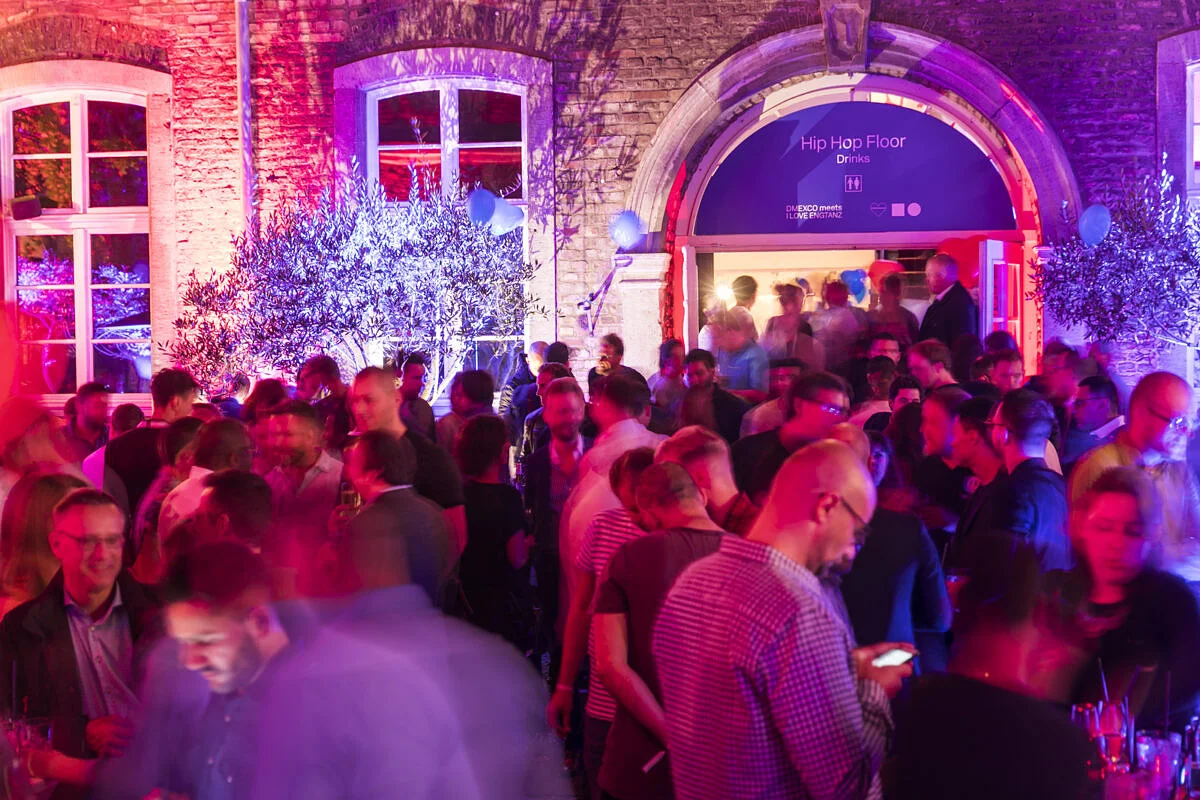 This year our DMEXCO Party on September 11th is completely reinventing itself. This year we celebrate on the Rhine Terraces in Cologne in a fresh robe with a direct view of the cathedral and the Hohenzollern Bridge. A shorter way from the hustle and bustle of DMEXCO to evening networking is hardly possible. Besides a dance floor, which is provided with good music by the DJs Sumo, Phil Fuldner and Portobello, there is an indoor and outdoor area (good weather is predicted!), Feel-Good-Food and tasty drinks. Everything else about the party and tickets can be found here. Of course there will be lots of stand parties and side events again this year.
Conclusion
The most important must-have for DMEXCO this year is clearly the app. It's your ticket to the event and the year-round community. If things are unclear to you during the event, it offers you all the important information at a glance and takes networking opportunities to a whole new level. If you still have questions, please feel free to contact us. We are looking forward to two inspiring days under the sign of "Trust In You".