DMEXCO interview: future of digital marketers
What do digital marketers offer? What does the future hold? Rasmus Giese from United Internet Media has key insights.
Advertising today and the role of digital marketers
It's unbelievable, but true: some billboards were still being painted by hand not too long ago in our century. The rapid digital transformation of recent years and the ongoing technologization of our society have well and truly put an end to that. Promotional slogans on canvas and paper have now made way for automated, digital ad formats that are optimized on any type of end device – from a smartphone in your pocket to a smart TV in your living room.
Advertising is currently inescapable and more important than ever. In challenging times, brands need to build the trust of unsettled consumers and stay engaged with them. Nowadays, advertising has to be authentic at all times, come across as credible, and be entertaining. That's according to the Circle of Online Marketers (OVK) of the German Association for the Digital Economy (BVDW), which maintains that advertising makes people aware of current offers and promotions and helps them gain an overview. The majority of consumers agree: the OVK's trend study "Distributor brands, manufacturer brands, and brand advertising" revealed that 71 percent – so more than two-thirds – of the consumers surveyed feel that advertising is also important in time of crisis for drawing attention to current offers and promotions. More than 80 percent of the study participants believe that advertising should provide a good overview of current offers and come across as trustworthy and authentic.
What digital marketers offer today
It's therefore abundantly clear what kind of messages need to be communicated, but the question is how brands can successfully get their messages across to people. That's where digital marketers play a key role by acting as a link between brands and high-reach advertising spaces for disseminating their messages. In this way, digital marketers leverage their marketing portfolio to offer their clients a vast array of options for precisely addressing specific target groups. Technology, particularly adtech, is an invaluable tool in this respect.
Automated ad trading in the form of programmatic advertising and the use of demand-side and supply-side platforms highlight how far the advertising industry has moved away from traditional billboards. Even the billboards themselves that are used in out-of-home advertising today are increasingly being made from acrylic glass and bytes instead of pulp and ink. The multichannel marketer Ströer, for example, is currently experimenting with new resource-friendly, LED-based roadside screens.
Digital marketers: balancing technical innovation and regulatory obstacles
These impressive developments also make digital marketers technical innovators. However, this progress comes with new challenges. Aspects relating to data protection need to be taken into account and reconciled with new technologies. Among other issues, the post-cookie era has been at the top of the agenda of digital marketers for years now. First-party data strategies and cookie alternatives are called for, and leading digital marketers are responding with ID-based solutions and more.
What digital marketers need to know now and in the future: CEO Rasmus Giese has the scoop
The future of digital marketers is being shaped by new technologies, collaborations, and an increasingly fast-paced and complex advertising world – not to mention the current developments in AI for advertising and the potential of Web3. That all requires new concepts and standards that provide efficient and legally compliant structures and frameworks and enable publishers to set themselves apart from competitors. To get some valuable input from someone with firsthand experience, we interviewed Rasmus Giese, CEO of the leading multichannel marketer United Internet Media: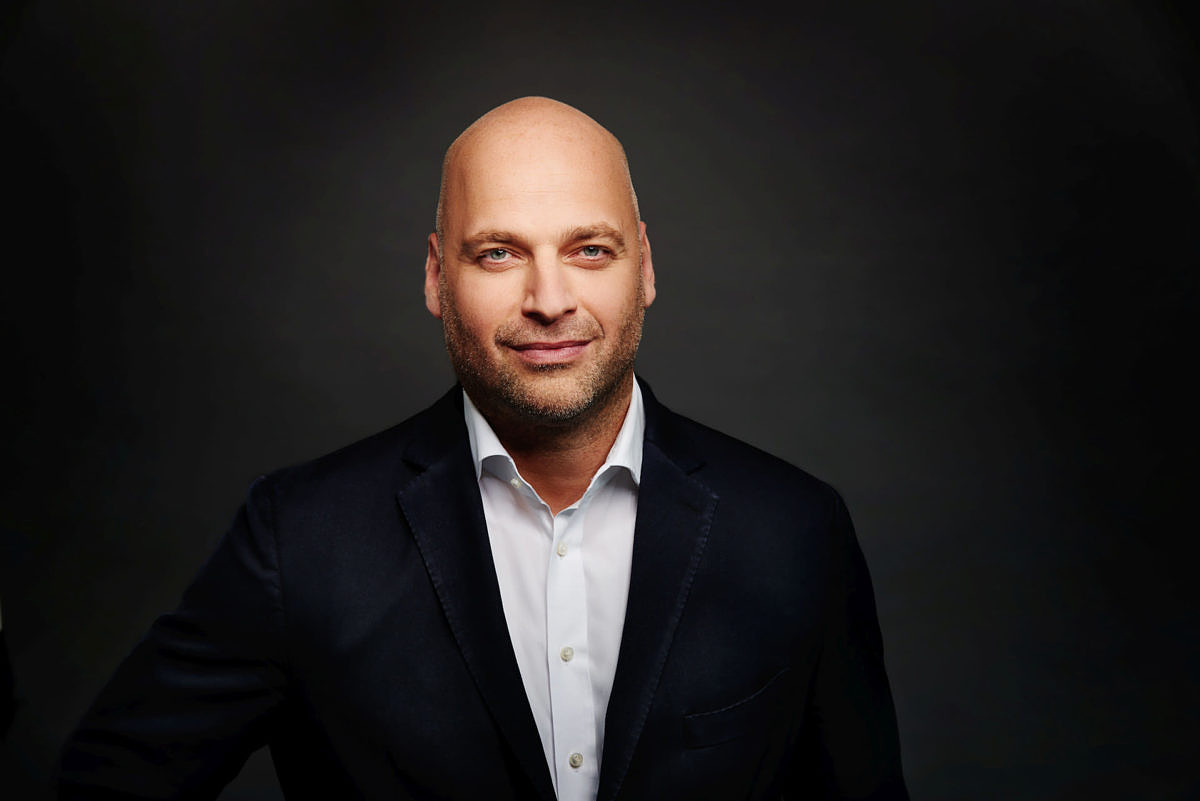 Rasmus Giese, what developments from recent years particularly stand out for digital marketers? How is the industry adjusting to digitalization?
Rasmus Giese: Digitalization of day-to-day life and the use of the Internet are continuing to gain ground. In particular, the shift toward e-commerce has enormous potential for digital marketers, especially in environments that are closely linked to online retail, such as email inboxes. These almost always play a role in the digital purchasing process, given that nine out of ten people surveyed in Germany, Austria, and Switzerland as part of our "E-Mail Cross Generations" study use their email address along the customer journey. Every individual touchpoint has a high usage intensity during the purchasing process: 90 percent of the respondents find out about new products via emails such as newsletters. 91 percent use their email address for registration purposes, and 94 percent use it to track parcels. 73 percent of the study participants buy products that have been advertised in an email, which is a particularly important finding for retailers. With their intelligent inbox, WEB.DE and GMX offer smart services that make it possible to closely link emails and digital commerce in this way. United Internet Media is also developing new tailored advertising formats in the area of commerce media to speed up the customer journey and boost sales.
What obstacles and barriers are currently facing the industry? What solutions do publishers still need to find?
Rasmus Giese: For some years now, our industry's biggest challenge has been Google's plans to phase out third-party cookies in Chrome. Now scheduled for 2024, the deadline is getting closer and closer. Some market players are still dreading the new landscape, which will initially be more complex without the use of third-party data. Above all, the post-cookie era is changing data-driven targeting in the programmatic segment. In the medium term, companies that can draw on first-party data and alternative identifiers or have entered into corresponding collaborations will have an advantage.
What success models already exist? Are there best cases on an international level that digital marketers can learn from?
Rasmus Giese: The European netID Foundation was established as an independent, open, and secure standard to provide an alternative to the walled gardens of U.S. platforms. Germany's leading ID solution now has over 14 million users. That number will continue to grow because more and more Internet services are integrating the ID standard. More than a hundred companies from across all segments make up the foundation's partner base.
"Above all, the post-cookie era is changing data-driven targeting in the programmatic segment. In the medium term, companies that can draw on first-party data and alternative identifiers or have entered into corresponding collaborations will have an advantage."
What services do companies particularly request from publishers?
Rasmus Giese: The key factors for advertisers are still reach, targeting expertise, and data quality. With 38 million active users, United Internet Media is one of the biggest digital marketers in the DACH region. Through our log-in alliance, we've also formed valuable first-party relationships that deliver the highest quality of data. In combination with our technical expertise and more than 300 target group characteristics, our targeting achieves higher than average precision. Paired with effective ad formats, we're increasingly utilizing artificial intelligence in our delivery of campaigns by specifically leveraging information derived from user behavior. AI is making extrapolations for large target groups even better and more accurate. As a result, it's becoming an increasingly important factor for digital marketing.
United Internet Media is also performing well in terms of the top topic of sustainability. Since 2018, the WEB.DE and GMX data centers have been powered solely by green electricity. Our sustainability measures cover other aspects such as the energy efficiency of servers, repurposing and recycling electronic devices, and social responsibility ranging from diversity and inclusion to sustainable HR practices.
What role do ID systems such as netID play with regard to the planned phaseout of third-party cookies?
Rasmus Giese: The phaseout of third-party cookies will reach its climax when they're no longer supported in Chrome at the end of 2024. That's why alternative ID systems are playing an increasingly important role. The netID solution is one of the most promising approaches for ensuring addressability. The European netID Foundation is continuously expanding its technological portfolio. The ever-growing network also offers more options for cross-marketer campaigns. Cases involving various partners demonstrate that netID is already better for cultivating contacts than third-party cookies.
Alternative solutions based on first-party data and alternative identifiers exist. It's now up to advertising clients, agencies, publishers, and service providers to make the most of them.