Online targeting: Why publishers need to gear up for the post-cookie era now
As we edge towards the end of the cookie era, publishers cannot afford to delay taking a (pro)active approach to the significant challenges that lie ahead. This calls for strategies that will not simply allow personalized advertising in the future, but actually improve it.
New solutions are required to implement online targeting and personalization
For several years now, third-party cookies in particular have been an essential tool for publishers. From online targeting and tracking to frequency capping, cookies have been a simple way to deliver personalized ads as part of programmatic advertising. The imminent end of third-party cookies as a relevant tracking model represents a fundamental challenge for both publishers and advertisers. Around 70 percent of all digital advertising formats worldwide are currently handled programmatically – with an annual market volume of more than 120 billion dollars. If third-party cookies can no longer be used for the targeted delivery of digital ads, the issue facing the advertising industry is that this will hit the efficiency of programmatic campaigns hard, as user profiles will be very vague. The bottom line:
No cookies means no pseudonymous user IDs,

no IDs means no usable data basis for focused online targeting, and

no focused targeting means no demand.
Consequently, the market for personalized advertising will contract strongly, meaning a noticeable reduction in advertising revenue for publishers. This means that the clock is ticking for the industry:
"A large proportion of online marketing needs suitable alternatives now. Without these, many business models will no longer work in a year's time."
Alternatives to cookies: Publishers are at the helm
The direction taken by the advertising industry in the post-cookie era, and which alternatives and technical solutions will prevail, depend heavily on the decisions that are made by publishers. As the relevant stakeholders in the market, who ultimately provide the advertising space and want to monetize the relevant content, they have a significant say in the process of establishing new models. In other words, the solutions and technology providers who turn out to be decisive in the future and how high the market concentration will be; for example, how much of the future advertising spend will be channeled towards the major U.S. players in the market (GAFAs).
"Publishers need to stop delaying and act now if they are to avoid becoming dependent on the US conglomerates. This may sound simple, but unfortunately many of them are spending too much time watching everyone else instead of developing strategies of their own. In addition, publishers must start thinking about a login and data strategy that meets user requirements."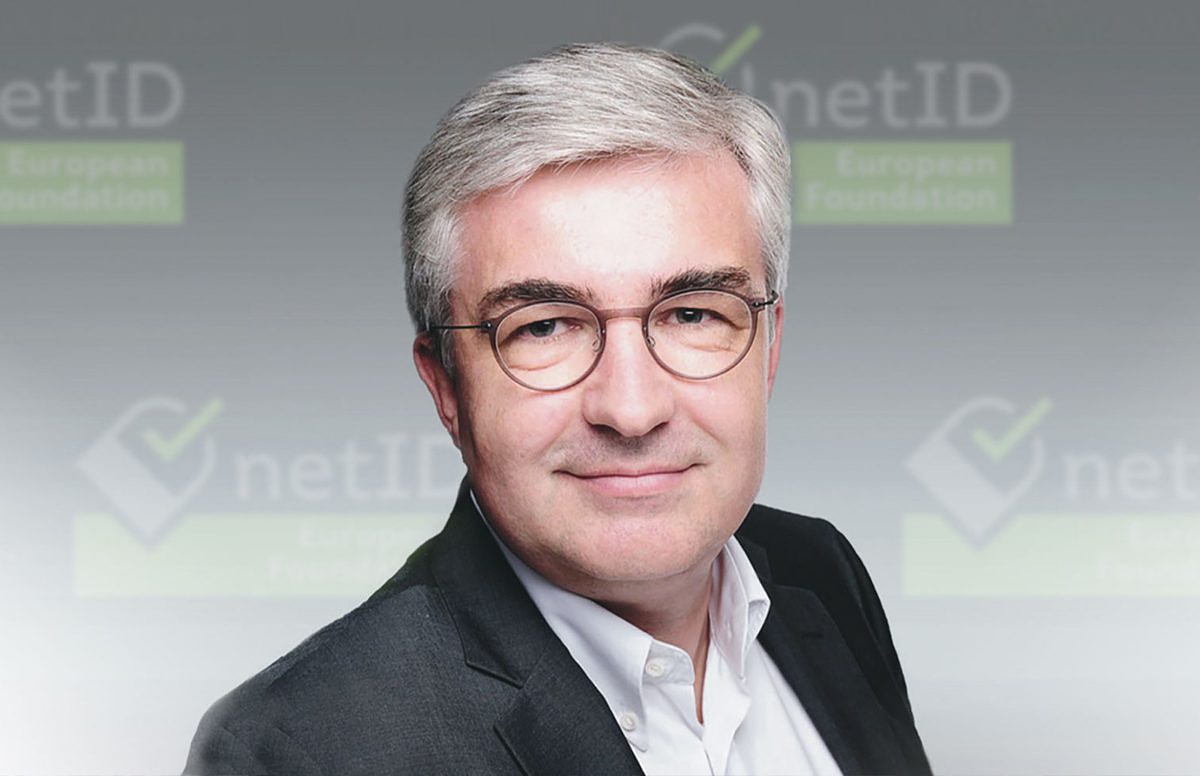 Alternative ID providers are gaining ground
How can publishers best position themselves for the future? As we transition to a cookie-free advertising world, the race is on to find alternative approaches so that end users can still be reached in the post-cookie era. The current transformation has already seen various ID providers position themselves on the market to deliver technical solutions for identifying online users and for online targeting.
One such alternative solution, for example, is offered by login alliance netID, a single sign-on and identity provider for European consumers that intends to establish a counterbalance to the U.S. providers. Thanks to netID, users can identify themselves easily and conveniently on many different registered partner websites, and can use a central privacy center to manage their authentication and consent to data usage. Since September 2020, the European netID Foundation (EnID) has set up a number of cooperations, including with Index Exchange (IX), one of the world's largest independent exchanges.
"Thanks to the cooperation with Index Exchange we offer our partners an even better opportunity to use our two consent products netID Enterprise and netID Professional. Using the netID Identifier, publishers can display advertising and content that is individually tailored to the consumer across all devices, in compliance with data protection regulations. The cooperation with Index Exchange as an international company also makes it easier for international publishers to use our netID products. That supports our planned expansion in Europe", explains Bornemann.
ID strategies for publishers – data protection compliance and product range in the spotlight
Regardless of whether a cooperation with one or more ID providers is on the cards, data protection must be guaranteed from the perspective of publishers, advertisers, and users, and is becoming the primary criterion when selecting a provider. Consequently, obtaining explicit user consent is an absolute requirement for the creation and ongoing use of an ID. Furthermore, the legal developments in both a national and international context must also be observed, as significant changes are frequently made to the legal framework. One example of this is the Planet49 ruling from the German Federal Court of Justice (BGH) in May 2020, which mandates active consent to cookies and prohibits the use of a pre-ticked checkbox from that point on.
Given that publishers have individual circumstances and different fields of application, a precise investigation of the range of products and scope of function of potential service providers is also required. Despite an anticipated market concentration, it is therefore unlikely that only one technology provider will prevail. Some service providers, for example, are already offering solutions that use machine learning algorithms to assign a unique user ID, without using a login.
First-party data instead of third-party cookies
In addition, industry experts recommend putting your eggs in more than one basket as an alternative to conventional third-party cookies. This can be done, for example, by opting for first-party data along with IDs to generate as much data as possible from users with the relevant consent, who publishers can then target their advertising at. Bornemann says that "publishers should play to their strengths and collect first-party data. They act as the interface to users and are therefore gatekeepers for user consent, which will be crucial in the future for everybody involved in the ecosystem. This is their opportunity to move out of their defensive position after many years."
Revival of contextual targeting
As another alternative in the area of online targeting, contextual targeting – also known as semantic targeting – is currently undergoing something of a revival. Unlike other technical solutions, this approach does not involve storing personal data, because an algorithm is used to run ads according to the context. The significant advantage of this form of targeting is that ads are displayed precisely when users engage with the topic, which ideally uses advertising to create added value and can minimize waste coverage. Last but not least, this also means that users are more likely to accept ads that they are shown in context; in other words, thematically linked to the content of the page they are visiting.
Viewing online targeting and personalization in the post-cookie era as an opportunity
The challenge facing publishers – to succeed in and actively help shape the transition to the post-cookie era – is also a great opportunity to promote new solutions that can be used to target, control, measure and track online advertising and content even more effectively. In view of current user behavior and irrespective of their anticipated end, third-party cookies are becoming outdated anyway because they are not designed for cross-device tracking. This point is addressed, for example, by alternative ID solutions that can also be used to reach users on multiple devices. And one key aspect, which will only become more important in the future, is that the customer journey is already not restricted to computers, smartphones and tablets, but encompasses an expanding number of devices and digital touchpoints.