Trust, ethics and a new customer focus – the trends of DMEXCO 2019
At DMEXCO we will be presenting you the future trends you should be aware of. We have summarized these in a roadmap for you.
"With developments such as artificial intelligence or the Internet of Things, there is an increasing demand for ethics in digital economy among users and throughout the industry. This is also expressed in this year's DMEXCO motto "Trust in You". The industry is aware of its responsibility: "For more than half of the companies in the digital industry, ethics is a high or very high priority in the development of new products," said BVDW President Matthias Wahl recently in an interview.
The call for ethics in the digital industry is getting louder
This trend is also reflected in the presentations and panels of this year's conference program. With entry into force of the GDPR last year at the latest, customers and users were clearly sensitized to this issue. Ethics and the associated transparency, especially in the area of data privacy, have thus become decisive factors in purchase decisions.
This is one of the reasons why customers and their needs are increasingly becoming the focus of attention in almost all corporate departments. Being able to recognize and serve these needs, for example via social media, is thus indispensable for business success.
Thomas Grünberg, Senior Marketing Manager DACH at Brandwatch, is well aware of this: "With the increasing significance of customer-focused brands and companies, it is more important than ever to understand the needs of consumers – even online. They post their unsolicited opinions, recommendations and wishes about specific products and companies at all times on social media and other channels. This valuable feedback and real customer opinions must be observed and analyzed with the help of social listening to derive insights for further marketing activities."
The path to the customer leads through their needs
These customers must not only be reached via social media, but via all channels. It is important to maintain a relationship with them here to increase loyalty. That depends on the right connections. And DMEXCO offers you the best platform for this.
"We use DMEXCO as an opportunity to present ourselves to new media companies and advertising partners as well as to meet potential new employees."
Over the course of two days, the conference program will focus on the most important trends and topics of the coming months for you. At the same time, you will have the opportunity to exchange ideas directly with around 1,000 exhibitors, potential partners and customers at the Expo and connect them via our app.
Would you like to know which trends will be most important for digital business in the coming months? We have summarized the groundbreaking focal points of the upcoming DMEXCO in this info graphic: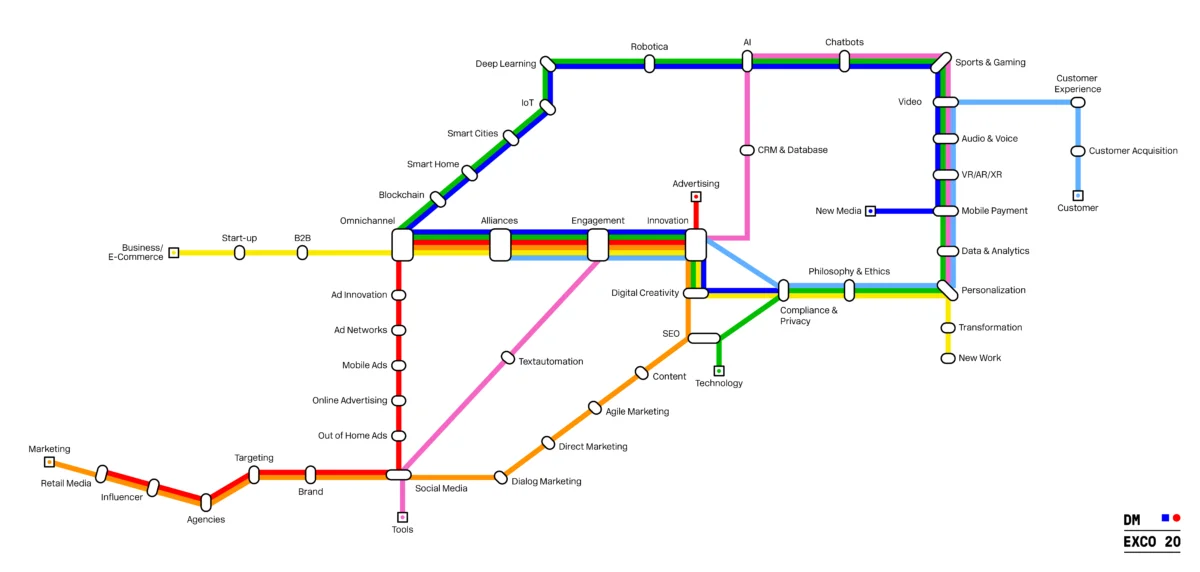 The bottom line
In the coming months, the digital industry will be moved by one thing above all else: its customers. Technologies, service offerings and marketing activities will therefore be examined primarily under the premise of whether they really focus on the customer. Customer centricity has been part of the debate for years. At this year's DMEXCO on 11 and 12 September you can expect not only panels and lectures, but also solutions and providers that will help you make customer orientation noticeable at all digital touchpoints.