When it comes to branded content, attitude matters
You may not be losing sleep over the creation of branded content but, as you're reading this on the DMEXCO site it is likely that your job is linked to marketing campaigns and brand behaviour.
I was interested to read analysis by Kantar Millward Brown which proves that 60% of brands that "go dark" see a negative impact on brand relationship metrics, losing affinity, image, and loyalty. As you can see, and in keeping with the theme of this year's DMEXCO, attitude does matter.
Of course, this year brand strategies, messaging, and the role of branded content have changed dramatically. That's something we've experienced at CNN with our clients around the world. We've always had a consultative approach at Create, (the in-house brand studio of CNN International Commercial) but now it has become even more important, as brands strive to ensure the relevance and right tone of their campaigns. Inclusivity, representation, and thoughtful language must be tastefully and sensitively included in all branded content if it is to be effective.
In early March, we were quick to form a central taskforce of experts in brand strategy, media planning, audiences and data, and creative from across CNN International Commercial. This taskforce worked closely with our sales teams, sector experts and clients to offer counsel about maintaining relationships with their customers based on individual needs as well as sector and geographical nuances.
At the start of lockdown, many campaigns opted for a "Zoom" style execution, and while that worked for some brands, at Create we were keen to explore a different creative approach where we could maintain our production standards and continue making more visually impressive and engaging content
Health and safety is our number one concern, so we introduced a rigorous Covid-19 risk assessment process, and worked closely with CNN security, HR, legal and insurance to ensure all filming during the pandemic is shot in a safe and responsible way. PPE, social distancing, and temperature checks, with an underlying duty of care to the talent and crew are new skills that all creative teams now need.
One of the biggest challenges to overcome was the inability to fly. With our own directors unable to attend shoots conducted by local crews, we began virtually directing films through a live feed. Providing instant feedback from the other side of the world is a surreal experience but it helped us maintain our usual quality output.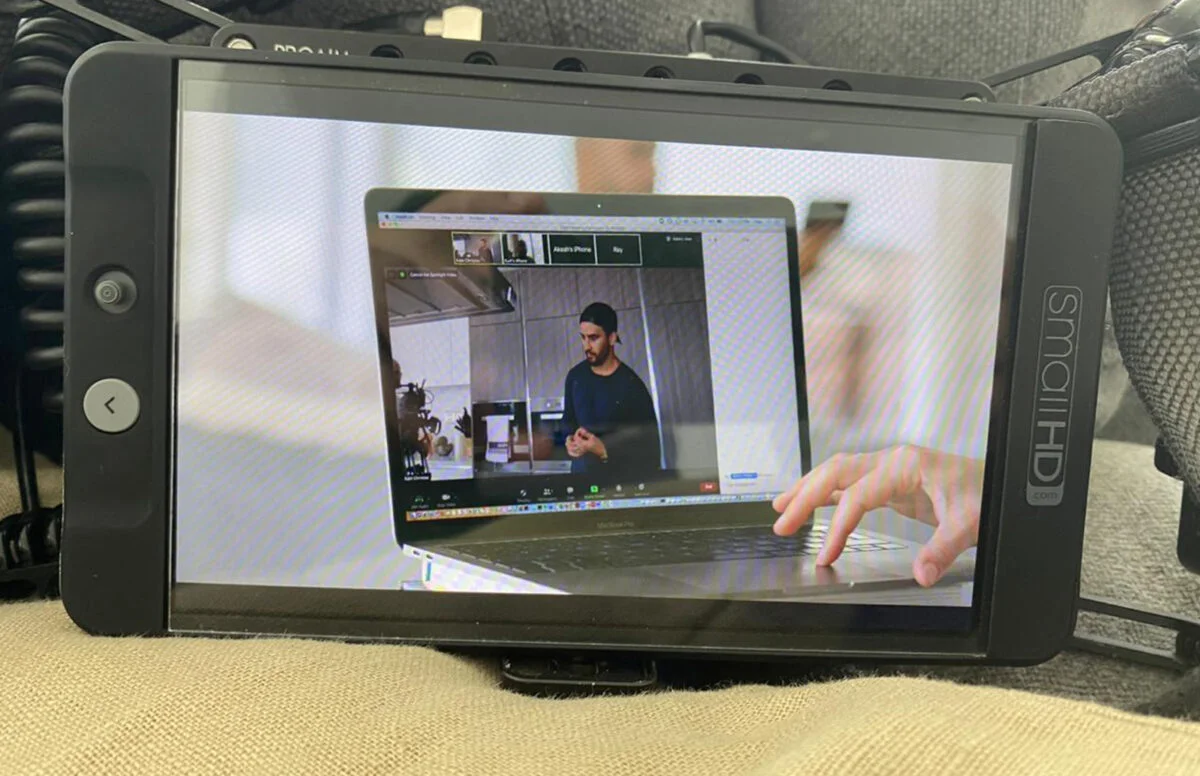 Pre Covid-19 the trend of brand purpose was already prevalent, and the current situation has accelerated this. According to Global Web Index, 79% of consumers approve of brands running campaigns that show how they are responding to coronavirus and/or are helping their customers at this time.
Creatively, this has meant reviewing any campaigns planned pre-pandemic to ensure messaging continues to be relevant and we've spent time on research and strategy to consider how consumers see brands now and evaluating how brands should be communicating to strike the right tone.
Early on one of our long-standing partners, the United Nations World Tourism Organisation (UNWTO) recognised the enormous challenge facing the travel and tourism sector as a result of Covid-19 and went public with its "By staying home today, we can travel tomorrow" message. We produced a 60-second film for the UNWTO that took viewers around the world to ignite the desire to Travel Tomorrow, once deemed safe to do so. Not only did this campaign demonstrate our commitment to supporting the travel and tourism industry, but it helped to reinforce WHO guidance, which at the time was to stay home.
The Art of Leadership with BMW is another campaign we launched this year, just as several countries started to lockdown. Many people will be evaluating the role of leadership on a daily basis at the moment, so the campaign came at an interesting time culturally, since it speaks to the traits needed across the world as governments, businesses, and communities all battle a common enemy. Our new production method allowed us to film in Paris, Shanghai and Tokyo and the latest part of the campaign featuring the leadership and creative direction of renowned photographer Ellen von Unwerth has just gone live.
This year we've worked like never before as we've rejected the constraints of figurative and geographical boundaries, including one campaign which included colleagues from six different countries. Our collaboration and novel thinking have reached another level and we'll continue to be nimble as we navigate filming in different markets with varying restrictions.
At the time of writing, we have 20+ projects in the works and we know that the way we create content will continually evolve.
Stay Safe will continue as our collective sign off for the time being.
Martin Laing, Director of Production & Global Executive Producer, Create Brand Studio, CNN International Commercial.