Grocery store of the future – will we soon only be buying our food online?
Self-service grocery stores, or supermarkets, emerged in the US in the 1930s and were a real innovation at the time. But are they now outdated? We spoke to Gorillas' Alexander Brunst about current trends and the grocery store of the future.
Online grocery stores: innovation spurred on by the pandemic
All of a sudden, the shelves were empty – many of us will still remember being faced with this dilemma at the start of the coronavirus pandemic. While the in-store shopping experience was fraught with panic buying and shortages, online food retail seriously boomed. That's hardly surprising, given that buying food online presented itself as a real alternative to visiting an actual grocery store. You only need to open the Google Trends tool to see that interest in the search term "buy food online" went through the roof at lightning speed in spring of last year:

According to a study conducted by Mastercard, 23 percent of respondents ordered groceries online for the very first time during lockdown – the figure was even as high as 43 percent for those aged 25 to 34. Grocery delivery services reported that the number of new customers signing up rose fivefold in some cases at the start of the pandemic.
Online shopping over cart pushing
Was the run on online delivery services just a short-lived, pandemic-induced peak? The answer is no: the demand for buying food online continues unabated, as demonstrated by the "E-Food Study 2021" conducted by market research institute Appinio and software provider Spryker, which found that already more than a third of Germans at least occasionally buy their groceries and everyday items online. The Mastercard survey mentioned earlier ascertained that 15 percent of respondents now prefer online services to conventional grocery stores. That figure rises to as high as 33 percent for those aged 18 to 24. The grocery store of the future is thus turning into a digital shopping experience for many, with an online weekly grocery shopping trip already being a popular trend, especially among young people.
What do online grocery suppliers say?
Will food stores soon only be online? We asked Dr. Alexander Brunst, General Manager of the online delivery service Gorillas.
Dr. Alexander Brunst
Dr. Alexander Brunst has been the General Manager, Germany with Gorillas Technologies GmbH since August 2021, where, among other things, he oversees the running of Gorillas' 20 cities across the country. His expertise includes digital transformation, marketing, sales and sustainability.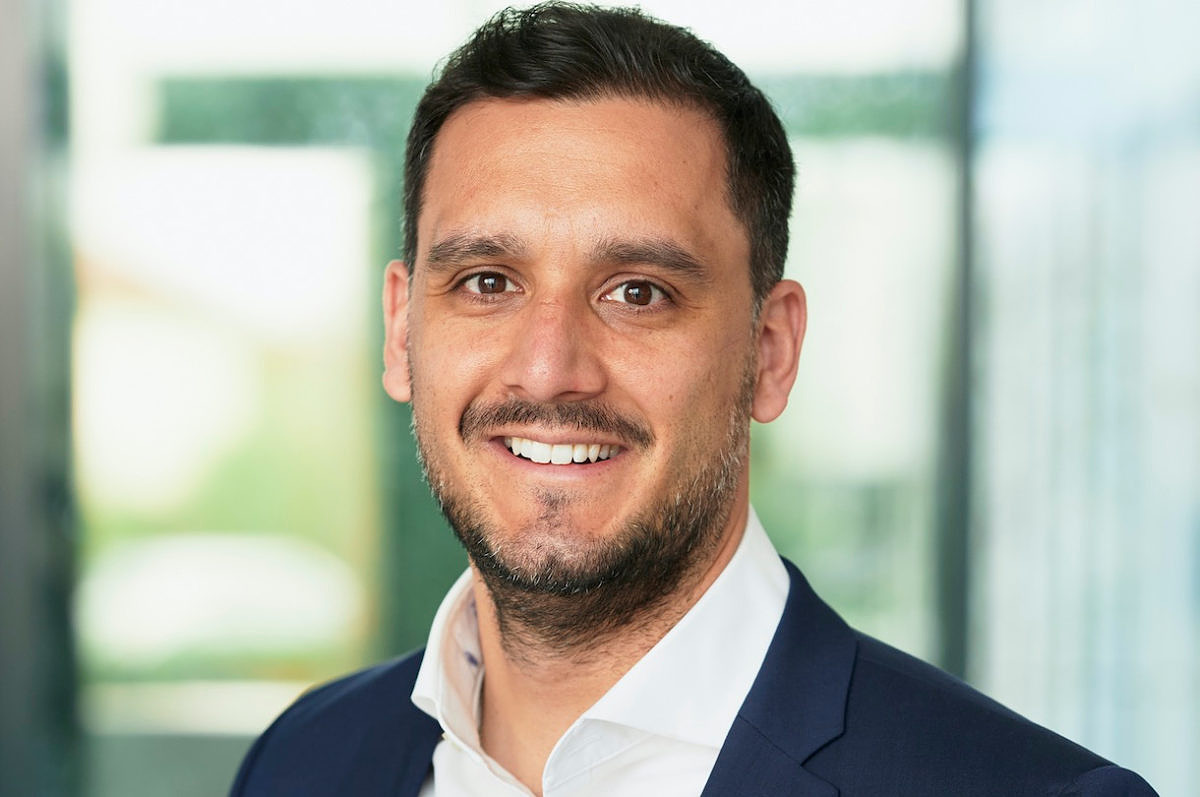 The status quo of e-food in Germany
Dr. Alexander Brunst: At Gorillas, we're of the opinion that the typical weekly grocery shopping trip as we know it is outdated. People are living more and more spontaneously, and so shopping habits have to adjust accordingly. We expect this trend to continue to take root. The food industry has ignored the (changing) needs of its customers for too long. Online providers are giving rise to an entirely new consumer behavior.
Imagine we're back in the Stone Age – what would you do if you were hungry? Would you wait for Saturday or would you hunt for food there and then? We're imagining a world where we have immediate access to our basic needs, just like our ancestors had.
Why are more and more consumers jumping on the trend?
Dr. Alexander Brunst: It's no longer necessary to plan a weekly shopping trip. Customers can simply order what they currently need. Not only does that make it easier for them to plan their shopping, but it also reduces food waste. We deliver in an environmentally friendly way on e-bikes. Without the inconveniences of lugging shopping bags, looking for a parking spot, or standing in the checkout line, and as of recently even until midnight. By delivering essential groceries within 10 minutes, we give our customers more time for the things that really matter to them, such as their family, job, hobbies, or simply to just relax. People who can't make their own way to the grocery store due to health reasons obviously benefit as well.
The grocery store of the future – today?
The insights shared by Dr. Alexander Brunst clearly show that online grocery shopping offers consumers enormous advantages, as is the case in many other digitalized fields. Young consumers especially are already switching to digital solutions. Only time will tell if online grocery stores will catch on in the coming decades. Regardless, the topic is a fascinating one, particularly with regard to the latest e-commerce trends, which include the focus on user experience and personalized, AI-driven shopping experiences to name just a couple. These and many other innovations will undoubtedly shape the consumer habits of tomorrow.
If you don't want to miss any other exciting topics, then subscribe to our content newsletter now and stay up to date.