Diversity recruiting: the key to digital transformation?
The more diverse, the more successful – simple winning formula? Read our interview with Claudia Hartwich, Microsoft Germany, to learn how diversity recruiting can help drive your business forward and how you can successfully establish it
What is diversity recruiting or diversity hiring?
A company with a diverse workforce is heterogeneous, eclectic, and multifaceted in every respect. To make diversity more tangible and thus easier to understand, there are various diversity dimensions that also need to be taken into account from a diversity recruiting perspective, in other words people should be hired with an eye to the following diversity criteria:
Age

Gender and gender identity

Sexual orientation and sexual identity

Religion and ideology

Disability

Ethnic background and nationality
All these criteria contribute to defining an individual. The aim of diversity recruiting is to incorporate as many of these different character-forming aspects as possible at your company.
Diversity recruiting is essentially about establishing equality and ensuring that people, regardless of their age, gender, marital status, ideology, religion, etc., have the same professional opportunities, whether that means being hired in the first place, being promoted, or gaining access to the C-level.
Diversity recruiting is essentially about establishing equality and ensuring that people, regardless of their age, gender, marital status, ideology, religion, etc., have the same professional opportunities, whether that means being hired in the first place, being promoted, or gaining access to the C-level.
Why should diversity recruiting be on your agenda?
Numerous studies have already explored the issue of diversity in company workforces and the associated importance of diversity recruiting, most notably "Delivering through Diversity" published by McKinsey & Company in 2018, "How Diversity Can Drive Innovation," a Harvard Business Review issue from 2013, and "Diversity Management," a study conducted by PageGroup in 2018.
The studies clearly demonstrate that having highly diverse teams and embracing diversity hiring directly fuel
higher profits,
greater innovativeness,
quicker and more sustainable growth,
a more positive reputation as an employer brand, and
a better overall reputation in society.
The majority of case studies prove that diverse teams create richer ideas and are thus more innovative. Particularly in marketing, diversity recruiting can play another decisive trump card: the more diverse the individual personalities, backgrounds, and experiences of different team members, the easier the whole team will find it to understand the needs of different target groups and appropriately address them. What's more, the majority of employees feel that working in a diverse team provides more variation and is more interesting. That in turn increases employee retention and strengthens the employer brand.
In her role as Senior Human Resources Director, Claudia Hartwich is on the Management Board of Microsoft Germany. Hardly anyone knows their way around diversity recruiting as well as her. She joined DMEXCO for an interview:
Why is diversity recruiting so important?
Claudia Hartwich: Our experiences, our cultural background, and our identity as a whole influence how we perceive the world around us, view problems, and ultimately find solutions. A great example would be images where some people see a vase and others see the silhouettes of two faces. When interpreting things, our brain draws on past experiences. However, a company as driven by innovation as ours cannot be satisfied by employees potentially just seeing one or the other in the image.
Instead, diverse perspectives are what we need – after all, it's proven that different backgrounds and perspectives make for better teams. Companies can only be successful over the long term when all kinds of people can contribute their individual strengths and skills – that's precisely why diversity is so important as early as the recruiting process. Reservations about a certain skin color, gender, culture, religion, sexual orientation, or disability always thwart a company in the medium term. That's because quality and progress never arise from the perpetual confirmation of traditional views, but rather from critical questioning, plurality, and open discourse.
What diversity goals does Microsoft pursue as an employer?
Claudia Hartwich: Real diversity has many faces. It cannot be measured merely by the gender balance and background of employees. For that reason, we generally try to consider a vast array of factors. These include educational and social background, age, and also personality structure, which is unique to every person.
That said, we focus on three action areas in particular:
First, we aspire to equality for everyone. Supporting women in IT-related jobs is therefore important to us. We must leverage female potential to a much greater extent than we are now, and not only to keep up with demographic changes.
Consistent workplace sovereignty is a prerequisite for that. So that's our second action area. At Microsoft, we instill a #worklifeflow that enables all employees to determine when and where they work so that they can balance their personal and professional lives.
The third action area is our commitment to LGBTIQ* acceptance – which unfortunately still isn't a given in society. Taking a clear stance on the matter is important to us as a company.
In an interview with DMEXCO: Claudia Hartwich
Claudia Hartwich has been on the Management Board of Microsoft Germany in her role as Senior Human Resources Director since January 2020. She reports nationally to Dr. Marianne Janik, Area Vice President of Microsoft Germany, and internationally to Sarah Fisher, General Manager, Human Resources, EMEA at Microsoft.
Claudia Hartwich joined Microsoft back in 2016, where she led the HR division in Central and Eastern Europe and above all worked together with the area leadership team to drive the company's transformation forward in order to especially inspire people managers and help shape change processes. Diversity is her particular focus.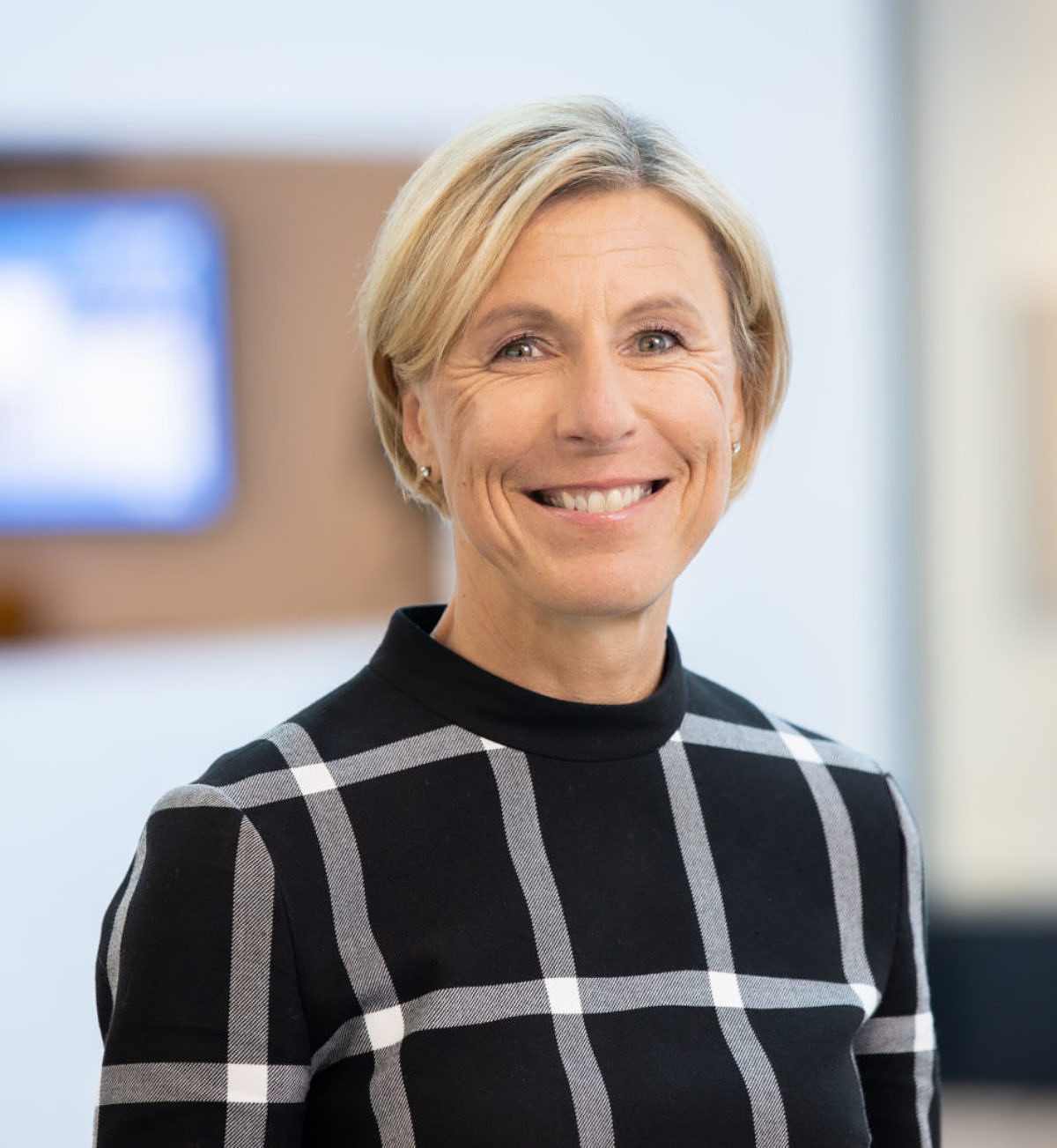 How can I establish diversity recruiting?
Giving people the same professional opportunities irrespective of their background is a question of corporate responsibility and consequently falls within the scope of business ethics. If you want to be a morally responsible employer in terms of greater diversity in your recruiting, you should set specific diversity goals. Companies establishing diversity hiring usually first set clearly defined goals for themselves that concentrate on individual diversity factors. Such a goal could be ensuring accessibility in the interest of inclusion and hiring disabled employees or striving for a certain predetermined proportion of women, for example.
To put diversity recruiting into practice, you should first assess your existing recruiting channels and adapt them to
draw attention to candidates who are as diverse as possible and
eliminate obstacles in the recruiting process to the greatest extent possible.
To appeal to suitable candidates, not only is your choice of recruiting channels important, but you should also scrutinize and accordingly adjust your entire recruiting communication and how you engage with candidates with the aim of reaching your desired target group and offering a positive candidate experience. An obstacle-free application process should start with you making your career webpage accessible.
The discriminatory algorithm: obstacles in diversity recruiting
If you actively identify and approach candidates through what is known as active sourcing, you should complement your strategy with clearly defined diversity goals to promote diversity sourcing, which amalgamates specific skill combinations with diversity attributes. However, this is not easy to implement in practice because you have to add supplementary data sources to platform-internal search algorithms, for example those on LinkedIn.
We asked Claudia Hartwich:
How great is the risk of discrimination in diversity hiring (for example in diversity sourcing), and how can that risk ideally be ruled out?
Claudia Hartwich: I don't see any risk in this respect. When it comes to diversity hiring, it's still the qualifications and individual skills of applicants that determine who will be hired. The diversity approach simply forces companies to take a much closer look, focus even more strongly on someone's individual skills, and critically answer the following question: why has a particular group not been as visible as others in the company or an application process up to now?
One example: If the majority of employees are male and it's also mainly men who are applying for a job, then there are always reasons either within or outside the company that may be the result of structural discrimination. Diversity hiring can address this and thereby contribute to tackling structural discrimination.
3 tips for your diversity recruiting
So that you can start establishing diversity recruiting in your company, we have three important tips along with some key action recommendations for you in the following.
Tip #1: Establish diversity management
All employees should be able to participate and contribute on an equal footing in their day-to-day work without being discriminated against or disadvantaged. First steps:
Establish a diversity network,
ensure accessible working conditions in every respect, and
objectively assess employees based on their performance and not their willingness to overperform, for example working at times that aren't family-friendly.
Diversity management is a task that concerns the whole company. It cannot just be assigned to a single person, but instead must be supported and embraced by all employees. Establishing diversity management and subsequently diversity recruiting is a far-reaching change process that affects your entire company. It's your corporate decision with regard to what diversity goals you want to set for your company. To get started, you should consult external experts, who will be able to impartially analyze your current situation.
We asked expert Claudia Hartwich:
How can recruiting and diversity management be combined in the most effective way possible? How do I start developing a practical diversity recruiting strategy and what do I need to consider?
Claudia Hartwich: Recruiting can be a powerful lever for diversity management as long as certain criteria are fulfilled. For example, it is important to raise the HR staff's awareness of this issue. They must learn to reflect on their own prejudices and experiences.
The searching process itself should also be scrutinized: What criteria is the company actually using and are they conducive to the goal of increasing diversity? Where does the company search for suitable candidates? Precisely defining the target group is also important in all this. In addition, companies should always think about the issue holistically. Successful diversity recruiting is ultimately pointless if the destined working environment is not a good match for the new hires.
What do we need to specifically pay attention to in HR digitalization processes in order to ensure diversity recruiting in a highly automated way and as a matter of course?
Claudia Hartwich: First and foremost, we should keep in mind that every software program and every algorithm is developed by humans. It would be fatal to think that decisions made by artificial intelligence are unbiased simply because they come from a machine. The algorithms are only ever as good as the data we use to train them.
That comes with the problem that every form of automation follows a certain process logic. However, it may be that the underlying application process being automated by the corresponding HR departments is already unsuitable for achieving real diversity. Not even the best algorithm can do anything about that.
Tip #2: Break down unconscious biases
Unconscious biases often lead to monodimensional recruiting and thus bar the way to diversity recruiting. Similarity bias, for example, describes the phenomenon that male, white managers often hire or promote employees that resemble themselves. HR employees tend to favor applicants who share something in common with them, for example if they went to the same university or have a similar hobby, even if they have the same objective qualifications as other candidates. The HR team as well as managers who are involved and have decision-making power in the recruiting process should undergo awareness training.
To debunk unconscious biases and take them out of the equation going forward, you should enable digitally supported, anonymous applications, even if just for testing purposes. Use these to identify any existing unconscious biases and formulate corresponding awareness guidelines. You should brief your external recruiters and personnel consultants regarding the binding nature of these guidelines.
Tip #3: Make yourself relatable as an employer
Your entire recruiting communication and employer branding should be tailored in a way that is specifically relatable to the intended diversity target groups. That can be achieved using extremely simple techniques: if women genuinely feel like they are being addressed in a job ad, they are much more likely to apply, even in the case of STEM jobs. In reality though, unconscious biases again mean that it's mainly men writing the job profiles and job ads and they fail to give precisely that aspect the attention it deserves.
Tip: Use social media to display relevant banner ads to diversity target groups and also tap into recruiting channels directed at specific target groups, for example people returning from parental leave.
If you don't want to miss any other exciting topics, then subscribe to our content newsletter now and stay up to date.