Checklist: digitalization in education
Employees who will be shaping the digital future need digital education concepts. But how can digitalization be done right in education, whether schools, universities, or training facilities? Our checklist is a good place to start.
Shaping the future requires digitalization in education
In the future, digitalization will set the tone in all areas of work and be the foundation of society. Very few would doubt that. However, we therefore must ask ourselves who will be driving forward, steering, and shaping the digitalization process. Nearly everyone would also agree that the workforce and digital leaders of tomorrow will require an adaptable and flexible skill set, something that our current education system is not able to provide.
How can a school or university prepare for an increasingly digitalized working reality and teach digital literacy? How are smart minds meant to innovate when their learning environment lacks the required infrastructure and materials? Digital education and 21st century skills can only be imparted effectively and practically in a digitalized learning environment. Stand-alone solutions such as STEM schools do not represent a sustainable overall concept. Solid IT competence is not the learning objective, but merely the foundation for blended learning. Without a doubt, extensive digitalization in education is absolutely paramount.
But where do you start and what do you need to keep in mind? Our free checklist will give you a good initial sense of direction and highlights the most important factors for developing a digitalization master plan that is perfectly tailored to your educational facility. Download it for free here:
Filled with shortcomings and room for improvement: what's the key to digitalization in education?
Three core factors play a role when it comes to successful digitalization in education:
Technology

Learning content

Teachers
While trying to strike a balance between remote, hybrid, and in-classroom teaching as a result of the Covid-19 crisis, the shortcomings that still exist in every educational facility came to light. The need for schools to catch up, which is still an issue even despite government-funded digital programs such as Germany's "DigitalPakt", is strongly criticized – and for good reason. What needs to be done to make digitalization a success in education and ensure that youngsters are equipped for the challenges of the future?
Germany's Digital Pact initiative sets out five tasks to be tackled by schools, although the requirements can also be directly transferred to higher education and adult education:
Developing a sustainable digital and teaching concept

Training and continually upskilling teachers in their new role

Establishing the required technical framework

Focusing more on the individual needs of learners

Reviewing and optimizing processes, skills, and systems on an ongoing basis
In our free checklist for successful digitalization in education, we outline what these points exactly involve and where you should start if you want to develop a sound digitalization strategy for your educational facility. Download it here:
Infrastructure: an excuse for inadequate digitalization in education?
What does an educational facility require to be equipped for the digital age? In addition to the basics, such as suitable media, devices, hardware, and software, other core prerequisites include Internet access with an adequate bandwidth and reliable Wi-Fi. To date though, Germany lacks an overall, nationwide concept for a sustainable and standardized infrastructure.
Deutsche Telekom wants to change this. With its Telekom@School infrastructure project, it has pledged to provide free Internet access with download speeds of up to 16 Mbps and cost-reduced bandwidths of up to 250 Mbps to all 34,000 general and vocational schools across the country. The intention is to enable the use of modern e-learning concepts and data-intensive teaching materials, such as audio and video files or animated graphics, in many locations. Telekom's subsidiary T-Systems is also providing its support in terms of security management and backup procedures for school-internal networks.
Deutsche Telekom is thus making a positive contribution to the basic infrastructure, but how can schools and other educational facilities use this infrastructure in the most effective way possible? We asked Stefanie Kreusel, Group Officer for Digital Education and School at Deutsche Telekom.
What steps do you recommend educational facilities take to make their teaching future-proof?
Stefanie Kreusel: Future-proof teaching relies on a digital infrastructure and intelligent concepts for using it. The technology is a means to an end here, because it's all about achieving the best educational experience and successful biographies. The focus is therefore always on the people, and future-proof education must empower them to take control of their own life and actively shape our digital society.
In all this, the technology must follow the pedagogy, and not the other way around. Consequently, to give learners the best educational experience, the teachers must embody and demonstrate the motivation and expertise. After all, digital education puts a whole range of new demands on the latter: not just from a technical perspective, but also and especially on a methodological, content, and psychological level. An important step is thus to better prepare and support teachers so that they can navigate these challenges.
Education opens the door to life opportunities, and digital technology helps us step through that door and overcome barriers and distances
Shaping the digital future with digital education à la XU Exponential University
Embracing digitalization and implementing it in the context of education to specifically prepare students for the requirements of the digital job market of today and tomorrow is the specialty of XU Exponential University in Potsdam, Germany. Nicole Gaiziunas is the Founder and Managing Director of XU Group GmbH as well as the initiator of XU Exponential University of Applied Sciences GmbH. She joined DMEXCO for an interview:
Together with the Klett Verlag publishing house, XU initiated the XU Exponential University in Potsdam, which is Germany's first university to consistently offer courses that are focused on the development of digitalization and new technologies. What approach does the university pursue in order to give its students the qualifications they need for the jobs of tomorrow? What makes it stand out?
Nicole Gaiziunas: A Deloitte study revealed that robotics and data analytics are influencing the world of work the most and driving automation forward in all industries. But if the education system continues to progress at the current level in terms of tech and digitalization, it is estimated that there will be a shortage of more than a million IT experts in Germany by as early as 2030. That applies to various job roles, including coders, software engineers, data specialists, and digital business generalists. This poses a real problem, not only for our economy, but also and especially for the generations that now have to invest in their vocational training and future, because there is still a lack of educational solutions that are dedicated to future-oriented job profiles.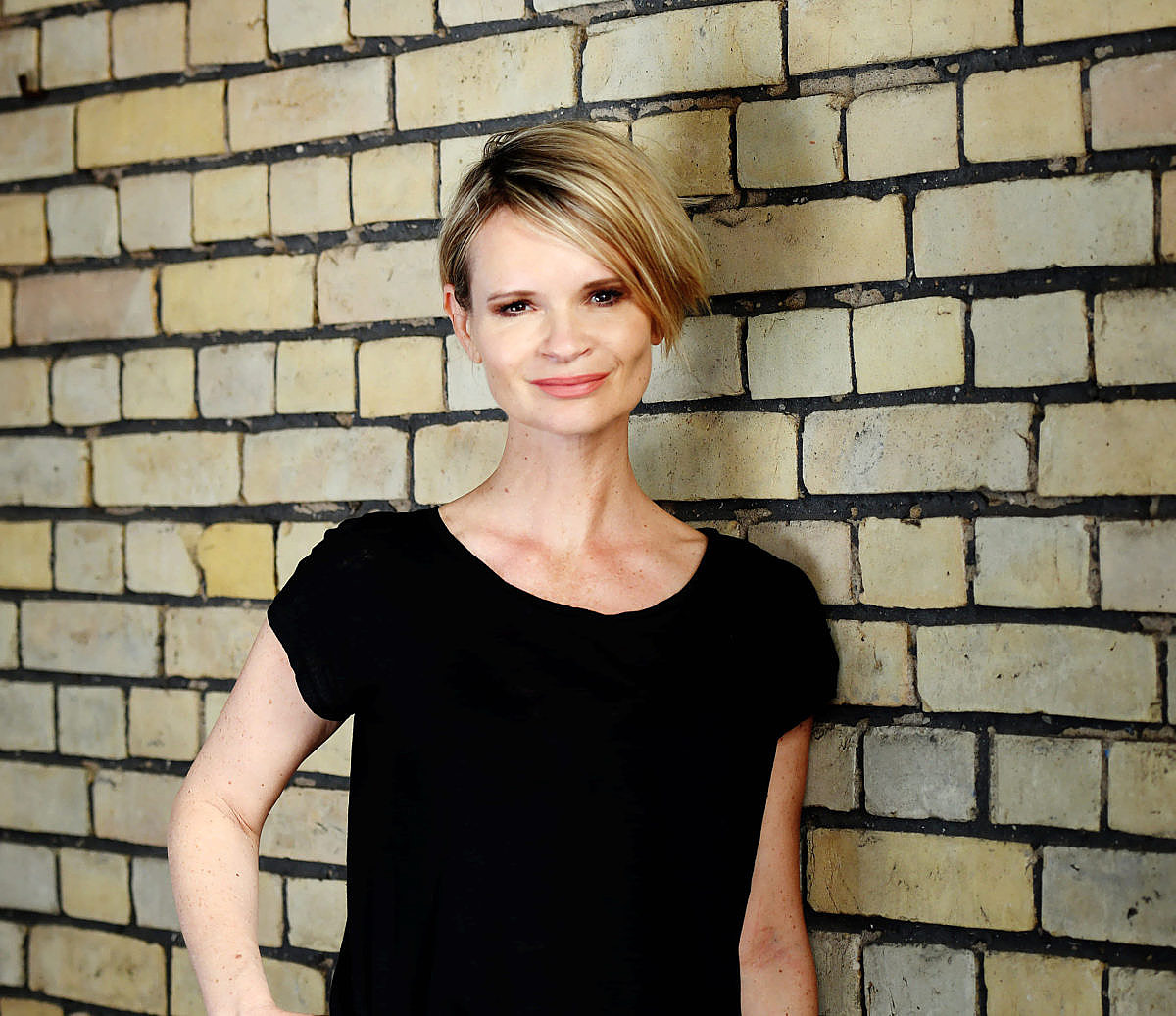 At XU Exponential University, we want to devise solutions to this challenge, so we opted for an approach that had not yet been explored in Germany: a 360-degree digital and practical approach. As the first state-accredited university of its kind, XU continually aligns its courses with the continuous developments in digitalization and new technologies on the basis of the latest market knowledge. The focus is on digitality, practicality, and interdisciplinarity. Driven by this guiding principle, it prepares its students today for the challenges of tomorrow's world of work.
For that reason, teachers at the university don't just impart and promote tangible knowledge, but also practical skills like flexibility, creativity, curiosity, and openness. To this end, the university values interaction and flexible learning as part of real projects taught by instructors from the digital economy. What's more, so that students can directly apply what they have learned and reinforce it in practice, XU lets them use its in-house 3D printers, virtual reality equipment, and robots. This setup, which is unprecedented in Germany and where digitalization is interpreted and taught in a 360-degree view, also lets XU make an ambitious promise to all its students: once they have completed their degree, they are guaranteed to find a job within the next nine months.
Digitalization in education: a digital concept is crucial
Apart from a few progressive examples signaling the opposite, the digital transformation of education is still in its early days. Every educational facility must essentially assume sole responsibility for developing its own, individually sustainable digital concept. Such a digital concept is the foundation for achieving self-defined goals and investing available funds wisely.
Don't miss out on our free checklist for successful digitalization in education to discover how to incorporate all the relevant factors in a structured and systematic way.