YouTube: 2022 has multiple new features in store
Listen up, content creators! A range of new YouTube features are planned for 2022. Read on to find out what's changing and what features and formats creators can look forward to!
"Short-form content is incredibly popular – YouTube Shorts have now enjoyed over 5T all-time views."
To allow content creators to optimally leverage the potential of short videos, YouTube wants to fine-tune its video features and make it easier for creators to make videos in 2022. It is additionally planning to introduce the ability to reply to individual comments in YouTube Shorts. Going forward, it also wants creators to be able to monetize their YouTube channel with YouTube Shorts. For example, there are plans to integrate Super Thanks and an option to buy products directly from a Short.
Going live together
Content creators will be able to go live on YouTube together and present their viewers with streams that are even more interactive – thereby opening up the opportunity to generate a wider reach, attract more followers, and build their community. Not to mention the fun factor – live streams with other creatives are all the more entertaining!
"Daily live watchtime more than tripled between January 2020 and December 2021."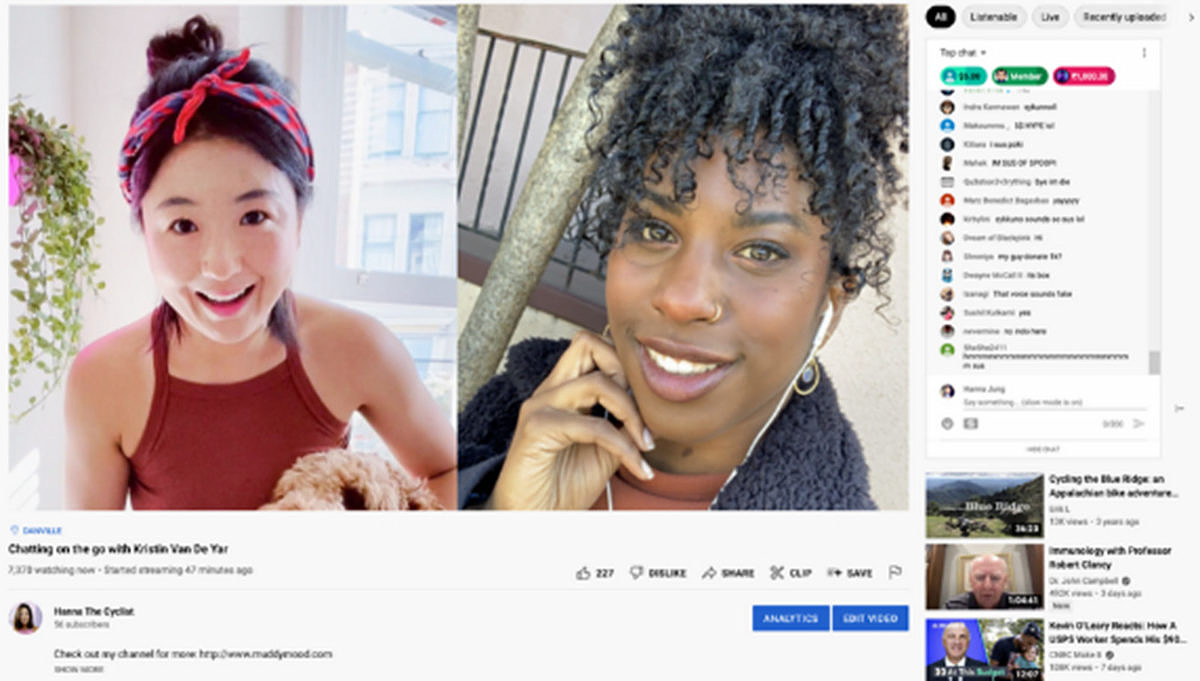 Live shopping via tags
YouTube has also announced that it wants to develop its online shopping segment. In particular, shopping features such as shoppable videos are in the pipeline for the YouTube app in 2022. A video from Black-owned Friday gives an idea of what these might look like. Here, viewers can buy the tagged items directly in the video:
More insights for creators
Also new: the Creator Studio will soon provide creators with even deeper insights. These will enable YouTubers to better understand what content, topics, and ideas will hit the mark with viewers.
YouTube TV as a digital experience
YouTube TV is another format that YouTube will likely be focusing on in 2022. Easier navigation and greater interactivity will turn YouTube TV into an even more appealing digital experience for viewers. With that in mind, they'll be able to link their TV with their smartphone in order to read comments on their phone while the YouTube video is being played on their TV at the same time.
Selling YouTube videos as NFTs?
YouTube is also considering whether to make it possible to sell YouTube videos as NFTs in 2022. However, we'll have to wait and see if monetization options for NFTs will actually materialize on the platform.
Break through on YouTube in 2022 – there's no better time than now!
Want to make money with YouTube Shorts and live shopping? Then it's worth keeping an eye on the platform's developments. We can expect to see lots of interesting features in the coming months for content creators to really break through this year. So: sit down with your team and come up with a few ideas for future short videos and live shopping campaigns!