Social commerce platforms in the spotlight
Shopping on social media is a popular trend. In this story, we explore social commerce on a selection of platforms.
Social e-commerce: the mini-revolution in online shopping
Ever fancied a little shopping spree while scrolling through your socials? Many social media users don't only use Instagram and other networks to get information about new products, they also like to buy them there. New shopping features integrated into social networking sites are making that possible. As social commerce platforms, they offer sales professionals huge potential and a completely new e-commerce arena that is not to be underestimated.
Gen Z is trying out the world of social shopping the most. Shopping on social commerce platforms is quick and easy. After the checkout process, consumers can simply continue scrolling through their personal feed. That wasn't always possible: companies used to only be able to place ads on social media that contained links to external shopping pages. Users had to leave the platform they were on to buy the products they had their eye on.
Social commerce eliminates this media discontinuity, since the platform's users don't need to leave the environment they're currently experiencing. That makes them more inclined to take a closer look at a product and, in many cases, more receptive to such natively incorporated deals.
Social commerce platforms: two examples and their strengths
If you want to dive into the world of social shopping, you should take your time to get to know the relevant social commerce platforms. Social networking sites focus on specific social groups, so choosing the right platform will depend on who you're targeting. Their shopping features also differ on a technical level, meaning that one particular platform may be more suitable for your campaigns. With that in mind, there's no right or wrong approach in social commerce. Start off by gaining an overview and experimenting. In the following, we explore two examples to show you what they offer in terms of social commerce.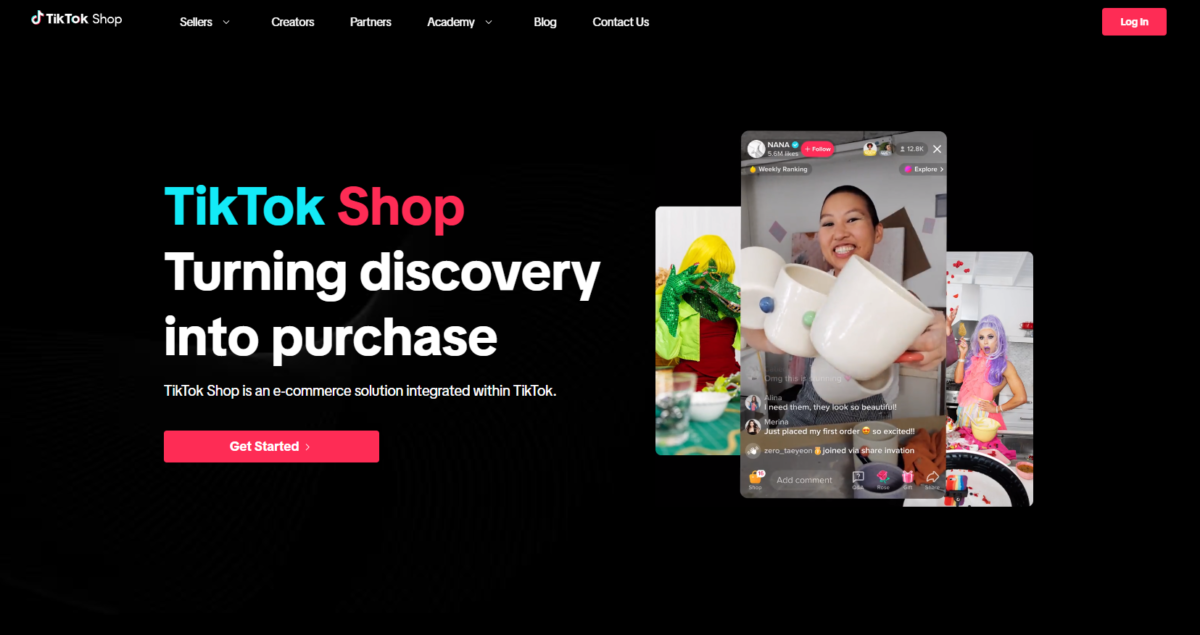 Social commerce on TikTok
All marketing specialists will now be aware of just how popular TikTok is among young users. It should therefore come as no surprise that this social commerce platform is ideal for strategically boosting product sales among Gen Z. Last year, TikTok introduced a dynamic shopping feature: "TikTok Commerce" (formerly known as "TikTok Shopping") is a set of features that give sales professionals a wide range of options:
"TikTok Shop" is an extensive tool for placing and managing product ads on the network. Whether checkout, payment, shipping, billing, or returns, you can take care of every step on the social commerce platform. The new "Showcase" tab allows you to display your products to all users on your profile page. Essentially, that's comparable to a small online store – and can be handled just like one.

You can also integrate ads into your TikTok videos and live streams to implement targeted video-based sales strategies.

What's more, the platform's Affiliate Program lets you team up with partners and run affiliate campaigns.

"Shopping Ads" is a new social commerce feature on TikTok for advertising your products in a really targeted way. This new ad solution can be accessed through an advertising objective within Ads Manager called "Product Sales". It lets you optimize and personalize the product ads that users see – even across multiple ad accounts or multiple linked TikTok shops.
However, there is one downside for all you social commerce enthusiasts: social commerce on TikTok is currently only available in the U.S., UK, and selected countries in Asia. So, you'll need to be patient if you want to create social shopping experiences anywhere else. It's not been announced yet when TikTok Commerce will be launched in the rest of Europe, meaning you're restricted in terms of the target markets you can tap into – for now at least.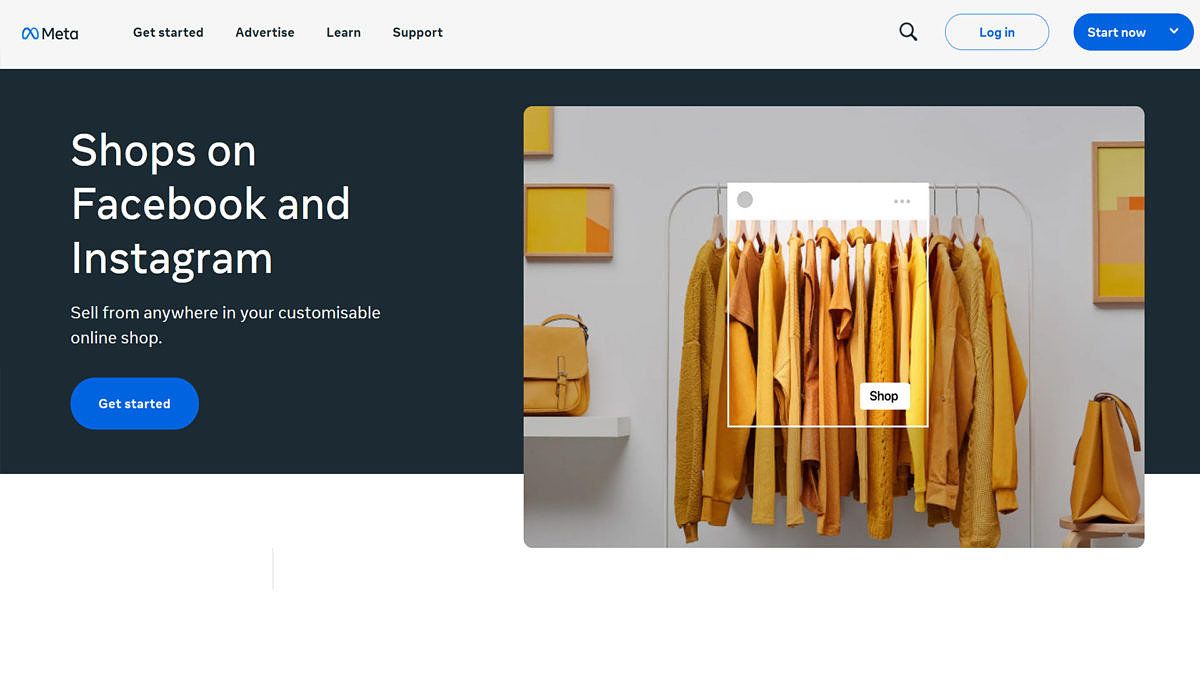 Social commerce on Instagram and Facebook
In contrast, Instagram and Facebook, both part of Meta, are already available as social commerce platforms throughout Europe. The "Facebook Shop" and "Instagram Shopping" features provide a versatile environment for implementing sales strategies. In terms of target groups, these social media platforms even offer you a wider reach because, unlike TikTok, they're known to not only appeal to young people. The following strategic features for social commerce activities are worth highlighting:
The "Shop" is the main e-commerce feature here. On Instagram and Facebook, you can upload products to your very own shop page and complement them with images and detailed information. Users can enter your shop, view your products, and buy them directly if they've taken a liking to them.

To draw attention to your products, you can directly link them in your posts. To learn more about the products, users can click on the product tag in your feed, reels, stories, etc. You can even tag products in your bio to showcase your bestsellers.

The "Collections" feature especially stands out: it lets you sort and list products in your shop according to themes, meaning you can create individual product worlds. That is ideal when you want to implement seasonal sales strategies, cater to specific trends, and so on.

Instagram and Facebook also let you combine social shopping and ads: in the Ads Manager, you can tag products directly in your ads and thus create a native shopping experience – from initial targeting to selling a product.

Speaking of selling: Instagram Shopping allows you to direct potential buyers to an external payment site. Alternatively, you can use a checkout feature integrated into the platform. However, this option is currently only available in the U.S.

The "Product Launches" feature is also currently only offered on the U.S. market. It allows you to announce products with teaser information and send automatic reminders and sales offers once you've uploaded the products. For U.S. marketers, that's a great option for strategically promoting additions to a product range on social media.
Lots of potential: social commerce platforms as sales boosters
By incorporating Instagram, Facebook, Twitter, etc. as sales channels into your e-commerce strategy, you can not only expand your reach and increase your product sales – social commerce also makes a lasting impact by building a stronger connection with (potential) customers. The direct interaction options, for example responding to product inquiries, mean that you can combine your sales activities with community management and really make your prospective buyers feel like they're being looked after. In conclusion, social shopping rounds out your marketing efforts not just in the short term, but also in the medium and long term as well as holistically.