Purpose-driven influencers: how can marketers use the meaningfulness trend?
Climate change, sustainability, zero waste, and political involvement – an interest in future-oriented topics and social change is one of the latest trends taking social media platforms by storm, and not only as a result of "Fridays for Future". It goes without saying that influencers have embraced this, too.
A shift in priorities: influencers are starting to adopt a purpose
Beauty, fashion, travel, and superfoods have been popular topics on social media platforms like Instagram and YouTube for some time and are still trending now. But for many young users in particular, merely marketing a nice lifestyle is not enough. A more conscious approach to buying and consuming products, sustainable vacation options, and fair fashion alternatives are the current mindset that even major influencers cannot ignore. The trend toward meaningfulness, whether in an environmental, social or political sense, is being well received by users in the form of clicks and shares. To maintain their credibility, purpose-driven influencers and eco-influencers carefully assess the products, brands and companies that they present to their followers. Brands that want to live up to this new level of awareness should therefore also present themselves authentically and transparently. The target group's power is forcing brands to rethink their approach in a meaningful direction.
To what extent are purpose-driven influencers entitled to criticize consumption habits?
If influencers act as brand ambassadors and earn a living by collaborating with companies, how can they simultaneously embody sustainability and more conscious consumption? Is it enough to draw attention to sustainable and healthy topics, or do they have to also stay away from certain brands, travel by train instead of flying, and only buy locally and regionally? Truth be told, purpose-driven influencers walk a fine line between the wishes of their followers and those of their collaborators. Authenticity and a clear, distinct mindset are the highest priorities for purpose-driven influencers if they want to be taken seriously. That is the only way they will attract the interest of sustainable brands and gain the followers who support their views on purpose and meaningfulness.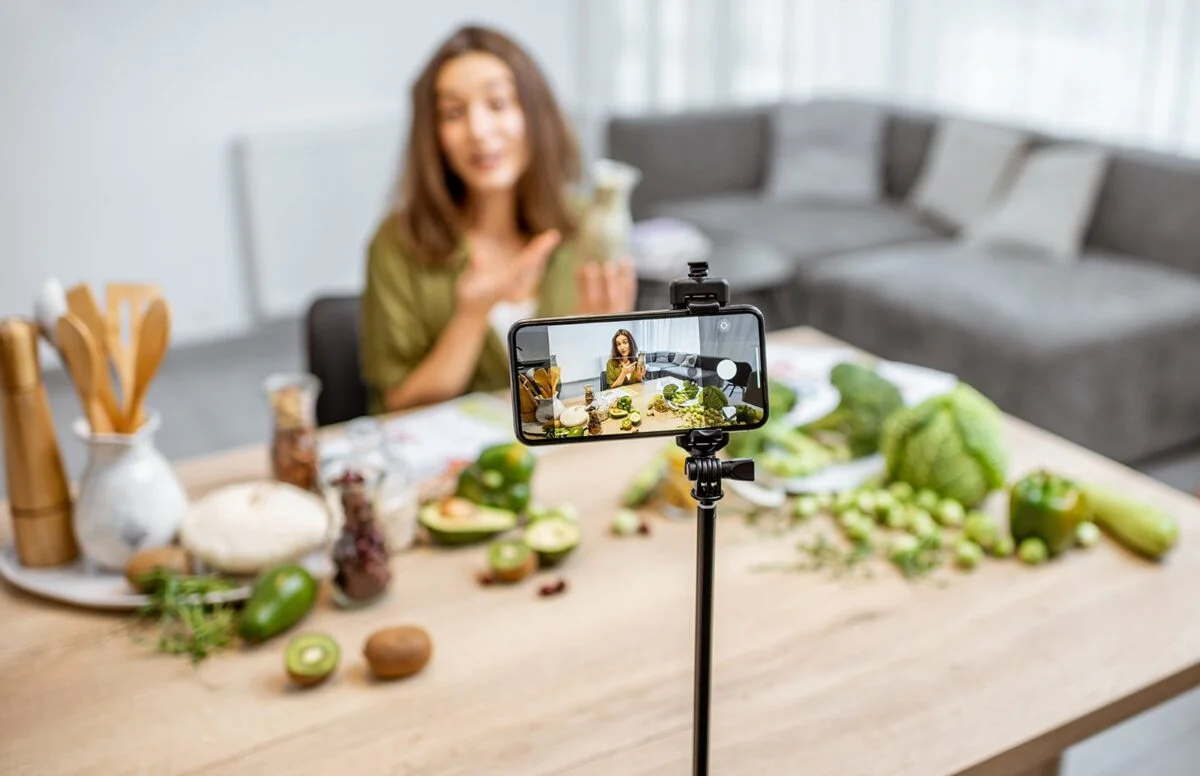 Sustainability and meaningfulness as a brand message
The constant shift of social media trends toward increased consumer awareness is making companies and brands ask themselves how relevant the topic of sustainability actually is to younger and future target groups. According to the 2019 Facebook Report, it is mainly millennials who consider a brand's production conditions when buying a product and are more likely to favor brands that coincide with their values and offer environmentally friendly packaging. The expectations of this young target group from an environmental standpoint will significantly influence the market in the years to come.
According to Forbes, Generation Z is the strongest generation of consumers, with a purchasing power of an estimated 29 to 143 billion dollars in 2020.
Brands that emphasize sustainability in their products and production processes are able to successfully communicate their meaningfulness to young, environmentally driven target groups when they team up with the right purpose-driven influencer. However, when choosing a suitable purpose-driven influencer, it's not just about the number of social media followers they have, but also how they act in real life, away from the virtual networks. After all, for the idea of sustainability to be communicated authentically and successfully, it is important to only join forces with genuinely credible collaborators. The harmonization of values, philosophy and goals should be defined beforehand, not only within the company, but also with the purpose-driven influencer you are collaborating with. This is the only way to prevent your commitment from suddenly being attacked "through no fault of your own" and being viewed as inauthentic.
Green marketing versus greenwashing
Environmental awareness is a trending topic in all areas of life and appeals to consumers. Well-known brands that previously lacked environmental commitment in their product range or production processes are jumping on the bandwagon in order to retain or acquire customers and purpose-driven influencers. However, simply making the packaging of a product "greener" or putting a sustainable product on the shelves together with numerous unsustainable products can be detrimental to the authenticity of a company in the long term. Greenwashing is easy to see through – genuine environmental responsibility is a must in order to appear credible and convincing. If a company is accused of greenwashing, it is difficult to shake off this scorned image in the eyes of the desired target group.
The bottom line
When it comes to sustainable marketing, it makes absolute sense from an economic perspective to collaborate with the right purpose-driven influencer and thereby reach the young consumers of the future. However, you need to exercise caution, be incredibly vigilant, and demonstrate a high degree of tact: a superficially green mindset, whether on the part of your company or on the part of the purpose-driven influencer you are collaborating with, is not enough and can even be damaging. To commit to the sustainability and meaningfulness dialogue over the long term, your company needs to present a completely credible and environmentally conscious concept, and the influencers you collaborate with need to fit in seamlessly with it.