Personalized learning: a game changer for individual development possibilities
Optimizing individual learning processes using state-of-the-art technologies: What are the challenges and benefits of personalized learning and what should future-oriented education look like? We explored the digital learning concept.
What does personalized learning mean?
In 2018, the Robert Bosch Stiftung published a study on "Technology-enhanced Personalized Learning", in which personalized learning is defined as "a range of learning experiences, instructional approaches, and academic support strategies intended to address the specific learning needs, interests, aspirations, or cultural backgrounds of individual students". This definition illustrates the many layers of personalized learning and gives us an idea that implementing e-learning in our education system will not be without its obstacles.
The challenges of implementing personalized learning
Remote teaching and digital learning during the coronavirus crisis have shown that educational facilities in Germany still have a long way to go when it comes to digitalization. Many teaching programs are outdated, and the use of digital tools tends to be neglected rather than encouraged. To successfully implement personalized e-learning, schools and universities must thoroughly embrace the future-oriented learning concept:
Not only does digital transformation need to be regarded as an all-embracing concept, but it should also give teachers enough time to upskill and ensure that learners can get used to the new learning practice.

So that inequalities do not arise, all students must have access to the necessary hardware, such as laptops or PCs.

Technology-enhanced personalized learning can only be a success when there is a reliable infrastructure comprising Wi-Fi, servers, and clouds.

Online security and the protection of personal data are of upmost importance.
Benefits of personalized learning for individual learning types
In courses, training sessions, or continuing education programs, people who embody varying learning types come together:
"Every employee brings a unique biography with their own individual background and varying expertise to the table. And that especially applies to digital skills. E-commerce specialists have a different level of digital literacy than experts from traditional POS marketing. But personalized learning allows us to meet both at the right place in their journey and accompany them along a smooth path to their individual goal."
Personalized learning processes thus aim to target every learner according to their current level of knowledge and ability.
Personalized learning also comprises some additional positive aspects:
#1 E-learning courses can be offered in various forms
Whether interactive learning units, webinars, or podcasts: e-learning can draw on numerous formats that are adapted to the needs of learners. Accordingly, course participants have a say in which learning form is best suited to them. In addition, teachers can tailor the content and scope of the particular format to personal preferences. The focused attention given to the learners makes it easier for them to commit the content and concepts to memory.
#2 Personalized learning concepts have a motivating effect
The individualization of lessons ensure that learners are not put under pressure to keep up with the more advanced level of other participants. As a result, they find it easier to rise to any potential challenges, stay concentrated, and remain motivated to keep at it.
#3 The learning processes are pleasant and fast
While the learner is at the heart of the e-learning structure, the personalized system offers individual solution strategies to master challenges and tasks. The learner is able to monitor the results of their learning progress at all times.
#4 Digital skills are improved
Personalized learning also means that the learner independently works with digital tools and their possibilities. In this way, learners not only further themselves with regard to the course content, but also in terms of the use of modern technologies.
#5 Personal learning structures emerge thanks to the high degree of flexibility
Since personalized learning takes place online, learners can schedule their own lesson times and work from any location. They can also dictate their own learning pace. Especially for employees, this is a big plus point because they can access the various e-learning platforms after work or at the weekend.
Innovative and individual e-learning: how close are we to the future?
Temporal flexibility, individualized content, and quicker learning success: personalized learning meets many expectations that learners have of a learning concept. It will be interesting to see what potential will be unleashed by e-learning in the future.
Nicole Gaiziunas ventures an outlook:
"I'm convinced that digital learning formats will get better and better in the coming years, for example thanks to what's referred to as learning analytics (LA), in which AI-controlled learning programs respond to learners in real time, correct them, and individually support them in their learning process. In the USA for example, LA programs are already widely used in school education, mainly in sciences and mathematics. In the latter for instance, the software promptly points out mistakes pupils make during arithmetic tasks, thereby ensuring quicker learning success and nipping frustration in the bud. In the coming years, this will certainly also be a topic for professional (re)qualifications. For example, aspiring software engineers could learn from a software program how to program a software program. An intriguing thought in my opinion."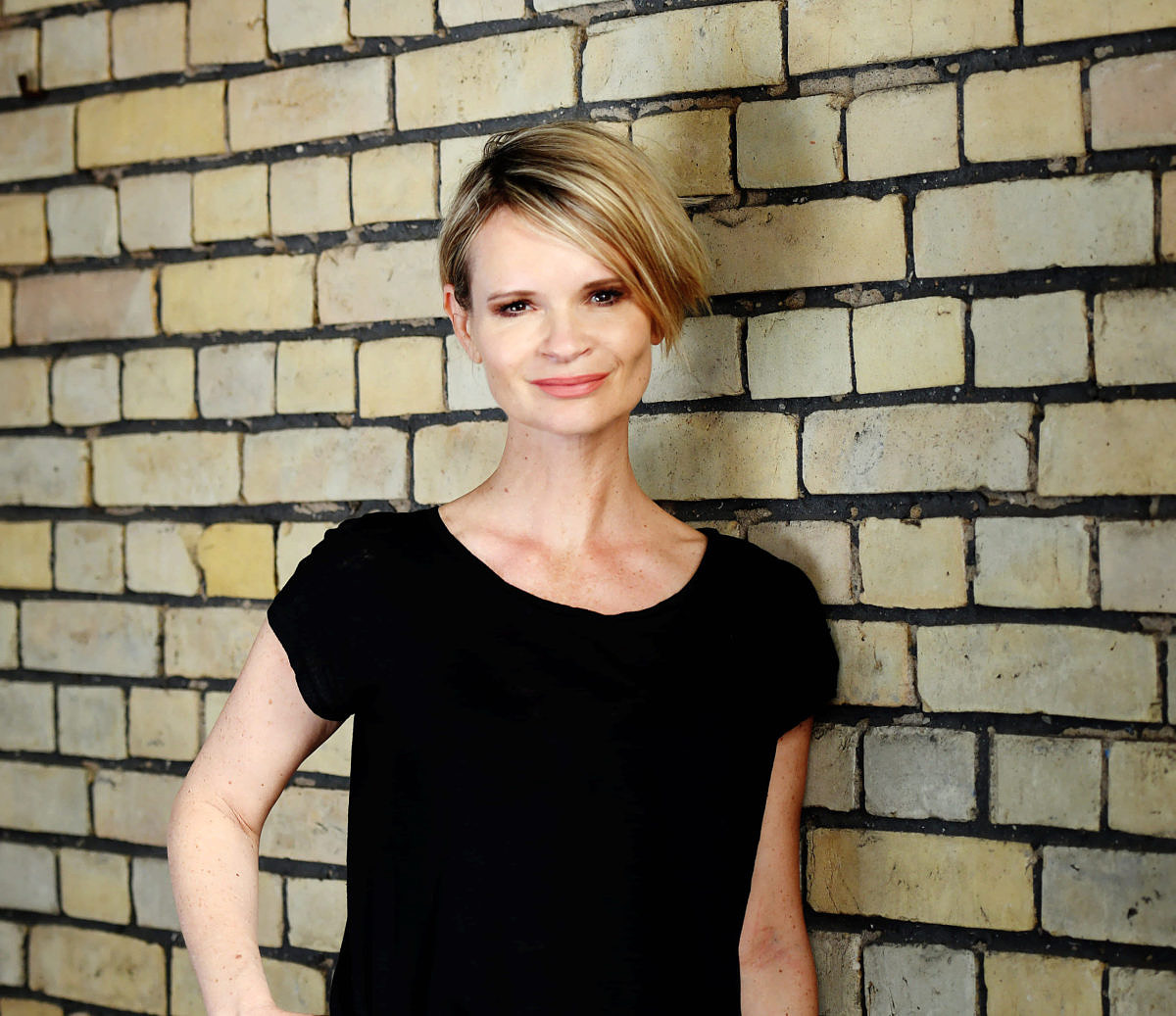 More insights on the topic of e-learning and
personalized learning
Our "Digital education" e-book contains more eye-opening interviews and expert comments on how to shape the future of digital education.
Download it here now for free.