Our recap: A purely digital DMEXCO? You'd better believe it!
It was an experiment, an innovative mission, a creative early-adopter hotspot, and also a pretty cool digital party. It's a success – and of course we can make it even better. And we'll do just that.
More than 20,000 visitors attended DMEXCO @home
The first purely digital DMEXCO closed out yesterday to the beats of Mousse T. Along with the legendary DJ and entertainer, over 20,000 visitors and more than 800 speakers joined in – with a conference agenda spanning over 160 hours. We received posts, messages and comments on social media everywhere and want to take this opportunity to thank all of the visitors for their open feedback!
The crème de la crème of international brands
Of all the sessions presented by more than 800 speakers, it was hard to choose which we wanted to briefly highlight in the recap. Top speakers such as David Fischer, Chief Revenue Officer at Facebook, Alicia Tillman, Chief Marketing Officer at SAP, Alexander Birken, CEO of the Otto Group, and Jason Spero, VP of Performance Media at Google, came virtually to Cologne to present new future trends and provide first-hand insights into the development of their brands.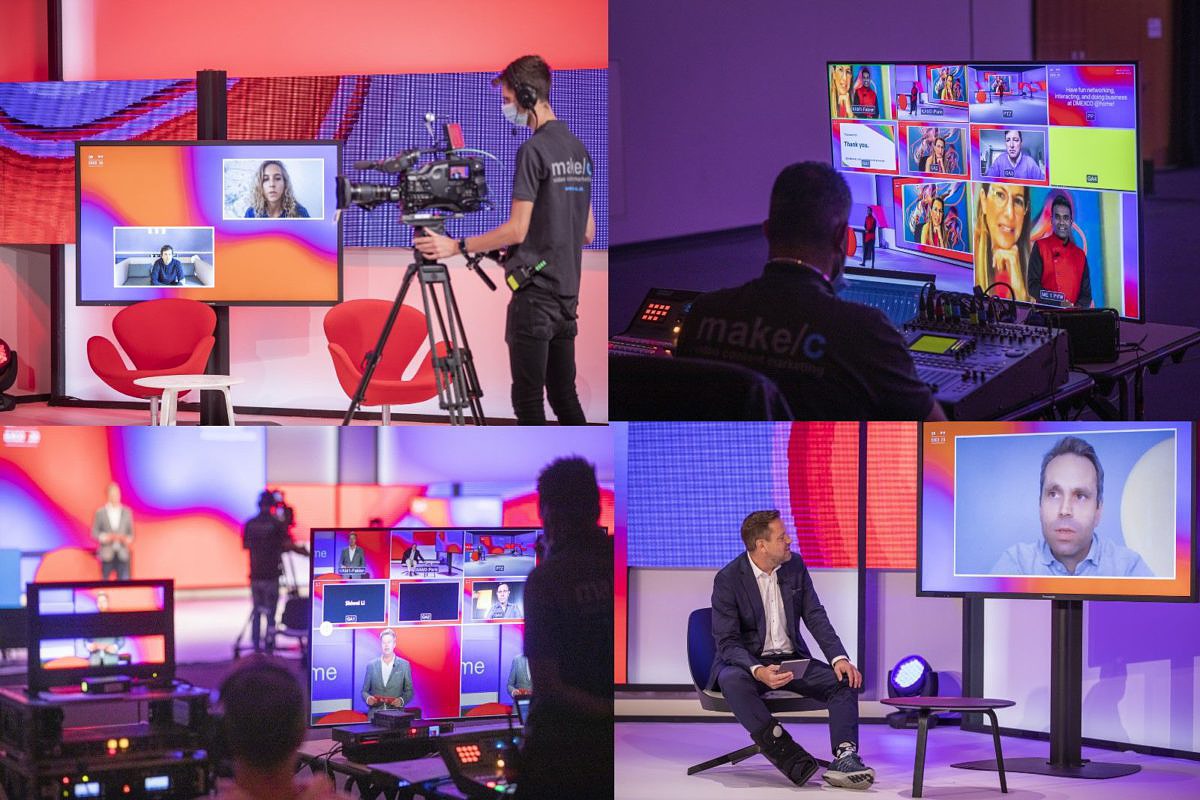 From cybersecurity to e-mobility
"The world will be better than before after this COVID situation", emphasized Eugene Kaspersky, CEO of Kaspersky, at his session held on the first expo day. As the cybersecurity expert sees it, the world is moving in the right way, with more automatization, more remote control, more technologies, and more services that let us be more free.
David Fischer, Chief Revenue Officer of Facebook, called on the business community to take responsibility to stand for the resilience of businesses around the world. Entrepreneurs and small businesses need more resources, more tools and more power.
On the second event day, Sophia Velastegui, Chief Technology Officer AI at Microsoft, compared the development of AI to the invention of the Internet and the printing press. She believes that it is all the more important that ethical values, such as a sense of responsibility, commitment, innovative thinking, and credibility, are taken into account in the development of AI. "We're talking about a form of intelligence. For the first time, we're endowing computers with the capability that further augments our capabilities, such as the ability to see, to hear, and to understand."
After lunch, Jochen Sengpiehl, Chief Marketing Officer at Volkswagen Passenger Cars, talked about his relationship with Elon Musk, what an automotive group can learn from the software industry, and VW's plan to be the market leader in e-mobility. "We are on the way to zero emissions for all," said Sengpiehl.
Mark Ferrentino, Chief Strategy Officer at YEXT, called for brands to close the gap between brand experience and customer web experience.
Polestar CEO Thomas Ingenlath urged the automotive industry to put all its energy into e-mobility and embark on the journey toward climate neutrality.
Lots of streaming, talking, networking, and even exercising
Parallel to the presentations and speeches given in three studios, practical knowledge was shared in the workshop rooms. The chats were lively, exhibitors and visitors interacted more closely on the showfloors. The Discovery Graph let users network directly with each other. On the first day of the expo alone, more than 60,000 messages were posted via the platform!
One of many cherries on the cake: in the Virtual Café, visitors exercised with Rebecca, Franzi, Laura and Nils, relaxed their neck muscles together at their desks, and were in (yoga) flow.
An extra special success story: MAD//Fest organized an event-in-event within DMEXCO @home and provided food for thought with 3-minute-long innovation snippets.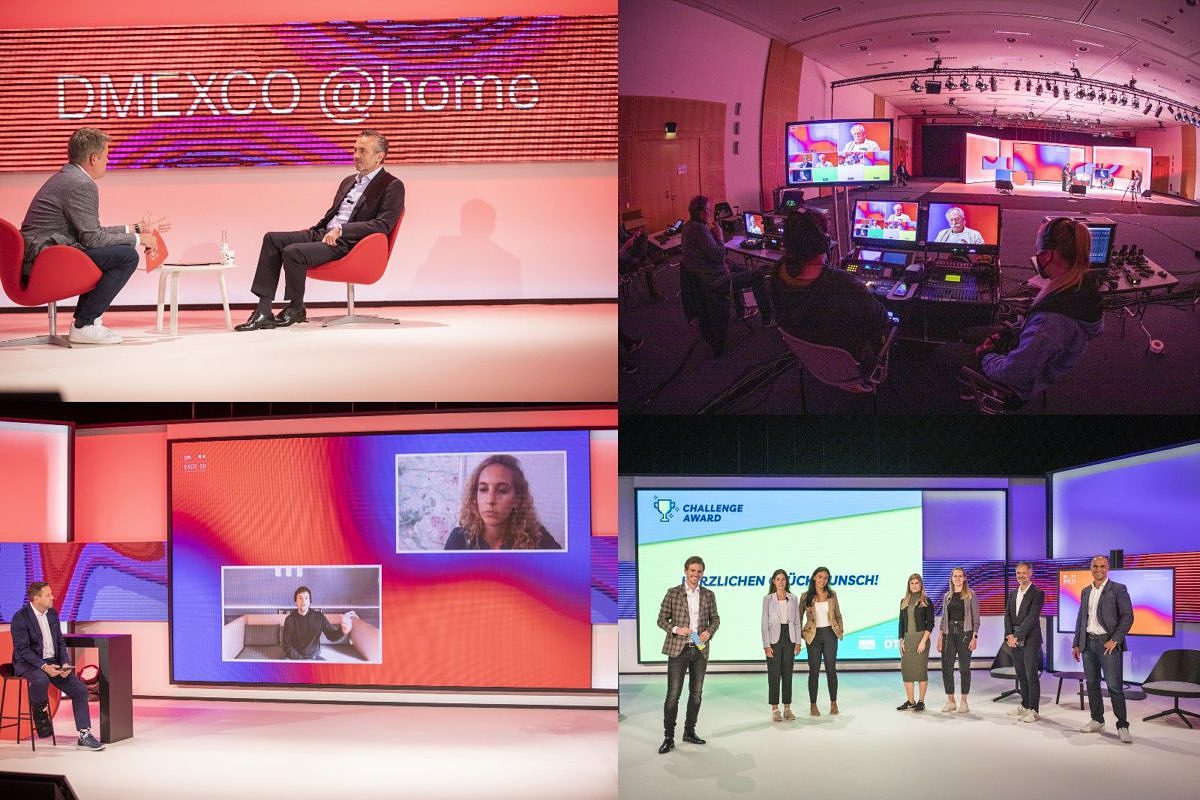 The bottom line: innovation takes courage
DMEXCO @home celebrated a successful premiere and set a benchmark for future hybrid events. Not everything was perfect. No surprise there. A platform that would usually take several years to develop was up and running in three months. But when we were faced with the decision of either canceling the expo or going completely digital, our choice was immediately clear.
Our warmest thanks to everyone who invited DMEXCO @home into their homes and helped create an exciting, interesting, unique and unforgettable DMEXCO together – see you all next year!