Influencer marketing trends of 2023
Smash today, cringe tomorrow. We spoke to Max Höwedes from the social media agency Social Match about the influencer marketing trends of 2023. Read on to stay ahead of the competition by leveraging valuable multipliers.
Influencer Marketing: With these Social Media Trends to the Love Brand in 2023
As a new business consultant and social media specialist, Max Höwedes works at Social Match on social media strategies for brands so that their communication hits the nerve of the target groups and, in the best case, becomes a love brand on social media. In "Social Talk" he talks monthly as a moderator with many experts from different perspectives about the latest social media trends, with a particular focus on GenZ and Millennials.
We asked him what we need to have on our radar for influencer marketing in 2023.
Max, what are the key influencer marketing trends of 2023 in your opinion?
Max Höwedes: When we buy something in our globalized consumer world, regardless of whether it's in store, on the Internet, or in response to an influencer's call to action, we make a conscious decision for or against the product and also for or against certain values. Our decision is based on criteria connected to our attitudes and in turn the attitudes of the company we're buying from. These days, consumers are always looking for their why, so they are questioning both their consumer behavior and the brand that's behind the product. That's definitely an enormously important trend.
In the future, it will therefore be more important than ever to ensure that all marketing activities give consumers their why, and to use authentic storytelling along with key messages and corporate communications to convince them to buy.
In the social media universe, the following exciting trends are being observed in 2023: the TikTok platform is stealing Google's crown and becoming an increasingly popular search engine among Generation Z; data analytics for influencers are becoming more precise, but aren't yet providing maximum transparency; brands that lack strong community building & management will lose the connection with their target group in 2023; and a rise in in-app shopping on the major social media platforms is further boosting the market.
What are you especially looking forward to in 2023?
Max Höwedes: In 2023, it will be essential for brands to address new trending topics in the social media universe if they want to hold on to their community. In this context, it is our mission to work together with our clients to formulate strategies and concepts so that they become love brands that have the courage to be first movers across various trending topics. We're looking forward to the fascinating developments of Web 3.0 because it will become normal for companies to use avatars in the future to represent their brand.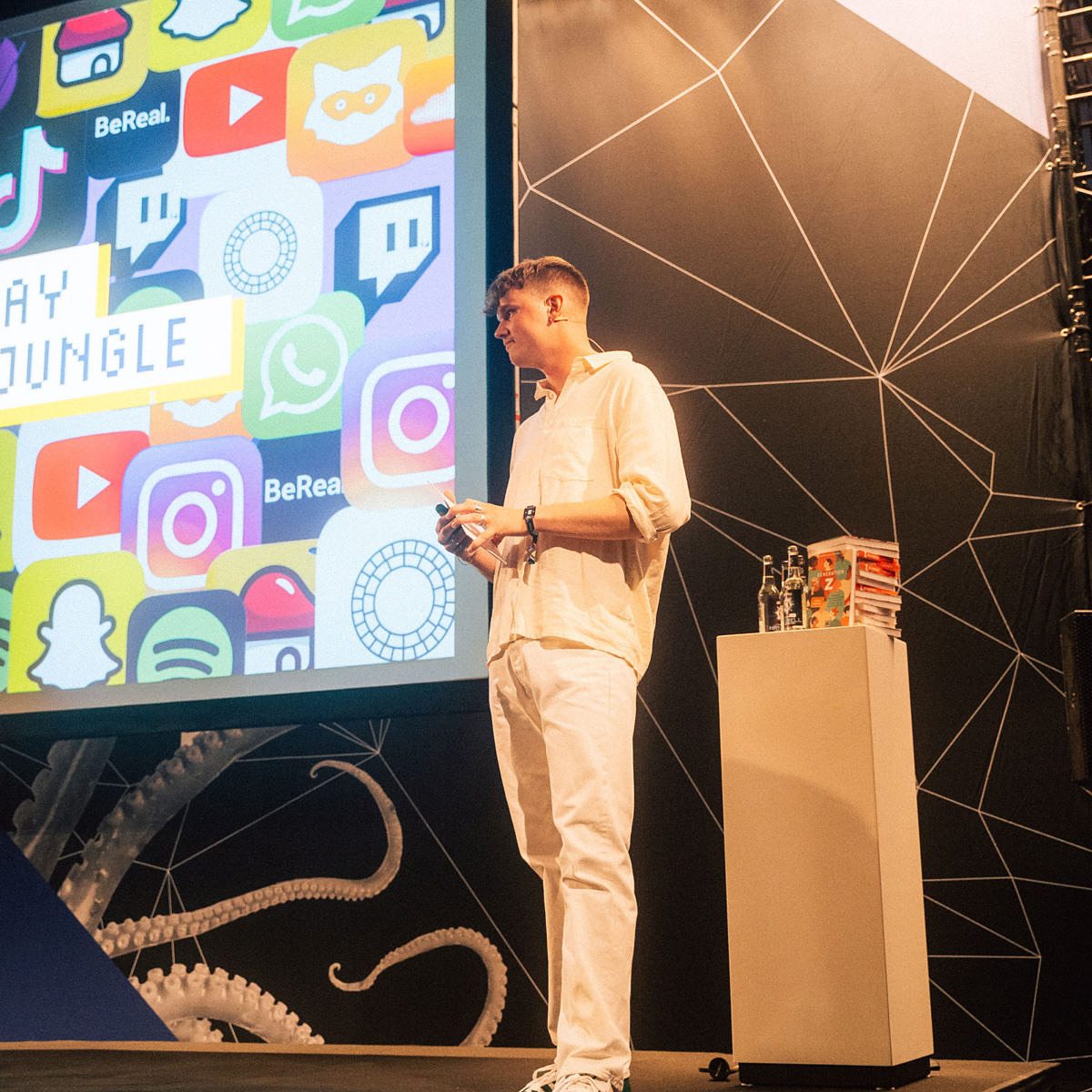 From a brand management perspective, it will be important for companies to strategically protect their brand value in order to preserve their brand image.
Future NFT marketplaces on social channels such as Instagram will offer additional scope for potential co-creations together with creators.
Last but not least, we're looking forward to taking a clear stance on social issues together with our clients and taking the initiative in 2023. That is the only way to communicate with the target group on a level playing field so that brands can regain the trust and confidence they have lost. Brands that do not include social issues such as diversity, inclusion, and sustainability in their influencer campaigns in 2023 will lose their connection with the younger generation.
How has business changed for you in recent years?
Max Höwedes: The shift in media consumption intentions of the younger generation away from linear TV formats and toward the various social media platforms is the reason why brands are increasing their ad spend in social media and influencer marketing. The individual platforms keep on evolving and often have to reinvent themselves to integrate the market's wide-ranging trends and stay relevant.
For example, Instagram restructured itself in 2022 to focus more strongly on entertainment in a 9:16 format. The growth of the creator economy in recent years has also had a significant impact on the industry because influencers' own creator brands have now become serious competition for companies.
As a result, collaboration with influencers has changed considerably compared to previous years because simple product placements are no longer being received as well by the target group, meaning that attention needs to be directed at communicating on a level playing field in the form of powerful storytelling.
Credible and established influencers stopped randomly advertising products a long time ago, and more and more marketers are also abandoning mere one-shot performance campaigns.
Sustainable, authentic storytelling is what it's all about, and this approach comes with a long list of questions: What is my story? Can everyone relate to it? Is my communication credible? What is the purpose?
What are the biggest challenges and difficulties in your work right now?

Max Höwedes: Even though the entire influencer marketing field is progressing and becoming more professionalized, it still has its weak points, and those need to be resolved. Here, I'm talking mainly about transparency, which is of maximum relevance to the brands, agencies, and creators involved. For example, transparently disclosing influencer pricing is essential for both brands and influencers in order to strengthen the marketing discipline on the market. That's why it's important to collect as much data as possible, primarily in order to deliver transparent results to brands in the categories of data and content. However, in light of the numerous technical developments on the platforms, building the right tools for that remains a challenge.
Max, thanks very much for the chat.
At #DMEXCO, Social Match hosted a whole range of sessions and talks. If you want to hear from Rezo about how to do influencer marketing right and much more, you can catch up on the presentations on demand here: