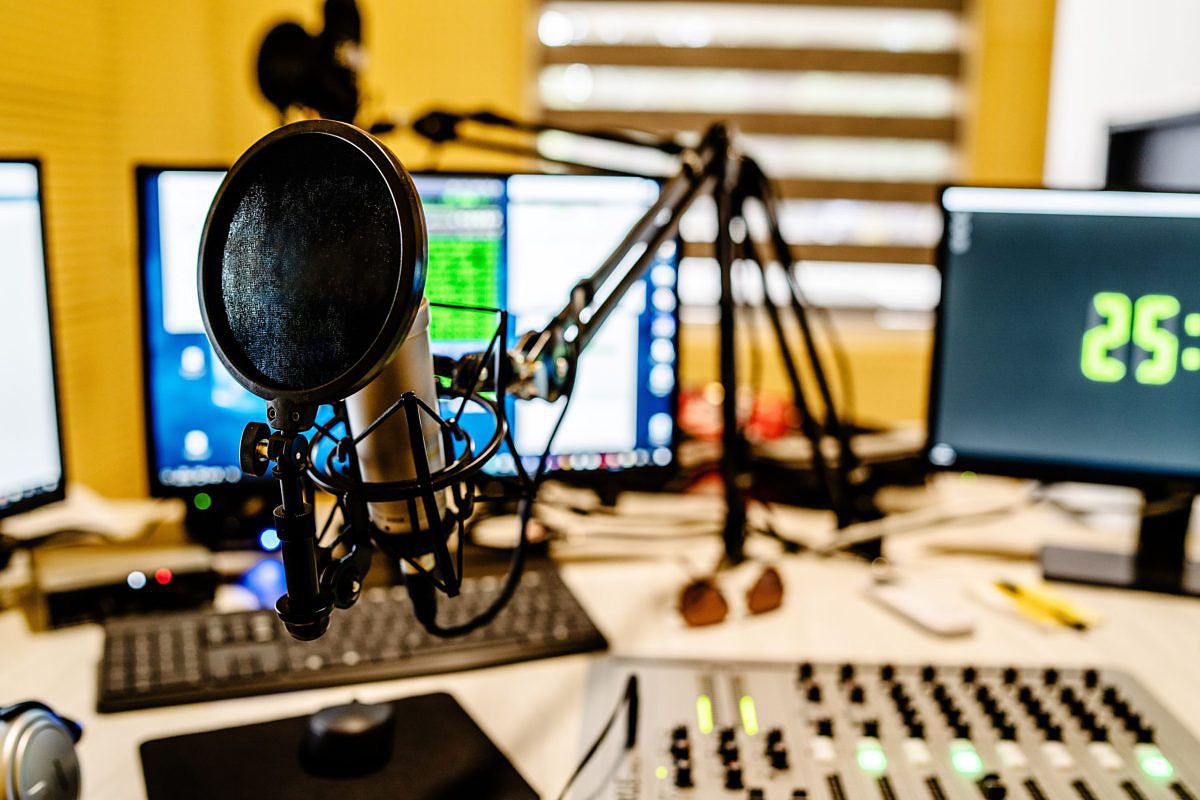 Radio advertising: a strong reach and strong relevance equal a strong brand
The digital transformation is making radio stronger. Frank Bachér, Director of Digital Media at the Hamburg-based audio marketing firm RMS since 2016, is convinced of that. We asked him about how much demand there is for traditional radio advertising and how popular advertising measures in online audio formats are.
"Like no other medium, radio has managed to leverage the digital transformation to strengthen its own relevance in the media mix. Online audio and traditional radio advertising are complementing each other to form a multichannel medium that works well both on car radios as well as on smartphones, smart speakers, and smart home devices. For some time now, it has no longer made a difference to users which channel they consume their audio content on, and companies are advertising using convergent audio campaigns to capitalize on every touchpoint.
This year, radio is demonstrating its strengths over other media forms, especially against the backdrop of the coronavirus pandemic: trust, closeness to listeners, reach, flexibility, and maximum implementation speed for advertising clients.
What's more, it has a proven impact on sales, which is particularly significant this year in order to make up for losses incurred during the lockdown. When you combine the quick and wide reach of traditional radio with the innovations of digital audio offerings, you get something exceptionally effective.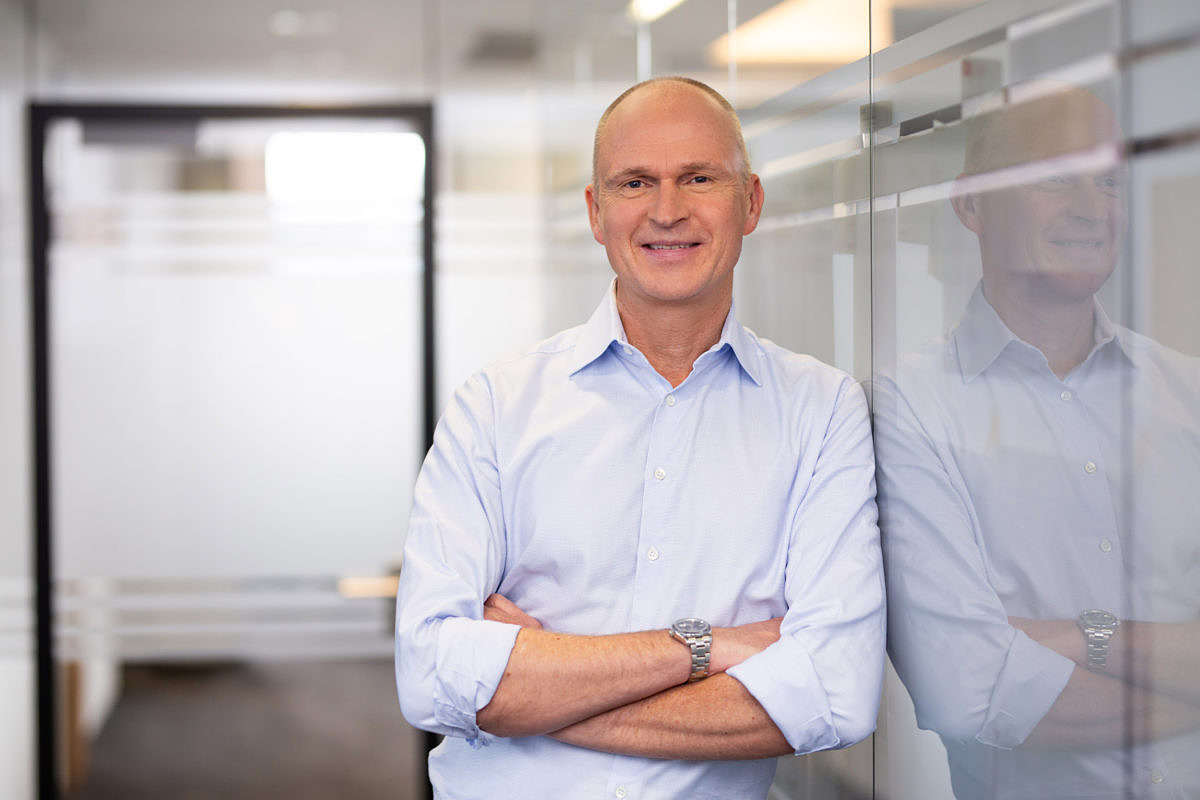 Alongside the reach-driven campaigns in mass media, such as on FM radio, the complementary digital channels are playing an ever-growing role. In data-driven campaigns, the digital touchpoints also ensure greater effectiveness. Thanks to our convergent marketing approach, we can satisfy the demand for both channels at all times in a market-aligned way."
Tips on audio and radio advertising in our guide
In our free radio advertising guide, Frank Bachér reveals the following and more:
What characterizes a good commercial.

How to make an advertising campaign effective.

What trends are currently dominating the audio advertising market.

How to measure the success of audio and radio advertising campaigns.

How smart speaker advertising is developing right now.
8 good reasons why it's worth advertising on the radio
#1 Immense reach
Radio reaches millions of people every day and it is the medium with the biggest mass audience. Whether to briefly promote a product or service or to reach medium- and long-term KPIs, the right radio campaign will help you achieve your goal.
#2 Digitalization is breathing new life into radio
The possibilities offered by digitalization do not pose a threat to the reach enjoyed by radio in the way that print media, for example, is suffering. Quite the contrary: additional distribution and reception channels, such as DAB+, online audio, aggregators, and smart TV apps, are propelling the reach of radio commercials to new heights. Traditional radio offerings are being enhanced with web-only offerings, podcasts, and streaming services to appeal to a more diverse audio market, thereby generating wider acceptance and reach.
#3 Radio is trusted
For many of us, radio is a constant presence in our everyday lives. It's our alarm in the morning, our companion in the shower, at breakfast or in the car on the way to work, it is background noise in the office, motivation during a workout, and a way to wind down in the evening while preparing dinner. The emotional connection that listeners have with the radio is greater than with any other medium. Among other things, regionality and a feeling of closeness are why radio is perceived by listeners as being highly trustworthy.
62%
of listeners trust information that is communicated on the radio.
52%
trust information in print media.
35%
only trust TV as a source of information.
This high level of trust is obviously ideal when it comes to advertisers getting their messages across. In our free radio advertising guide, you'll learn how to create convincing commercials and send your advertising messages over the airways so that they reach precisely the right listeners.
#4 Im Radio schaffst du die perfekte Umgebung
Radio hat nicht die Möglichkeit, mit visuellen Reizen zu locken. Ein Nachteil, um Produkte zu präsentieren und Werbebotschaften zu platzieren? Beileibe nicht! Audio ermöglicht es, wie kein anderer Kanal, die Assoziationsfähigkeit der Rezipienten anzuregen. Du kannst die Hörer mit deinem Audiospot mit einem Fingerschnippen nach Belieben in jedes Setting, in jede Situation, in jede Welt katapultieren.
Töne erwecken die Imaginationskraft, regen die Fantasie beim Hörer an. In der Regel verbindet er die akustischen Informationen mit positiven Assoziationen, er visualisiert selbst bekannte und ihm individuell vertraute Bilder zum Gehörten. Das positive Gefühl beim Rezipienten liefert der Radiospot also meist ohne weitere Anstrengung frei Haus. Die perfekte Markeninszenierung ist möglich allein mit den passenden Stimmen, adäquater klanglicher Untermalung und natürlich der passenden Story als Grundlage. In Form eines TV-Spots oder einer sonstigen Videoproduktion aufwendig und kostenintensiv – als Radiospot schnell realisierbar und erschwinglich!
#5 Immer live, wenn es für dich passt
Da Radio rund um die Uhr sendet und verschiedene Sender sich an verschiedene Hörergruppen, also spezifische Zielgruppen, richten, kannst du über Zielgruppenorientierung und Zeitschiene frei bestimmen – steuere deine Botschaft nach situativen Nutzungssituationen aus. Die Targeting-Möglichkeiten sind zielsicher und flexibel gleichermaßen. Beispiele dafür sind:
Kombi-Splitting: Aussteuerung nach einem festgelegten Termin, z. B. Ferienbeginn in verschiedenen Bundesländern.
Wetter-Targeting: Ausstrahlung eines bestimmten Spots je nach aktueller Wetterlage in einer Region.
#6 Radio ist ressourcenschonend und rentabel
Im Vergleich der Kosten, die zum Erreichen der Zielgruppe aufgewendet werden müssen, stellt das Radio andere Medien in den Schatten. Die Kombination aus großer Reichweite, hoher Zielgruppenorientierung, geringen Targeting-Aufwendungen und vergleichsweise niedrigen Produktionskosten überzeugt.
#7 Wegbegleitend: Radio greift in jeder Phase
Vom Erstkontakt über den Aufbau einer Brand Awareness und den Aufbau von Sympathie und positivem Markenimage bis zum letztlichen POS, dem Beeinflussen der Kaufentscheidung im Autoradio auf dem Weg zum Shopping Center oder zum Online-Kauf zu Hause: Das Radio erreicht die Zielgruppe in jeder Phase der Customer Journey. Deine Botschaft und deine Marke bleiben so im Gedächtnis und in der Wahrnehmung deiner Zielpersonen präsent.
#8 Audio und Radio stärken deine Marke
Radio beeinflusst andere Mediengattungen: Videos und TV-Werbung entwickeln sich in die Richtung, dass sie auch allein übers Gehör rezipiert werden. Das Smartphone und der Konsum audiovisueller Inhalte unterwegs machen diese Entwicklung notwendig. Auch Sprachsteuerungen und Smart Speaker verändern die Art und Weise sowie die Rolle von Audio-Inhalten im Marketing Mix.
Infolgedessen wird es für Brands sowohl im B2B als vor allem auch im B2C immer wichtiger, eine Audio Identity zu entwickeln. Was diese umfasst und wie du eine eigene Audio Identity kreieren kannst, wenn du Audio- und Radiowerbung schalten möchtest, erfährst du in unserem kostenfreien Leitfaden Radiowerbung.