Guide to radio advertising – on the same wavelength as your target group
Radio is not afraid of digitalization; in fact, new audio formats are continually boosting the relevance of radio in the marketing media mix. Together with Frank Bachér from RMS, we show you how audio and radio advertising work.
Radio advertising: a strong reach and strong relevance equal a strong brand
The digital transformation is making radio stronger. Frank Bachér, Director of Digital Media at the Hamburg-based audio marketing firm RMS since 2016, is convinced of that. We asked him about how much demand there is for traditional radio advertising and how popular advertising measures in online audio formats are.
"Like no other medium, radio has managed to leverage the digital transformation to strengthen its own relevance in the media mix. Online audio and traditional radio advertising are complementing each other to form a multichannel medium that works well both on car radios as well as on smartphones, smart speakers, and smart home devices. For some time now, it has no longer made a difference to users which channel they consume their audio content on, and companies are advertising using convergent audio campaigns to capitalize on every touchpoint.
This year, radio is demonstrating its strengths over other media forms, especially against the backdrop of the coronavirus pandemic: trust, closeness to listeners, reach, flexibility, and maximum implementation speed for advertising clients.
What's more, it has a proven impact on sales, which is particularly significant this year in order to make up for losses incurred during the lockdown. When you combine the quick and wide reach of traditional radio with the innovations of digital audio offerings, you get something exceptionally effective.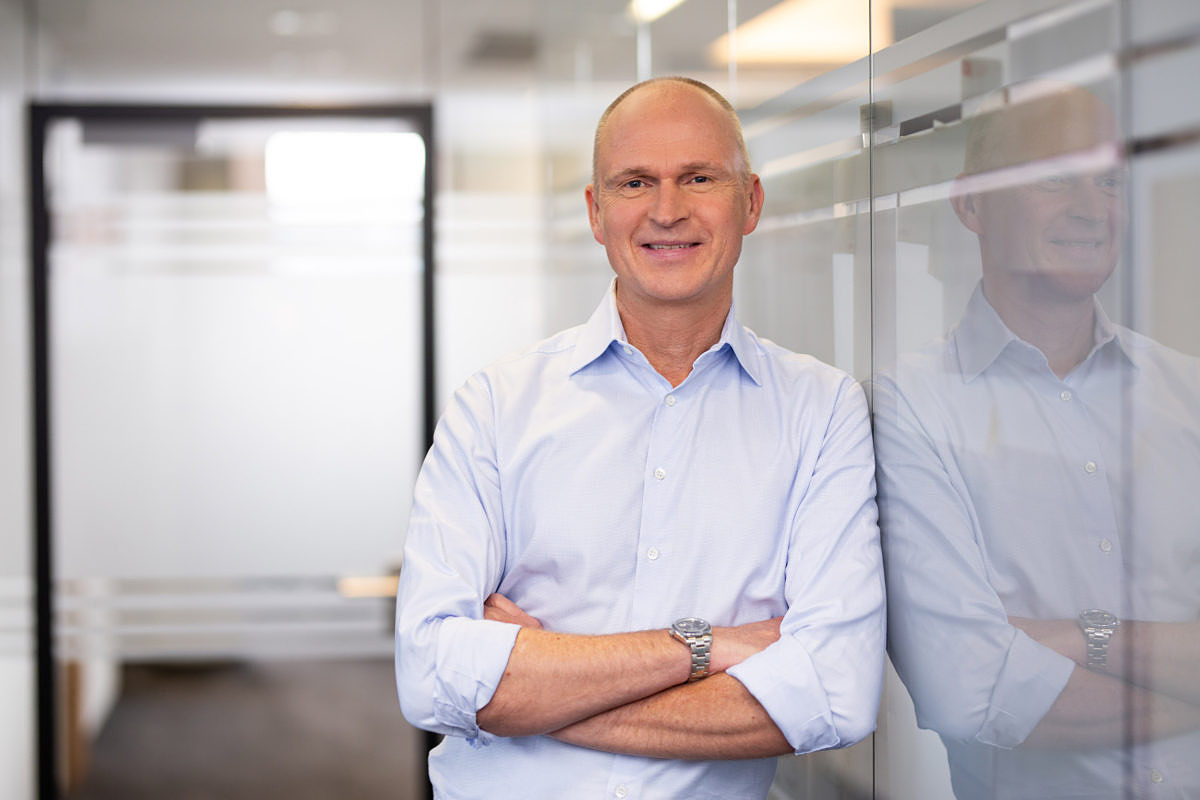 Alongside the reach-driven campaigns in mass media, such as on FM radio, the complementary digital channels are playing an ever-growing role. In data-driven campaigns, the digital touchpoints also ensure greater effectiveness. Thanks to our convergent marketing approach, we can satisfy the demand for both channels at all times in a market-aligned way."
Tips on audio and radio advertising in our guide
In our free radio advertising guide, Frank Bachér reveals the following and more:
What characterizes a good commercial.

How to make an advertising campaign effective.

What trends are currently dominating the audio advertising market.

How to measure the success of audio and radio advertising campaigns.

How smart speaker advertising is developing right now.
8 good reasons why it's worth advertising on the radio
#1 Immense reach
Radio reaches millions of people every day and it is the medium with the biggest mass audience. Whether to briefly promote a product or service or to reach medium- and long-term KPIs, the right radio campaign will help you achieve your goal.
#2 Digitalization is breathing new life into radio
The possibilities offered by digitalization do not pose a threat to the reach enjoyed by radio in the way that print media, for example, is suffering. Quite the contrary: additional distribution and reception channels, such as DAB+, online audio, aggregators, and smart TV apps, are propelling the reach of radio commercials to new heights. Traditional radio offerings are being enhanced with web-only offerings, podcasts, and streaming services to appeal to a more diverse audio market, thereby generating wider acceptance and reach.
#3 Radio is trusted
For many of us, radio is a constant presence in our everyday lives. It's our alarm in the morning, our companion in the shower, at breakfast or in the car on the way to work, it is background noise in the office, motivation during a workout, and a way to wind down in the evening while preparing dinner. The emotional connection that listeners have with the radio is greater than with any other medium. Among other things, regionality and a feeling of closeness are why radio is perceived by listeners as being highly trustworthy.
62%
of listeners trust information that is communicated on the radio.
52%
trust information in print media.
35%
only trust TV as a source of information.
This high level of trust is obviously ideal when it comes to advertisers getting their messages across. In our free radio advertising guide, you'll learn how to create convincing commercials and send your advertising messages over the airways so that they reach precisely the right listeners.
#4 You can conjure up the perfect ambience on the radio
You can't draw listeners in using visual stimuli on the radio. Does that put you at a disadvantage for presenting your products and conveying your advertising messages? Far from it! Audio enables you to evoke associations among your audience like no other channel can. Your audio commercial can transport listeners to any setting, situation, or world you want at the snap of your fingers.
Sounds arouse the imagination and fantasy of listeners. They generally have positive associations with acoustic information and visualize familiar and personal images to what they hear. As a result, radio commercials give recipients a positive feeling without having to do much in the majority of cases. You can set the optimal scene for your brand just by using the right voices, appropriate background sound effects, and of course having a fitting story as a basis. Whereas a TV commercial or other video production is time-consuming and costly, a radio commercial is affordable and quick to pull off!
#5 On the air whenever it suits you
Since radio is broadcast around the clock and different stations appeal to different listener groups, i.e. specific target groups, you can define your target group focus and timeline however you like – send out your message according to situational contexts. The targeting possibilities are both precise and flexible at the same time. Here are some examples:
Combined splitting: Ads are broadcast on a specific date, e.g. start of school breaks in different locations.

Weather targeting: A certain commercial is played depending on the current weather in a region.
#6 Radio is resource-friendly and cost-effective
When you compare the costs of reaching the relevant target group, radio outdoes other media due to its combination of a wide reach, strong target group focus, low targeting expenditure, and relatively low production costs.
#7 Accompanying the entire journey: radio has an impact in every phase
From the initial point of contact to building brand awareness, brand appeal and a positive brand image, right up to the final POS and influencing the purchasing decision in the car radio on the way to the shopping mall or when browsing online at home: radio reaches the relevant target group in every phase of the customer journey. Consequently, your message and brand remain etched in the minds and senses of your target persons.
#8 Audio and radio strengthen your brand
Radio is influencing other media forms, in that videos and TV commercials are also increasingly becoming exclusively audio-based. Smartphones and the consumption of audiovisual content on the go have made this shift necessary. Voice control devices and smart speakers are changing the form and role of audio content in the marketing mix.
It is therefore becoming all the more important for brands both in B2B and also – if not especially – in B2C to develop an audio identity. Read our free radio advertising guide to find out what that entails and how you can create your own audio identity when implementing audio and radio advertising.