The dos and don'ts for your content automation strategy
As so often, content automation involves a lot of opportunities and pitfalls. Here, too, the correct dosage and targeted, well-prepared use are important.
Whether in blogs, social media or email campaigns, content is playing an increasingly important role in marketing. And, with it, consumer standards are also rising. Contents should be tailored as much as possible to the needs of the individual and offer them solutions for their problems. If this is not the case, then content is not king, but unnecessary and unusable for the reader. For marketeers, higher standards result in an increasing amount of work. A lot of research, analysis and evaluation is required to create personalized content. After all, only those who are familiar with their readers and their needs can help them to resolve conflicts. And, even then, the content is still a long way from being created. Usually, a lot of resources will have been used up and precious time will have passed before unique, suitable content has been created.
Automation saves resources
In order to be at the forefront of customer centricity with their own content, more and more marketing teams are making use of artificial intelligence. Automated content strategies support both communication with customers and creation of content for the customers. DMEXCO exhibitor retresco, for example, offers content automation with Natural Language Processing and thus optimizes customer communication for its users.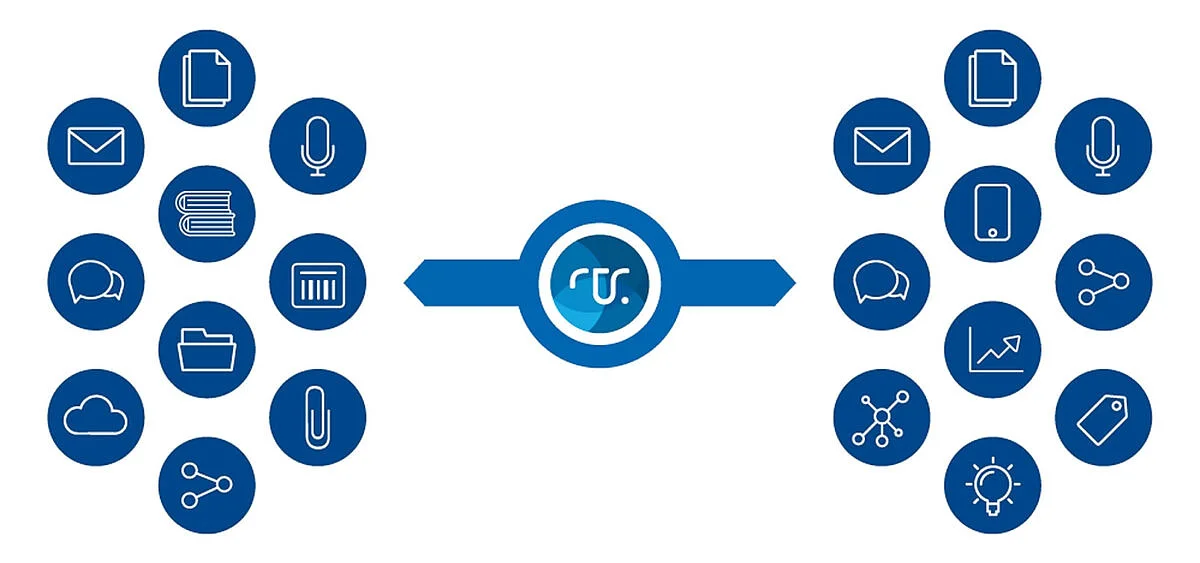 The advantages of marketing automation strategies at a glance:
Time saving and thus an optimization of productivity

Improved customer satisfaction

Increasing marketing ROI

Customer acquisition and improved quality of leads

Improved performance measurement



It's not that simple
Of course the use of AI in marketing brings a number of advantages and if one industry believes in the future of automation, it's the digital marketing industry. Nevertheless, in 2019, almost 400 years after the development of the world's first calculating machine, the question arises as to how much one can trust in the capabilities of AI. And how great is the social acceptance of automated communication and technical contributions produced by robots today?
According to Adobe, only 15 percent of all companies were using AI in their daily business by 2018. Are there really technical hurdles that still need to be overcome, or is there a fear and a lack of trust in the technology behind them?
According to Cloudbridge's Marketing Automation Report 2019, the lack of quality of data collected and the lack of expertise within the team are the biggest hurdles to deploying automated content strategies.
After all, the use of machines also requires human help. Data-driven marketing requires trained personnel, who can handle tools and statistics on the one hand, and who have a feel for the framework within which their own target groups accept automated processes on the other.
The challenges at a glance:
Insufficient data quality

Lack of social acceptance of automated communication processes

Lack of know-how for the use of technical possibilities

Lack of resources for content marketing (tools, software)

Restrictions imposed by the GDPR
The bottom line
The fact is that automation is on the advance. In 2018, there were already 1,652 AI start-ups and private companies worldwide, which were financed with more than 12.24 billion US dollars. There are also more and more providers in the marketing business, who offer automated solutions and support companies in the introduction of new content strategies. The use of AI-based technologies is not yet an everyday business, nor is there a lack of know-how and acceptance. With increasing competencies and constantly evolving technology, it is only a matter of time before data-driven and automated strategies are firmly anchored in marketing.
Together with DMEXCO exhibitor retresco, we have developed a guide that shows you what to look out for when using AI in marketing and how to strike a balance between credibility, acceptance and transparency. You can download the guide "The dos and don'ts of a successful content automation strategy" free of charge here.