Women's Day: impactful initiatives, people, & ideas
To celebrate International Women's Day and all the fascinating and inspiring women in the digital industry, we have selected 9 initiatives and female leaders who you should get to know closer.
Shining a spotlight on women in the digital industry
It's not easy as a man. And by that, I'm not criticizing feminism whatsoever. Quite the opposite, in fact: I mean that it's not easy for me as a man to make a meaningful contribution to International Women's Day. As a man, I should really be letting women take the stage and listening to them. But what better way to show you're committed to a cause than through action? That's why I felt the need to mark the occasion by personally contributing something and using my position to highlight some women, ideas, and initiatives that have made a real impression on me.
#HeForShe: my contribution to Women's Day as a man
You'd be well within your rights to question why I'm writing my own piece on the topic instead of keeping my mouth shut. But I was inspired by a program initiated by UN Women called #HeForShe, which primarily aims to encourage people of all genders to stand in solidarity with marginalized women. The idea behind it is to act as an ally and help women break down structural barriers and gain access to male-dominated areas.
WOW Dinner: a heartfelt impact for DMEXCO
The WOW Dinner is definitely worthy of a mention in this context. The network may not be one of the big ones, but that doesn't mean anything – even the smaller but just as active and passionate initiatives that put their heart into what they do can have just as much of an impact.
The WOW Dinner seeks to promote, bring together, and support women in the tech industry. Over the years, what started out as a networking event based in the Netherlands has evolved into a small yet powerful organization with international offshoots. The women behind the WOW Dinner have been supporting DMEXCO for many years, so I wanted to finally give back to them by mentioning them here. Click here to connect with the initiative and its founder Isabel van der Kolk.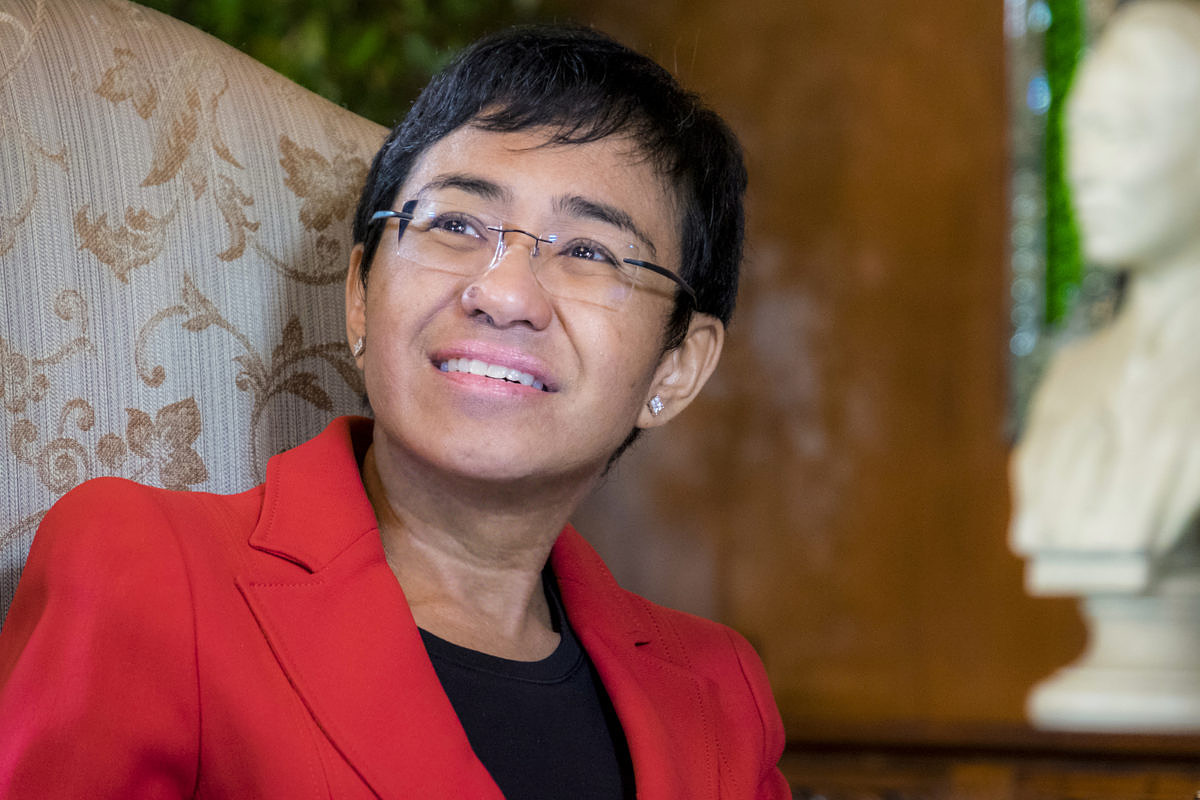 Maria Ressa: a big campaigner for press freedom
I first encountered the journalist Maria Ressa at DMEXCO 2020. The Filipina journalist spoke on the digital DMEXCO stage about the future of journalism, particularly its opportunities and risks. Before then, the former CNN correspondent had founded the news site Rappler in her home country and made a name for herself as an incorruptible and incredibly courageous reporter, something for which she was persecuted by the Philippine government and had multiple lawsuits filed against her. It took until January 2023 for her to be acquitted of allegations of tax evasion.
In 2021, Maria Ressa was awarded the Nobel Peace Prize for her work. With her calm voice and friendly but determined eyes, she has a flair for explaining highly complex and emotional topics in a way that is easy to understand. However, what impresses me most about this woman is her bravery to keep going even when things turn dangerous. Her fight for press freedom and freedom of expression is admirable.
Mission Female: the top-level network
Yet another network? What does this one do differently? Mission Female brings together a whole range of top-level, women managers. Esther Recktenwald (Accenture), Maria von Scheel-Plessen (Gucci), and Sibel Boner (BBC Global) are just some of the high-caliber decision-makers in the network.
Another interesting aspect of Mission Female is that its network is limited, although there were recently some spots still up for grabs. Digitalization, technology, media, finance, and law are its cross-industry specializations. According to founder Frederike Probert, Mission Female aims to put women in the executive chair.
Emilia Roig: brains, charm, and humor
Hardly any other woman has given me as much food for thought in recent years as Emilia Roig. As part of her work, the extremely intelligent scientist explores issues that are uncomfortable for us men to hear – by challenging societal conditions, exposing institutionalized power imbalances in everyday life, and framing discrimination and the lack of diversity in a wider economic and political context. I like how she manages to lead this highly charged discussion with charm and humor and is able to effortlessly rebut even the most complex counterargument.
It's best to check her out for yourself: for our DMEXCO Stories in 2022, we asked her how sexist the marketing industry is. In a video interview, she holds a mirror up to us – we can only listen and reflect on how right she is on so many levels.
Speakerinnen.org: female visibility on panels and at conferences
From my own experience, I know it's not always that easy to strike an equal balance between male and female speakers at a conference. Top-class female speakers are hard to come by, precisely because the structures are nowhere near as developed as they are for their male (usually white) counterparts. Or you end up drawing on your own network, which is often also dominated by men. As a result, people who don't meet the usual status quo tend to be excluded. That's why we put a lot of time and effort every year into curating our DMEXCO agenda in order to get as close as possible to our 50/50 goal. That's where Speakerinnen.org comes in, which currently gives 3,913 women (including those who are transgender) a platform for 11,773 topics. Anybody organizing a panel, conference, or similar event should make sure to bookmark Speakerinnen.org.
The initiative has just published a Women's Day special on the topic of medicine to draw attention to the fact that this sector is also massively overrepresented by men when it comes to public perception. Why not find out more?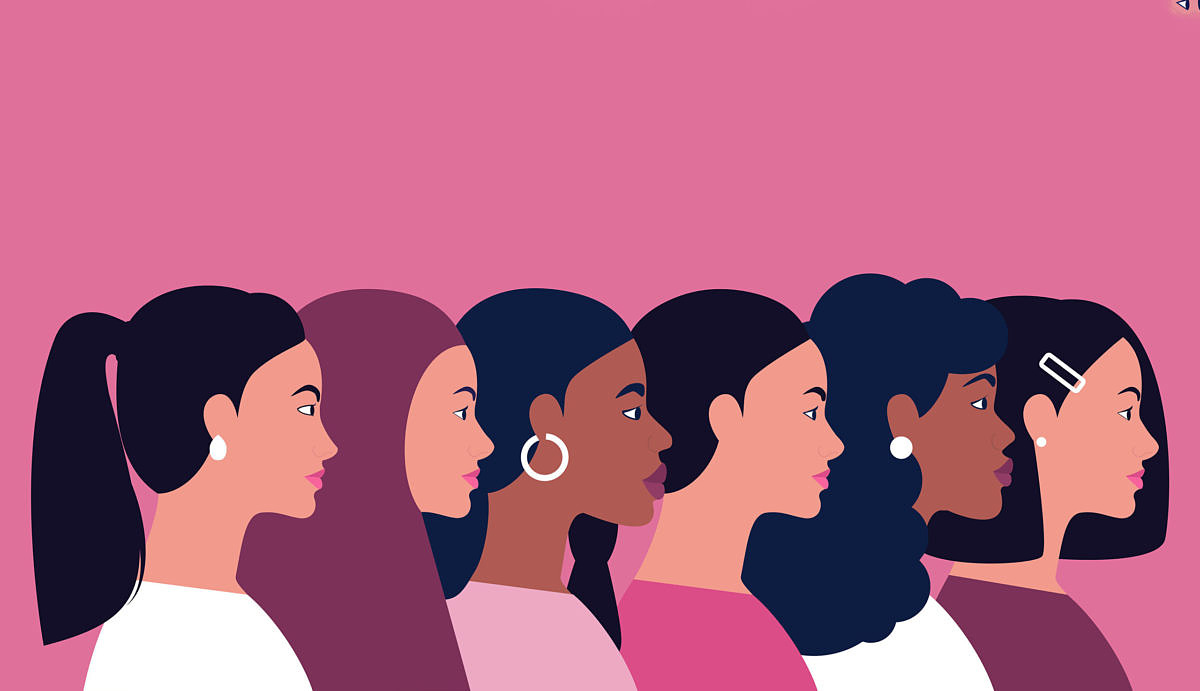 Ad Girls Club: the manifesto against sexism in the advertising industry
Lisa Eppel and Isabel Gabor launched the Ad Girls Club in 2020 after both being victims of sexism, making their experiences public, and receiving countless similar reports from other women in response. They realized that what happened to them was common practice. To break the cycle, they formed the Ad Girls Club – an action group against sexism in the advertising industry.
More than 60 agencies have now signed the Ad Girls Club manifesto and thereby pledged to take decisive steps against sexism. In the space of just two years, the two initiators have managed to get the advertising world to actively scrutinize itself and above all make actual changes.
Digital Female Leader Award: an emphasis on achievements
The Digital Female Leader Award, or #DFLA for short, was launched in 2018 by Global Digital Women headed by female entrepreneur and influencer Tijen Onaran – who, strictly speaking, deserves her own spot in this list, but I want to focus on the award itself because it celebrates women who are having an impact on aspects such as career, IT tech, lifestyle, fintech, and diversity across a wide range of industries.
For women to make an impression in these male-dominated areas, they're often expected to adapt and behave, dress, or speak like men. That's precisely where the DFLA stands out, since it emphasizes women's own achievements rather than them meeting certain criteria. Recent awardees include wom3n.DAO, a network that promotes women in the Web3 world and that we could have also dedicated a whole section to in this article.
My DMEXCO female colleagues: Koelnmesse's talented and hardworking women
If you enjoy reading our newsletter or often find yourself perusing the DMEXCO Stories, it's all thanks to the great work of my wonderful female colleagues who have been jointly involved in building DMEXCO's marketing department. It's why I'm all the more delighted that one of them will be stepping into my shoes and leading DMEXCO's communication activities starting this summer.
I'd like to take this opportunity to say a huge thank you to all my female colleagues. Without you, our work wouldn't be possible. Although you're only mentioned at the end of this text, I can't stress enough how important you are for DMEXCO and me personally – that obviously includes former female colleagues who are now working and making an impact elsewhere. You all rock!