Women at the BVDW: a four-year action plan – what's happened in that time?
"The imbalance is obvious, and we aim to counteract it. ..." The German Association for the Digital Economy had adopted its action plan to iron out that discrepancy in 2018. Four years later, we want to take a look back: What's happened?
"The imbalance is obvious, and we aim to counteract it. I'm so pleased about how members have widely embraced and supported this cause," said the then BVDW Vice President Frederike Probert in June 2018 about the disparity between men and women in the digital industry. The German Association for the Digital Economy had just adopted its action plan to iron out that discrepancy.
Four years later, we want to take a look back: What's happened? Have the measures taken had the desired impact? What are the takeaways from the past few years? And why exactly are diversification and feminization so important? We spoke to the current BVDW Vice President, Anke Herbener.
Four years ago, the BVDW adopted an action plan. What has changed since then?
Anke Herbener: In 2018, we consciously amended our articles of association with the goal of actively supporting women in the digital economy and giving them more visibility and a platform. Since then, we've successfully implemented further measures. For example, at least a third of advisors at BVDW events should now be women. In our branch, the proportion of specialist advisors who are women has even risen to two-thirds.
It is also important to us that we have at least one woman on the board of our organizational bodies. The more, the merrier, in fact!
The most important thing is that everyone demonstrates willingness and follows these "rules". Only that will facilitate ongoing change.
For that reason, when topics are defined, opinions formed, and discussions had at the BVDW, societal factors are taken into account, thereby achieving diversity. Not only does our association benefit from that, but we're also transforming the entire digital economy.
Why is it that the proportion of women – although on the rise – is still so low? And how can that be changed for the long term?
Anke Herbener: I really wish we'd made more progress in this respect! I've seen it myself that many women don't think they have what it takes for leadership positions and so unfortunately often don't actively apply for them. In contrast, many men just go for it and actively support each other when filling such positions.
Women need an equally strong network for supporting each other wherever possible, because established structures are often very male-oriented.
That's why it's men, first and foremost, who can have an influence, because they're the ones still filling the majority of supervisory boards and leadership positions – and therefore decide whether women have access to them.
A permanent cultural shift must also happen at companies in order to keep women in boardrooms and supervisory bodies. That's a continuous process.
Anke Herbener has been the CEO of TWT Digital Group and co-CEO of the parent company Greven Group since March 2021. She was previously the CEO of the MRM//McCANN Germany agency and member of the Management Board of McCANN Worldgroup. Prior to that, she founded the digital consulting agency Digital Changers in 2017 and is still its CEO to this day. Since 2019 Anke Herbener is a BVWD Vice President.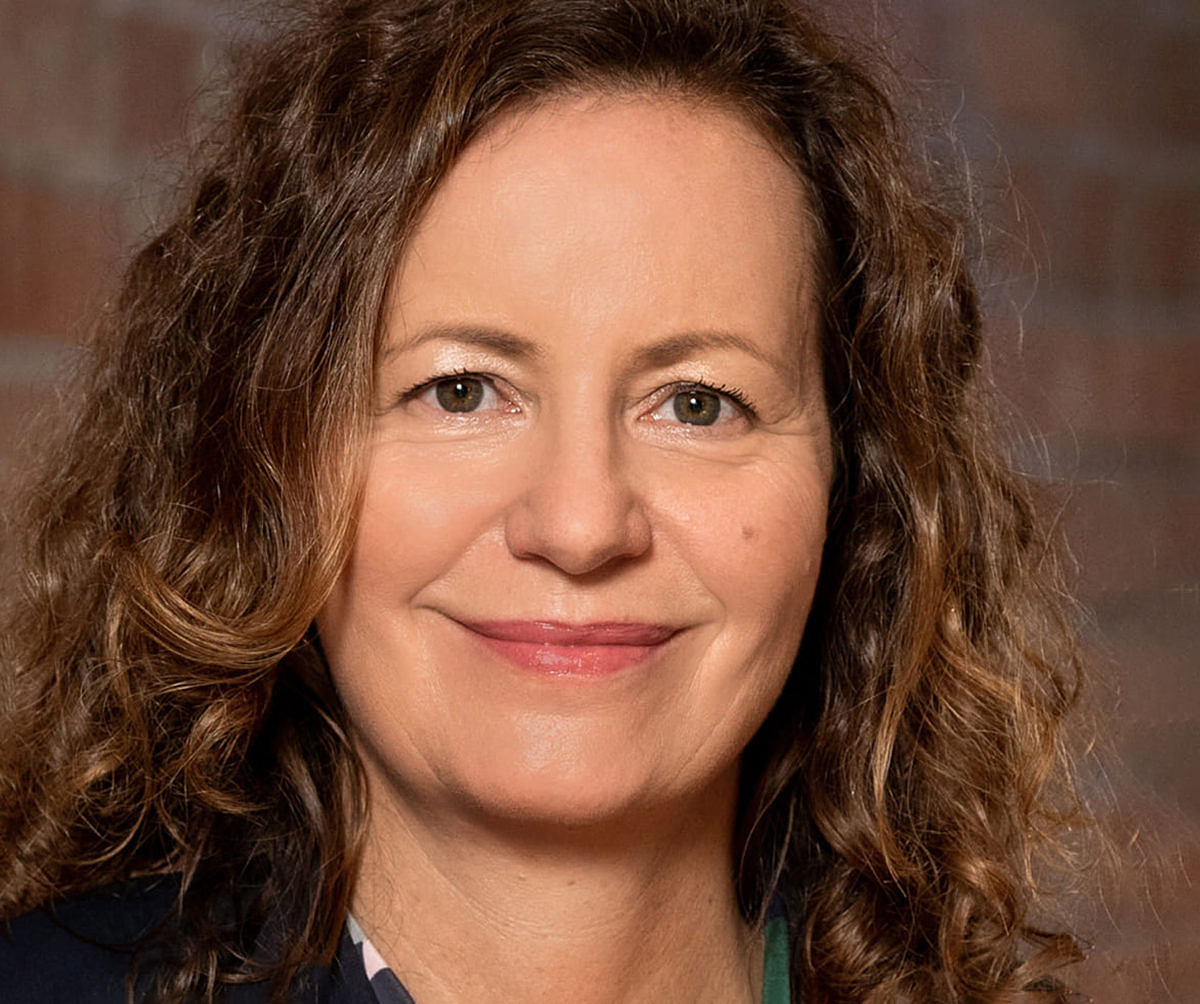 Aside from poorer pay and restricted access to top positions, what other obstacles do women in digital professions face?
Anke Herbener: In addition to the aspects already mentioned, there are still unfortunately fewer women in the digital industry who have a technical degree. And that's the case even though the tech scene, in particular, allows them to balance family and career. We ourselves almost have a 50% proportion of women in our agencies. Regardless of gender, politicians need to ensure that children are offered full-time childcare. There are also many successful models where women take on leadership positions on a part-time basis. Companies must fulfill their responsibility in that respect.
Spain has banned sexist marketing and is currently discussing "menstrual leave" benefits that give women time off during their periods. Is Spain ahead of Germany when it comes to promoting women, or are we pursuing the same goal from different angles?
Anke Herbener: First, I'd like to emphasize that the term "time off" is not the best choice of words in this context. I generally think it's positive that the topic is being made less of a taboo, and I'm intrigued to see how the Spanish government will proceed here in practice. However, experiences in other countries show that "vacation days" alone, without an accompanying dialogue, are not enough to destigmatize periods.
As for sexist marketing: sexist advertising has been banned in Spain since as early as 2004. What has been discussed and adopted this time is a ban on sexist advertising for children's toys. To that end, the Spanish umbrella association for toy manufacturers has committed to comply with regulations set out by the government on gender-specific toy advertising. In concrete terms, advertising for toys relating to things like cosmetics, housework, or beauty is not allowed to be directed at girls only, and toys characterized by power, physical activity, or technology are not allowed to be targeted at just boys. That's an important step toward dispelling stereotypes in gender marketing starting from a young age.
The action plan for promoting women was passed in 2018. Is there an update planned for this initiative?
Anke Herbener: Of course, this continues to be an important issue for the BVDW. It's why we launched "Digital Navi" last year, a mentor program for ambitious talent aspiring to leadership positions in the digital economy. We want to support them along that path and give them the right contacts and tools to ensure that boardrooms are filled quickly, more diversely, and obviously (also) by women.
At DMEXCO 2021, Annika-Sophie Butt (PIA Group), Stefanie Tannrath (Universal McCann), and Claudia Bayer (MEEDIA) discussed how to achieve greater gender equality in agencies. Watch it now in the DMEXCO community! It's free to register!