Voice search SEO: When a result is all that counts
Parallel to the rise of language assistants, voice search is becoming increasingly important, and this includes SEO.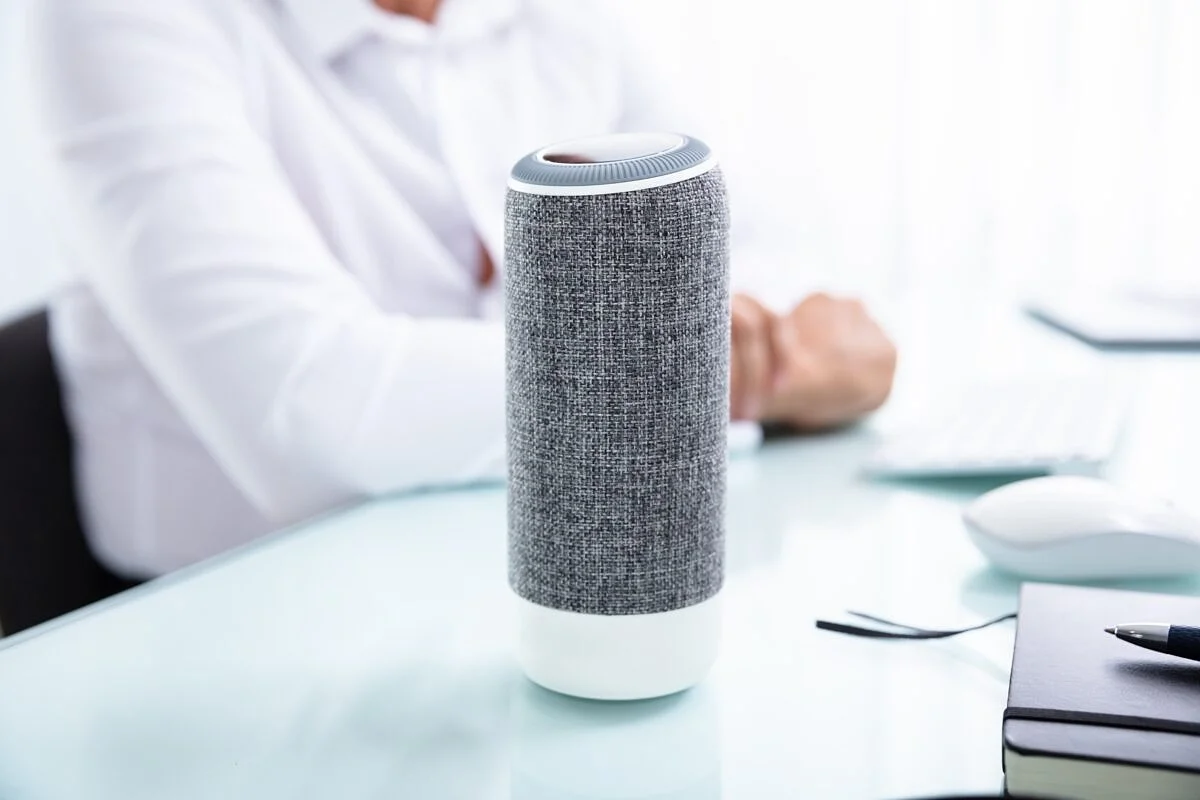 Search engine optimization currently has to cope with an entire array of new developments that are bringing massive change to the framework conditions. Along with visual search, this also includes voice search. It will undoubtedly account for an important share of the search volume in the future – even as other search methods such those using traditional text input remain their justification.
Why voice search is becoming more important
There are three main factors driving the development of voice search:
The trend toward zero-display devices – devices that lack a screen altogether – calls for alternative methods of control. Screens and keyboards for text input don't make sense for smart boxes or IoT devices in the smart home sector, either. Voice commands that can also be used to launch searches, on the other hand, are perfectly well-suited.
Voice inputs are faster than written text. For some time now, we have seen a trend towards voice messages, particularly among younger users – messages now supported by most messenger services. Because this behavior carries over to other applications, too, soon a certain user type will communicate with his or her smartphone via voice alone.
Intelligent language assistants are another door-opener for user conditioning in the direction of voice input. They have already become objects of prestige for leading smartphone and technology providers. And yet these assistants are still very early in their development and will not develop their true potential for another few years.
Which assistants offer voice search?
Alexa (Amazon)

Bixby (Samsung)

Cortana (Microsoft)

Google Assistant (Alphabet)

Siri (Apple)
What does voice search mean for search engine optimization?
Voice search will play a significant role in changing the way we search for information. The classic search via text input to a browser taught us to state our searches in as compressed a form as possible. Ideally, we can make do with a single word; sometimes it's a combination of keywords, and even less often a phrase or even a complete sentence. This traces back to the early days of search engines, when they worked best with a relevant keyword. Over time, though, the algorithms have evolved enormously. Today, they not only spit out lists of results but even answer simple questions.
Voice search accelerates this trend toward natural language even further, because we tend to use whole sentences when speaking search queries into a smartphone. What used to be "weather Berlin now" has now become "What will the weather in Berlin be like today?" And the answer the search engine returns is no longer a list of weather services but a concrete answer: "The sun is shining in Berlin today, and the temperature will reach 18 degrees Celsius." Even if the answers still come from a machine, voice search is much more like a human conversation. Still, we have to prepare our content accordingly: it has to deliver the answers users are looking for.
Nor is voice search SEO about landing entries on the first page of search results, because this page doesn't exist here at all. All that counts is first place, i.e. the best result for a search query. This is certainly still a future scenario, but this could be a decisive criterion for eCommerce very soon. Amazon may well be at the forefront of this scenario with its intelligent Echo speakers that permit spontaneous purchases via voice commands using the right Alexa skills.
Speaking of spontaneity: voice searches launched on a smartphone often have a local connection. We may be looking for a restaurant, gas station or hotel when traveling in a city away from home. So we expect results located immediately nearby, and in a short and precise form. Search engine optimizers must have to adapt to this, too.
The bottom line: Is the classic SEO now dead?
Absolutely not. The death of the SEO has often been predicted in the past, but what this really always meant was that search engine optimization had to adapt to major changes. It's going to be like this with the voice search, too. We still cannot predict its ultimate share of total search volume at all. But there are good reasons not to neglect classic SEO work. As an evaluation of 10,000 searches by users of Google Home found, among other things, three-quarters of all voice search results came from domains with a high level of authority – and that, after all, is a classic SEO task.