Smart packaging – the packaging of the future is already here
What makes packaging good? The answer is clear: added value. Many brands are currently delivering this with QR codes and other similar tools. But a new generation of smart packaging is already here: intelligent packaging.
Smart packaging – more than just a package
The ongoing use of technologies including QR codes and near field communication means that smart packaging is becoming increasingly relevant for brands. But what exactly is smart packaging? Generally speaking, the term refers to any technology that takes the use, benefits, and function of packaging to a new level. There are two different areas here in particular:
Active packaging

: Active packaging is designed to optimize product quality by interacting directly with the contents of the package – specifically by adding an active component. One popular application is to extend the product's shelf life. for example, PET bottles are often fitted with an oxygen absorber to maintain the high quality level of the beer, even if it is stored for longer periods.

Connected packaging

: In contrast to active packaging, connected packaging is focused on consumers. Products in connected packaging create direct added value by inviting consumers to interact – for example, by offering a QR code that smartphone users can scan to find out the precise farm that their food comes from, or by providing inspiring and entertaining content (recipe ideas, contests, etc.).
Another trend that is following on the heels of these two types of packaging is intelligent packaging. This packaging variant offers companies a diverse range of options for enabling consumers and products to interact with each other in a completely new way.
Intelligent packaging – opportunities and potential
Although intelligent packaging is only in its infancy, the trend promises huge potential for companies. This kind of smart packaging integrates added value primarily by expanding the options for communication between products and people. The packaging of the future will focus increasingly on detecting the condition of its contents and sharing that information with people or devices.
This means that intelligent packaging is of particular interest to the food industry.
If a package can keep consumers informed about the growth of microorganisms and notify them when the contents are reaching the end of their shelf life, this will simplify and improve the customer experience in the long term. Other potential scenarios include using a barcode to provide more precise instructions on cooking or reheating the food inside the package.
Another possible use for intelligent packaging is in the healthcare industry. Interactive digitalized packaging is already available that makes it easier for patients to take their medication correctly. German company August Faller Group has designed "Medical Prescription" – a smart packaging solution where the product itself reminds patients when it is time for them to take their pills.
Smart packaging – a question of technology
Intelligent packaging is not the only trend to make a significant impact on smart packaging; a lot has also changed in the area of connected packaging over recent years. Augmented reality (AR) is increasingly being used in product packaging, especially in the food industry. Companies are implementing AR gamification features into packaging to create exciting opportunities for shaping the interaction between consumers and products. The result is a thrilling experience that can be leveraged to build brand loyalty.
An example: If you love wine and crime fiction, you can download the "Living Wine Labels App" and scan the labels on bottles of 19 Crimes wines to bring them to life. Once you've downloaded the app, point your smartphone at a 19 Crimes label to hear the stories of notorious convicts.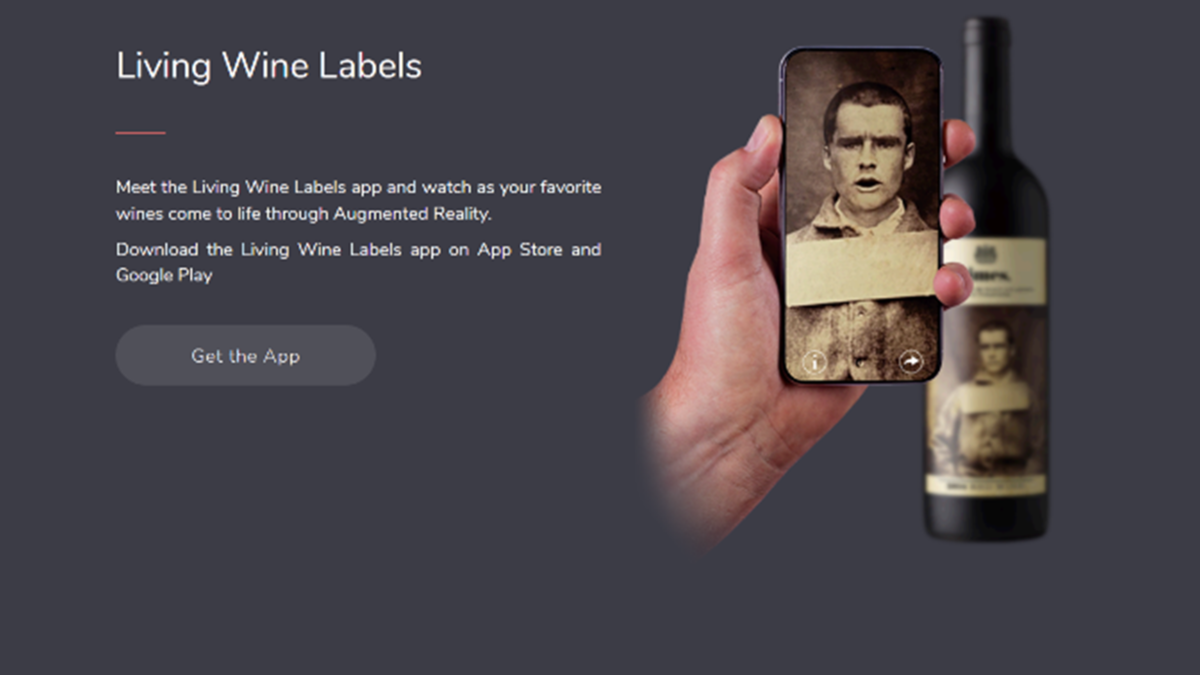 It is conceivable that in the future, we will be able to tailor the kind of experience that smart packaging can provide even more closely to both the relevant target group and individual customers. This will allow consumers to increasingly have personal experiences with these products.
If you want to take the next step toward a digital future for your brand's packaging, then smart packaging can be a powerful, innovative, and skillful storytelling medium.
Smart packaging – packaging and interactive brand tool all rolled into one
Smart packaging allows you and your brand to design campaigns that offer consumers genuine added value – as both information and entertainment. This not only improves the customer experience but also strengthens customer loyalty.
If you don't want to miss any other exciting topics, then subscribe to our content newsletter now and stay up to date.