Augmented reality: the better reality thanks to clever apps
Most people are familiar with the concept of virtual reality. However, very few know much about augmented reality – or AR for short – which is driven by a principle that seems to be quickly outrunning VR.
DMEXCO interview with augmented reality expert Aaron von Lüpke from YONA
The game "Ingress" was released in 2012. During the game, players would walk through the streets with their smartphone, virtually linking real-world urban or rural landmarks with one another. The principle behind it was built on to create a game that changed the world overnight in 2016: Pokémon Go. Its massive success propelled augmented reality into the mainstream.
AR is now an integral part of the gaming scene, and the same applies to advertising, education, live events, and many other areas of our lives. We wanted to find out what AR has in store for us in the future, so we talked to Aaron von Lüpke from the YONA Group. He joined us for an interview, where he explained the strengths of augmented reality and explored what the metaverse could look like and how the YONA app can enhance our lives through AR.
For a long time, AR was regarded as the slightly less cool relative of VR. But the roles now seem to be reversing. What makes AR so exciting?
Aaron von Lüpke: VR offers great entertainment value – however in a completely new, digital environment that requires external devices, such as VR glasses or a gaming controller. For that reason, virtual reality is especially found in gaming and the events sector, but cannot be effectively incorporated into everyday life, unlike augmented reality. All you need for an augmented reality experience is your smartphone. You don't enter an entirely new reality, you enhance your current environment with digital elements. That makes experiences in the here and now appear even more real and lends sustainable added value to analog products. Since it is almost impossible to imagine today's world without smartphones, it's important to find ways to use the time spent on them constructively and effectively – and that's precisely what AR achieves.
Aaron von Lüpke is the Founder and Chief Sales Officer of YONA Group GmbH, which he co-founded with his business partners Urs Pospischil and Mel Richter in 2019. The company's core product is the YONA app, which is driven by augmented reality technology and enhances the analog world with digital elements.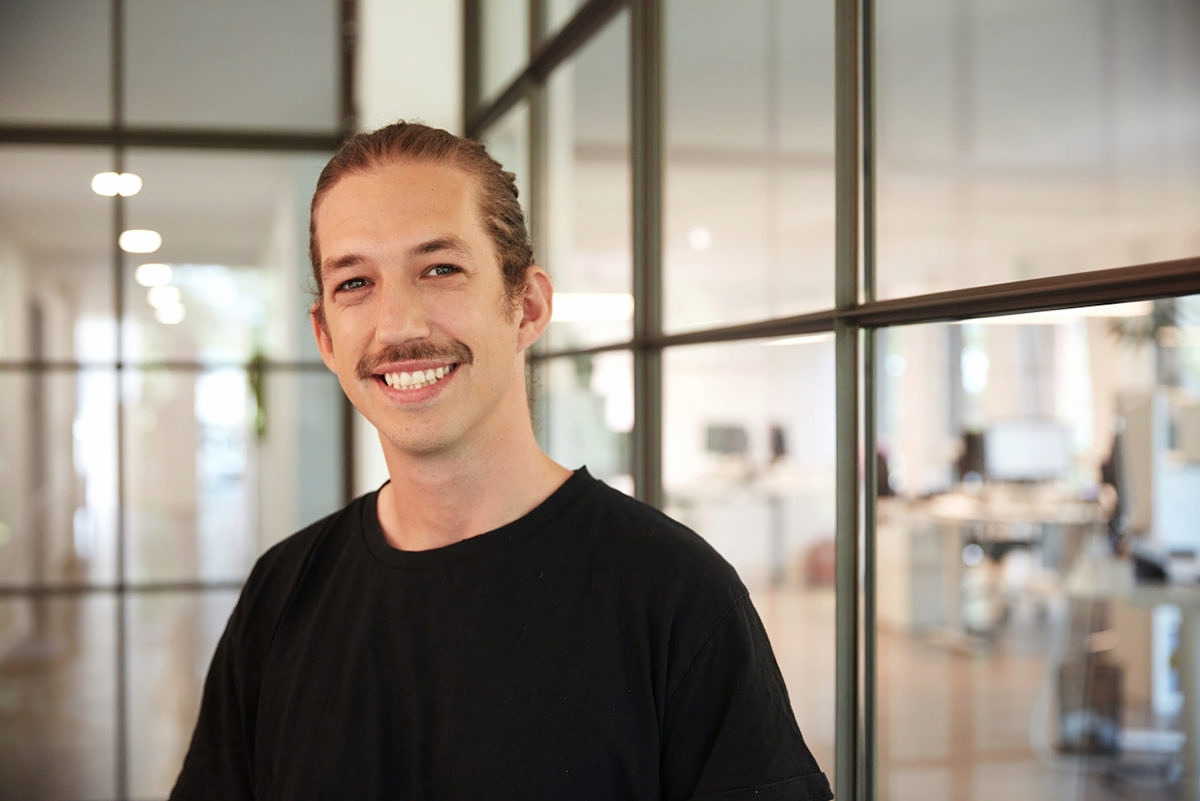 Could you give us a few examples? In your opinion, what are the most innovative AR campaigns out there at the moment?
Aaron von Lüpke: Facebook recently announced that it was changing its name to Meta. Its CEO Mark Zuckerberg has a lot more planned than simply renaming the platform, though. He envisions a futuristic online world and wants to integrate both virtual reality and augmented reality technology into Meta's platform and products going forward. The fact that the world's biggest social media player is also now jumping aboard in terms of these technologies is quite strong evidence of the relevance and popularity of AR today. In this respect, I'm eager to see not only how everything evolves and is implemented, but also what the outcome is: how will the online community respond to integrated AR or VR tools? That will be something to observe in the coming months and years.
At DMEXCO 2021, Kimberlee Archer from Snap delivered the masterclass:
Aside from this, there are lots of other AR campaigns that really fascinate me. From an educational perspective, I find the AR museum game "Sofias Smuggling Cross-Border Hunt" particularly interesting. Here, players have to solve a big puzzle in a total of eight different museums. The whole thing is intended to get more younger people into museums – and what could be more motivating than knowing that they don't have to put their smartphone away during their visit.
The coronavirus pandemic is also acting as a catalyst for digitalization in society. What changes has your company experienced in the last two years?
Aaron von Lüpke: At the start of the coronavirus pandemic, our young and agile team thought about what could become important in the impending months of lockdowns and restrictions. All forms of socializing had either been reined back or completely banned. It's no surprise then that there was a significant increase in outdoor activities, such as walking and cycling tours. That's precisely what we wanted to tap into, so we implemented a wide range of projects in collaboration with several cities, for example a biking tour to mark the 100th birthday of Joseph Beuys in Krefeld, where visitors could find out more about the artist via the YONA app.
The primary aim of all our projects during the coronavirus pandemic was to use augmented reality to enrich the time spent outside one's own four walls and breathe more life and a greater feeling of community into a shut-down society. Against the backdrop of coronavirus measures, i.e. social distancing, handwashing, and mask wearing, it was convenient that users only needed their own smartphone and didn't have to touch a public touchscreen or put on VR glasses that others had worn before them.
What are the YONA app's particular strengths?
Aaron von Lüpke: Our vision was to help augmented reality technology rise out of its gaming niche and give it real added value. With the YONA app, we now implement projects in the industrial, tourism and marketing fields, closely followed by projects in the educational and entertainment industries as well as the healthcare sector. Augmented reality is more than just a gimmick – it can make everyday life easier, enrich social interaction, optimize staff induction processes, and more.
One of the YONA's app particular strengths is its "adaptive streaming", which allows videos to be played smoothly and sharply from start to finish, without the stream being impaired or stopped due to loading difficulties. In addition to images and videos made visible by the app, we also support our customers in the form of content production, e.g. 3D representations. These allow products to be freely positioned in a room using the YONA app, which is especially helpful for interior design, among other things. What's more, it is also possible to place traditional content formats, i.e. texts, videos, and images. There will soon be a self-service platform as well for users to create, manage, and play back their own AR projects using the YONA app. More details will follow shortly.
What do you think our lives will look like in 10 or 20 years? Will we still be using smartphones?
Aaron von Lüpke: These days, smartphones are an indispensable part of our lives, so we must find a way to use them constructively and not waste our time online on meaningless information. In 20 years' time, our smartphone will therefore still be glued to our hand, but maybe we'll manage to equip and simplify our surrounding everyday life with AR technology. Instead of lengthy product instruction manuals being printed, customers will only need to download a digital instruction manual by scanning the product packaging with the YONA app. The paper that would be saved each year on hundreds of pages of instructions is reason enough to switch to the digital alternative. Employees would also no longer have to be trained on systems and machines by colleagues, but could manage this themselves individually using AR applications.
If you don't want to miss any other exciting topics, then subscribe to our content newsletter now and stay up to date.