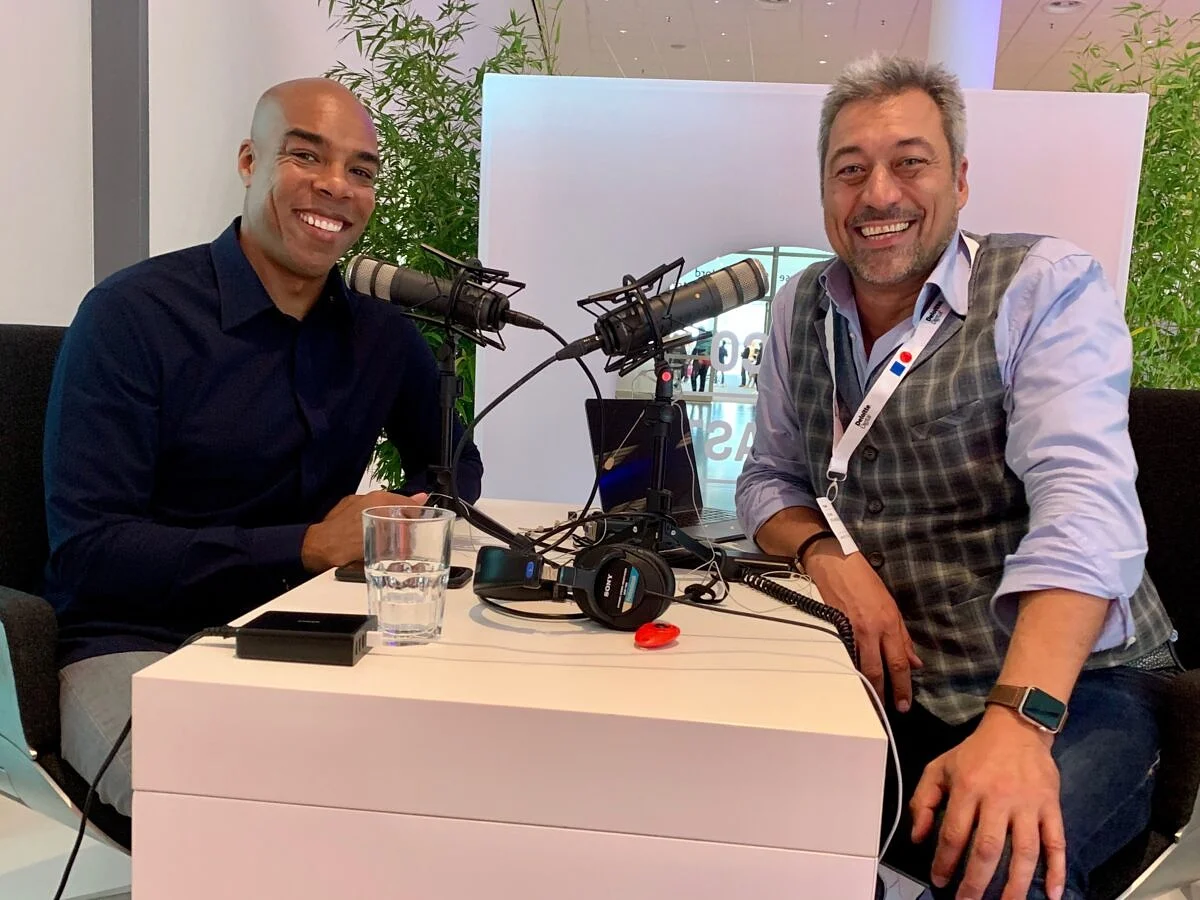 Chris Denson is an award-winning innovator, marketer, recovering comedian, and host of the Innovation Crush podcast, with over 200 episodes and 750,000 subscribers.
He is also the author of the Amazon #1 bestselling book, "Crushing the Box: 10 Essential Rules for Breaking Essential Rules," a series of personal and professional examinations of what it takes to be an innovator. Plus: This was his very first time at DMEXCO with this year's motto "Trust In You".

We live in this paradox where it's like: "Shame on you for don't protecting my privacy. Let me log back in." Because I think there is an exchange. I think it it becomes like: What is the value I'm getting out of this virtual experience and is it valueable enough for me to take some risk in my privacy.
In the interview with Alex, Chris Denson talks about the following issues:
His take on the DMEXCO as first timer

Consumer trust

The rising popularity of virtual models in context of trust

If the next president could be a virtual one
You can find more on the topic of virtual reality in our stories. Have a look!