"Programmatic out of home has reached the streets"
Will traditional billboard advertising soon be a thing of the past? Programmatic out of home is still relatively new, but many are hailing it as the next big thing in outdoor advertising. Is this optimism well placed? We found out.
Growing relevance of programmatic OOH for digital advertising strategies
When it comes to designing digital advertising strategies, programmatic out of home is becoming significantly more important in the advertising mix – that was the finding of the international study "State of the Nation – The Future of Digital Out of Home 2020" conducted by the market research institute MTM on behalf of VIOOH, the supply-side platform (SSP) of WallDecaux. The study was based on a survey of 600 managers from media agencies and advertising companies in the USA, UK, and Germany.
The results revealed that more than 92 percent of all surveyed decision-makers were planning to invest more money in programmatic OOH this year despite the ongoing coronavirus pandemic. A clear trend is also emerging in Germany, at 77 percent. Over a third of German respondents were even planning to more than double their spending on programmatically controlled digital outdoor advertising.
So, is programmatic the magic formula for the future of out of home (OOH)? And how much impact can outdoor advertising actually have when so few people are out and about at the moment? In an interview with Jonas Kofahl, the Director of Digital & Creative OOH at WallDecaux, the out-of-home marketing division of Wall, he gave us eye-opening insights into these and more questions on integrating digital OOH into programmatic retail.
How has programmatic out of home developed in the last few years and in which ways is it materializing?
Jonas Kofahl: Over recent years, programmatic has reached the streets and been unstoppable ever since. We're seeing more and more campaigns tapping into the potential it offers and effectively playing on its flexibility in terms of space and time. The topic is also already extremely relevant among clients, as demonstrated, for example, by the increasing number of programmatic in-house units that are focusing more strongly on programmatic out of home (OOH) and incorporating this channel as an essential part of the customer journey.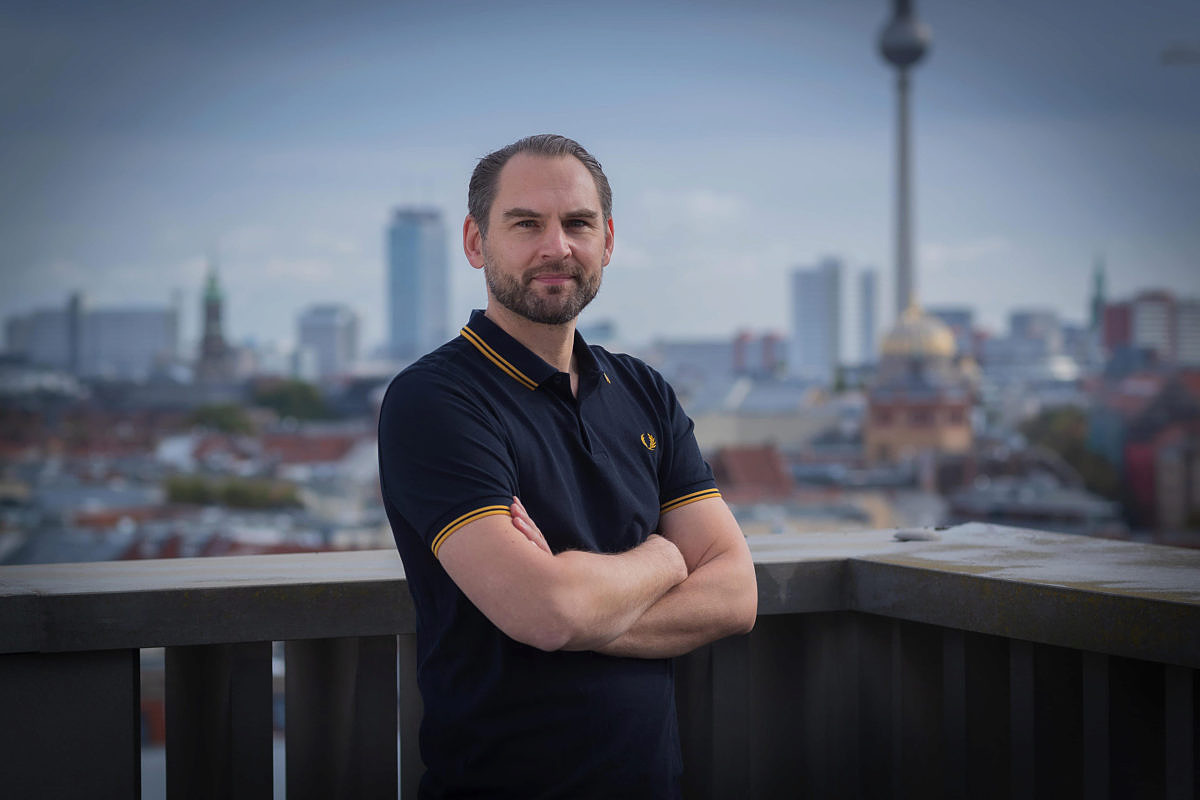 How do you explain this upswing? What do you think the reasons are for the growing success of programmatic OOH?
Jonas Kofahl: The communication landscape is becoming increasingly fragmented, making it more difficult to attract consumers' attention. Programmatic out of home combines branding and performance across all target groups. By harmonizing time, place, and data, you capture the attention of consumers. Data partnerships – like the one we have with adsquare – enable us to distribute our analog and digital networks with ever-greater precision according to individual client KPIs, such as target group, POI, or geotargeting. For this to work perfectly, programmatic should be part of every advertiser's basic repertoire.
Due to COVID-19, everything has become digital. Many consumers are mainly working and spending their free time within their own four walls. With that in mind, is it currently even worth advertising outside?
Jonas Kofahl: People are still out and about, but for different reasons. 15 percent of those living in big cities do their grocery shopping nearly every day. Walking is the number-one outdoor activity and jogging the most popular sport. OOH is still thriving here. It is the most trusted medium and thus precisely what brands currently need the most. At the same time, OOH boosts the sales uplift and directly supports in-store retail and e-commerce.
What is the decisive advantage of digital OOH over other digital advertising strategies?
Jonas Kofahl: That can be summed up in a few words: reach, impact, and an exceptional ROI. Digital OOH reaches virtually everyone who is mobile – without cookies and free from ad blockers, bot traffic, and ad fraud. Outdoor advertising is also the perfect campaign amplifier in the media mix and reinforces other media. Studies have shown that measures on Facebook, on TV, or even in print perform better with OOH and are even stronger together.
How will the market for programmatic OOH evolve next year and beyond? How will the trend develop in Germany, particularly compared to the USA?
Jonas Kofahl: The trend is only just gathering steam. Digital OOH is one of the newest advertising media of our time. And programmatic out of home is still in its infancy. Our international SSP VIOOH is being consistently expanded and already provides consolidated access to OOH inventory in more than 12 countries. More and more market partners are starting to embrace programmatic OOH, which leads me to believe that we will build on 2020's extremely positive upward trend in programmatic revenue and continue to see stable, better-than-average growth in 2021.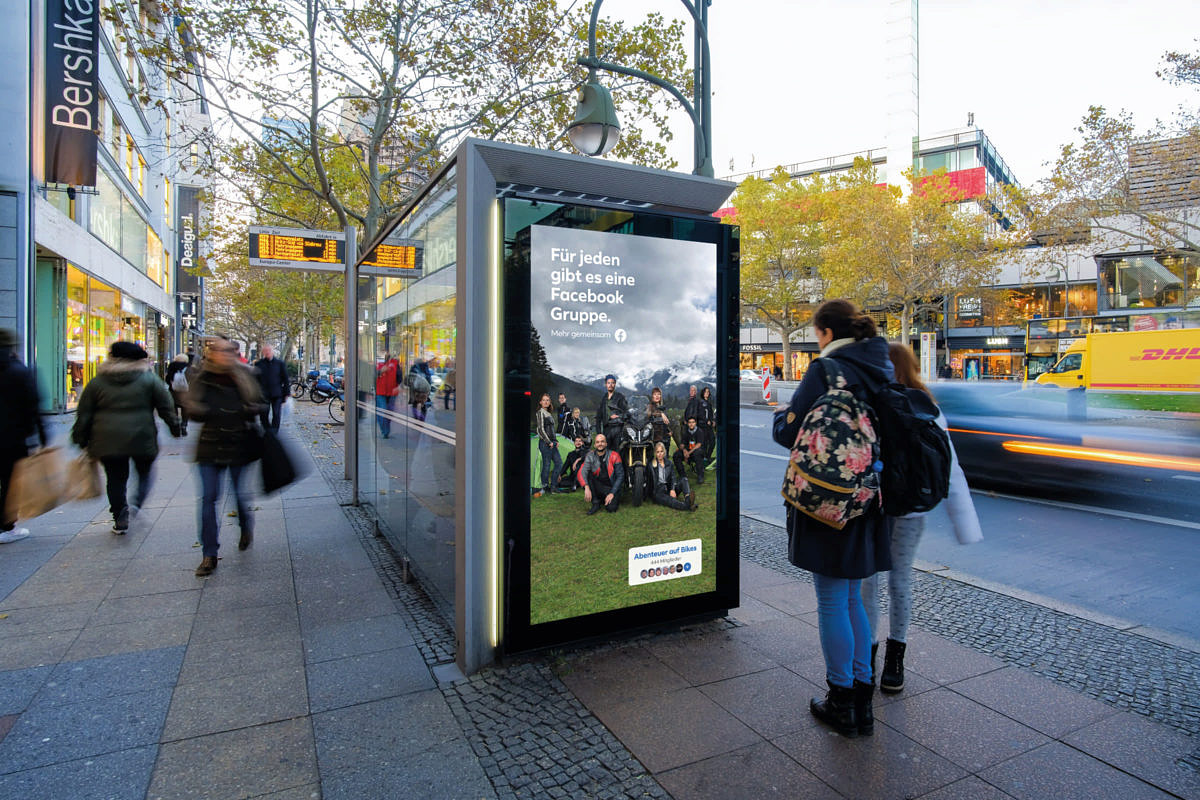 Outlook: programmatic OOH in the fast lane
The net expenditure for programmatic outdoor advertising ascertained by the Digital Media Institute (DMI) and market research company eMarketer confirms that programmatic out of home is indeed still in its early days. However, when considering the current and predicted trend, what immediately stands out is the large increase in ad spending over the last two years and the enormous growth rates expected for the near future.
For example, while the net advertising revenue generated by programmatic OOH in Germany was still only a modest 15 million euros in 2018 according to DMI, the figure had climbed to 79 million euros by 2020. A similar pattern is emerging in the USA, where the expenditure had doubled to more than 180 million dollars between 2019 and 2020 and is set to increase to 530 million dollars over the course of the year by 2022. DMI anticipates a similarly dynamic trend in programmatic out of home on the German market, with the net expenditure for programmatic digital outdoor advertising potentially overtaking that for traditional billboard advertising by the end of the decade – and even passing the billion mark by 2030.
If you don't want to miss any other exciting topics, then subscribe to our content newsletter now and stay up to date.