How Job Aid Ukraine aims to help war refugees
Shortly after the war in Ukraine broke out, Marcus Diekmann set up Job Aid Ukraine to offer fresh prospects to refugees. We sat down with him to talk about his initiative.
The war in Ukraine has shocked the world. The hideous conflict on the edge of the European Union is a source of distress and disbelief and is causing feelings of powerlessness. Our generation has been lucky enough not to have experienced such traumatic events before, but now we are witnessing how a war being fought a relatively short distance away is causing destruction, suffering, and death.
Many people have asked themselves in recent weeks how they can help. Entrepreneur Marcus Diekmann took action just a few days after the war broke out. He set up the pro bono initiative Job Aid Ukraine with the aim of offering war refugees opportunities for fresh prospects as quickly as possible.
War in Ukraine: How can the DMEXCO community help?
As well as being practical and useful, Job Aid Ukraine is also rooted in the concept of solidarity in difficult times. So, we talked to Marcus Diekmann to find out what motivated him to set up the initiative, what Job Aid Ukraine has already achieved, and what the DMEXCO community can do to help in these hard times.
What prompted you to start Job Aid Ukraine? Did you have a personal connection?
Marcus Diekmann: The idea was prompted by Polina, our former Ukrainian au pair, who had gone back home again just a few weeks before the war broke out. I called her right away and told her that she and her family were welcome to come and stay with us. Initially she was hesitant, since she didn't have any prospects or a job here, and that was when I had the idea of setting up a free job portal for refugees from Ukraine. I turned to my network immediately, with the result that I was able to launch Job Aid Ukraine along with Christian Weis and other volunteers just a few days after the war started. By the way, Polina and her younger sister have been staying with us for a few weeks now and she works officially for Job Aid Ukraine. She was actually our first employee.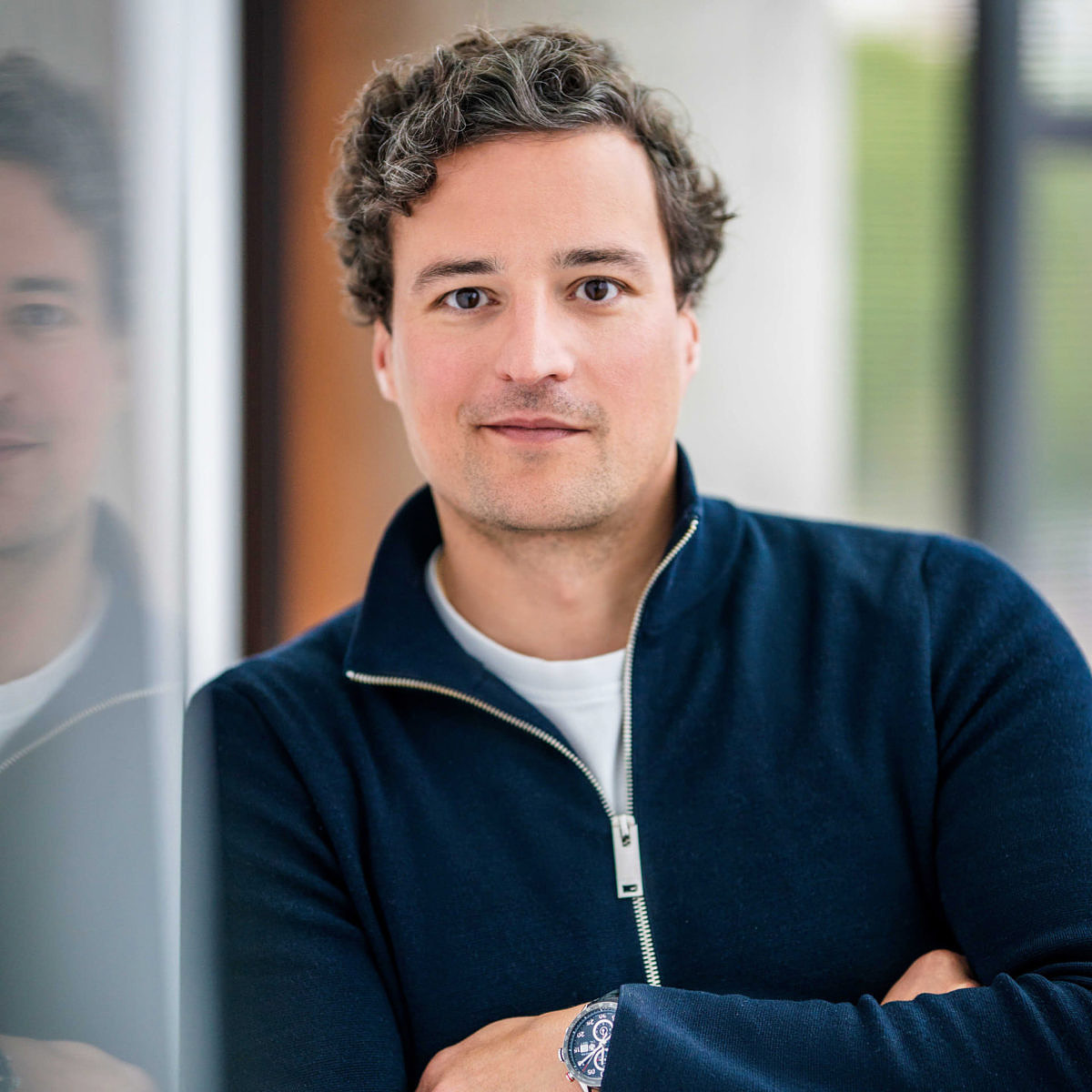 The response has been incredible. Can you give us some facts and figures about what the initiative has achieved so far?
Marcus Diekmann: Yes, the response has been absolutely incredible and we are delighted about that! There are currently already more than 17,000 jobs from around 10,000 companies available on the platform – ranging from tech and digital economy to catering and hospitality, agriculture, retail, and service industries through to medicine and healthcare. Companies include well-known names such as SAP, Deutsche Bank, Google, Douglas, IKEA, Hugo Boss, Zalando, and Mercedes-Benz, as well as a host of smaller and local employers. Although we aren't involved in the application process itself, we understand 3,000 interviews have already taken place.

It's also important to point out that none of this would have been possible without an unbelievably motivated network of volunteers who have donated their expertise over the past five weeks to get the platform up and running and also develop it further. I want to take this opportunity to say a huge thank you to everyone involved! That goes for our strategic partners as well: Deutsche Bank AG, which is supporting us with IT resources; job portal Indeed, which is providing financial resources; and other pro bono supporters including software developer minubo, retail software provider Shopware, 'vow to the new' agency, and the Kliemt law firm.
If you had one very specific wish in relation to Job Aid Ukraine, what would that be? And how can the DMEXCO help make that wish come true?
Marcus Diekmann: Our mission is to provide opportunities for fresh prospects as quickly as possible for as many people as possible from Ukraine who have been forced to leave their homes. And that is something that absolutely anybody can help with: companies by posting job offers online at www.jobaidukraine.com, and people by telling as many other people as possible about Job Aid Ukraine, so that we can keep reaching more and more people. Of course, we're also delighted to hear from people who have direct links to organizations working with refugees, who can also refer those refugees to us. And if people want to support us in other ways, they can get in touch with us at any time. In other words, anyone can be part of our mission!
If you don't want to miss any other exciting topics, then subscribe to our content newsletter now and stay up to date.