How wearables contribute to customer loyalty
Miniature devices are about interaction with the product. Christian Stammel describes the added value for marketing.
A statement like that is still too extreme for me. However, smartphone features are increasingly being transferred to other devices. Therefore, smart devices could gradually replace smartphones, but this will take five years at least.
What can wearables do better than smartphones?
The fact that we take our smartphones out of our pockets 150 times a day on average is not a very natural human activity. Wearables like watches, on the other hand, are attached to our bodies and perform simple functions such as alerting us to an incoming call or email as well as measuring heart rate and other bodily functions. I therefore no longer have to pull out my phone to see if I've received an email or a WhatsApp message. This will become the new standard. Just as every smartphone now has GPS integrated, the watches on our wrists will be smart. More than a billion watches are sold each year and over 50 percent of them have the potential to become smart in the long run, which means they can do more than just display the time.
Talk of wearables usually revolves around watches. What about all the interactive wigs or belts? Are they all just gimmicks?
It's definitely not all just about watches. There are many different smart applications in everyday objects. Many of them have not yet arrived on the mass market. In recent years, people have been busy enough learning how to operate their smartphones. They are now ready, however, to connect other devices to their phones. With the advent of the Internet of Things and an increasing number of intelligently networked devices, people have become interested and the required interoperability is available. A consumer market is gradually emerging, in which we will soon see a wide variety of appliances. In the healthcare sector there are already several smart products such as smart patches. Diabetics can now continuously measure their blood sugar levels and other patches can be used for long-term ECG measurement.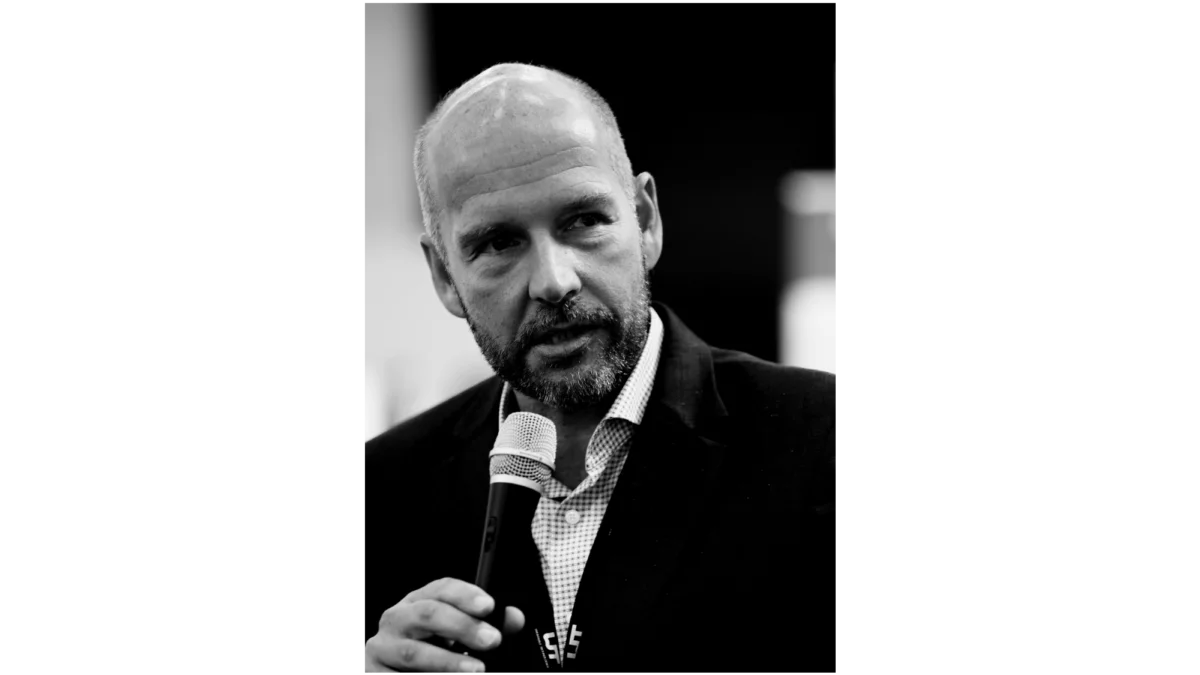 How can these smart products be used for marketing?
Location-based marketing services on watches are well suited for marketing, but not suddenly becoming a big hype. In my opinion, there is a lot of potential in the technology of the wearables themselves, starting with the RF chipset. The smartphone or smartwatch is used to expand the digital point of sale for retailers, as they can contact consumers and trigger interactions. There's plenty of room for advertising here.
Is there an example of this?
A good example is certainly provided by the clothing industry. Companies can significantly extend a product's features by integrating a tag in an article of clothing, which provides information about the brand, garment and warranty processing. This can also be used to offer entirely new services.
Does every industry have to adapt to the wearable trend? Or are there some that are more predestined for this than others?
With regard to Generation Z, which will be the most important consumer group in the future, it will be difficult to only offer products that allow no interaction. It will become quite normal for us to be able to retrieve information from a tag integrated in a product we have just purchased and then store that information in the cloud. In this way, we can remain in contact with the brand and the company behind it can remain in contact with us. More interaction can therefore take place quite simply even after the purchase. Companies can look forward to great untapped potential in this regard, which has nothing to do with conventional marketing.
The bottom line:
Wearables will make marketing smart, too. Instead of presenting users with advertising for advertising's sake, it will become part of the added value. In the future, marketing will increasingly become a service, as users are able to call up additional information via tags and communicate directly with the retailer. This will pay off especially in terms of long-term customer relationships. Those who manage to make sensible use of wearable technologies will gain a major competitive advantage.