Gen Z: How to Reach the New Generation of Consumers
The latest generation of consumers poses a challenge to marketers, especially in terms of formats and channels. In this interview, Germany's youngest agency boss, Charles Bahr, provides us with important insights on his generation.
"Gen Z is the most distinct and different generation that we have ever spoken to."
As part of Generation Z, you have a different perspective on this target group. What characteristics distinguish you from Millennials?
Many people are surprised that Millennials and Gen Z represent two different target groups. From my perspective, Generation Z includes everyone between the ages of ten and 23. However, they are not primarily defined by their age, but by their mindset. In comparison to previous generations, they not only consume and interact, but also want to actively shape and create their own content.
This makes Generation Z the first generation to be able to participate in the media landscape independently of traditional linear media formats. At the same time, they are "lazy". Teenagers nowadays have no interest in page-long forms or eternal loading times. Brands must pay extremely close attention to this when designing content in 2019.
With your agency "Project Z", you advise companies about Gen Z. What are some of the other ways that this generation differs from Millennials? What should companies attach particular importance to when it comes to marketing?
From my point of view, it is particularly important that the brands bring the target group to the table – not just as "interns", but to provide meaningful input. We therefore work in a team of teenagers to advise clients and support in the creation of new campaign concepts. We are firmly convinced that only concepts created from within the target group, which are then checked and supplemented by the experienced marketing experts in our team, will prevail in the end. In principle, however, those who do not integrate Generation Z into their media plan as an important target group in 2019 will lose massive market share in the coming years.
We are convinced that only concepts created from within the target group will prevail in the end.
Which sources does your agency use for trend research and market observation?
First of all, we work based on our own experience and develop relevant content for our target group as part of Gen Z.
We have also been developing a market research panel since the middle of this year, which enables us to conduct an intensive qualitative survey of a Gen Z cross-section. In contrast to conventional market research tools, we are not relying on personal surveys for this, but are developing an intuitive web application in which teens can answer various blocks of questions, as in an "endless instagram story". Sign-up doesn't require filling out an elaborate form, but using a specially developed chatbot. In this way, we intend to minimize the bounce rate.
The panel is especially important for us in order not to make our USP purely dependent on our personal age. After all, my credibility as a teenager decreases every day and, as such, we need fresh insight from the target group on an ongoing basis. This method provides us with fast access to this insight.
You also advise companies on recruiting issues. To what extent are the traditional application processes changing for Gen Z? Do you have a good tip for recruiters who want to reach your generation?
I can't stand conventional application procedures. The focus should not be on formalities – as is unfortunately still very common in Germany – but rather on talent. A creative mind who applies for a position as a conceptual designer or video editor is perhaps a total failure when it comes to spelling and grammar. They might create artistic masterpieces and be top-notch storytellers, but fall through the cracks of the system and the selection process.
In a nutshell, there should be more application opportunities that specifically target the skills actually required and don't just stick to long-established application processes.
There should be more application opportunities that specifically target the skills actually required.
The "Across the Ages Study" recently conducted by Adobe shows that Gen Z handles its data more securely than older generations. What experience have you had with this target group regarding data protection and privatized advertising?
From my perspective, privacy doesn't play a huge role for Gen Z. For example, Tik Tok is used en masse, although it is well known that all data is stored in China and the Chinese government is involved in "Bytedance", the developer of the application.
Another example: if your health insurance company offers you €300 a year to transfer your Apple Watch fitness data at regular intervals, this is seen as a benefit for Gen Z and not a restriction. Of course, young people are also affected by privacy scandals.
But if I have to view ads anyway, then why not ads that really interest me?
Great importance is currently attached to trust and transparency when it comes to brand building. How does Gen Z feel about this issue?
Trust in particular is no longer just a trend in marketing and content creation, but should be standard. Gen Z doesn't want to see conventional advertising, but focuses exclusively on genuine, native content that is created in a credible and platform-compatible manner.
Again, cool content is that which I can identify with and not produced by a huge team. Brands must finally realize that they need to get much more daring when it comes to branding and presenting their own values – who they really are.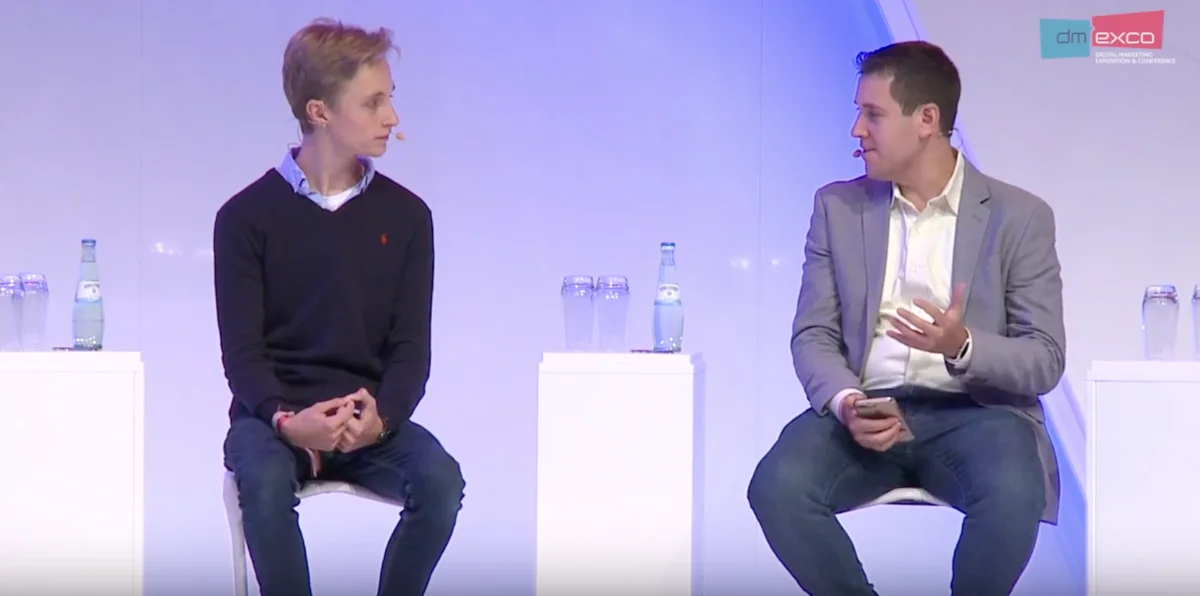 Advertising for Gen Z is often equated with influencer advertising. How do you see this? Which formats should marketers look into to reach Gen Z better?
Many brands dump six or seven digit budgets into a campaign that doesn't end up achieving measurable sales or real brand awareness just because it's "cool" to work with influencers. The "bracket", i.e. the holistic message that is set around a campaign, is very important to us. At the end of the day, influencers are quite interchangeable and only serve to make the story we have created tangible on a new level.
However, we still see potential for building credibility using youngfluencers. Youngfluencers are young influencers who film themselves in their everyday lives and thus present authentic situations from the life of a young person. They come across more like a big sibling or a best friend and are not "idols" in the traditional sense of the word.
But here, too, we see difficulties arising over time. "The Lochis" are a good example of this. Starting out in their village like the kids next door, they now drive Mercedes sports cars, fly private jets and wear watches for tens of thousands of euros. They have therefore distanced themselves from their followers, as their "small-town boys" image no longer works.
At the end of 2018, I myself deliberately took the step of separating myself from my classic "Generation Z Influencer Marketing Agency" tubeconnect, because we simply saw a significant decline in the credibility of conventional influencer marketing measures.
We see potential for building credibility using youngfluencers.
Gen Z is also known as the generation of social media natives. The use of traditional journalistic offers continues to decline and Gen Z also receives current news primarily via social media. What can publishers improve to reach Gen Z better and which channels are best suited for this?
In 2019, publishers should primarily focus on attracting the desired attention of the young target group. In my opinion, Snapchat Discover is the number one medium in Gen Z when it comes to the conscious consumption of news and media content. Publishers are having great success with this and can achieve first-class interaction rates using a combination of attractive and informative videos with animations and the information that has already been recorded.
Can you give us examples of campaign successes you have achieved with your agency?
One of our most exciting projects in 2018 was definitely the "Generation Z Flagship Store", which we created together with Levi's in Rotterdam. Many ideas from our intensively conducted focus group were incorporated there. The store had better lighting in the dressing rooms, powerbanks for charging mobile devices, a social media wall and many other small gadgets that have continued to portray Levi's as the love brand of the upcoming generation.
This year we were also able to support McDonald's in the area of sustainability. In the BetterM store in Berlin, alternatives to disposable plastic were presented for ten days. Together with two sustainability influencers and their community, we spent five days demonstrating how difficult it actually is to do without plastic as a consumer. As a result, it was much easier to imagine what a huge challenge it is for a company like McDonald's.
Both campaigns worked extremely well, as the brands understood that, in the end, it was the branding and not the performance that led to sustainable success with the target groups.
The bottom line
As with all other target groups, the following rule also applies to Generation Z: there is no secret recipe for generating a lot of reach or boosting sales. But those who present themselves authentically as brands and clearly position themselves or even involve teenagers in the creation of content have a lot to gain and hardly anything to lose. One thing is clear: anyone who feels they are part of the brand and not just an anonymous consumer will pay more attention, whether it's Generation Z, Millennials or Baby Boomers.