Checklist: How to write powerful texts for your email campaign
Do you want your next email campaign to really take off? Then powerful content is an absolute must. We asked Kathleen Jaedtke from HubSpot how to achieve that. You'll find everything you need to know in our easy-to-follow checklist!
What characterizes a good marketing email?
Kathleen Jaedtke: Good marketing emails are always written with the (potential) customers in mind and optimally meet their expectations through personalized, interesting, and helpful content that is provided at just the right moment. At the same time, good marketing emails have been well thought out on a number of levels – ranging from the best time to send them to optimizing them for the devices used by the recipients. Poor mailings don't fully take these factors into account, if at all.
A particular contact's level of interaction should also be considered when determining how often you should send your newsletter. For example, if a contact is no longer opening your emails, then sending one daily will more than likely result in them unsubscribing from your newsletter. Adjusting the frequency and sending an email along the lines of "How can we make our emails more relevant to you?" can work wonders and reactivate a contact.
Specifically, the difference between a good email and a poor email is:
a short, snappy, and personalized subject line that arouses interest,
a well-chosen sender name,
a well-designed pre-header, which is the text that is immediately visible before opening an email (all too often, something like "Trouble viewing this email?" is merely displayed here),
an email text that explores just one topic, is authentic, has a friendly tone, and is consistent with the brand's style,
images that are relevant to the topic and are optimally displayed on all devices, and
a clearly discernible call to action (CTA) that leads the reader to the product/service being advertised.
This list is by no means exhaustive. Another tip from a design perspective: many people are now using "dark mode", so companies should check to ensure that their content is also compatible with that.
In an interview with DMEXCO: Kathleen Jaedtke
Kathleen Jaedtke is a marketing expert, author, and speaker with a degree in economics. As Head of Marketing DACH at international technology company HubSpot, she leads a German-speaking team of marketers. Before joining HubSpot, she was responsible for the content marketing activities for Germany, Austria, and Switzerland at Zalando and successfully built up several international SEO teams. Since May 2020, she has been teaching the "SEO manager" further training course at Cologne University of Applied Sciences.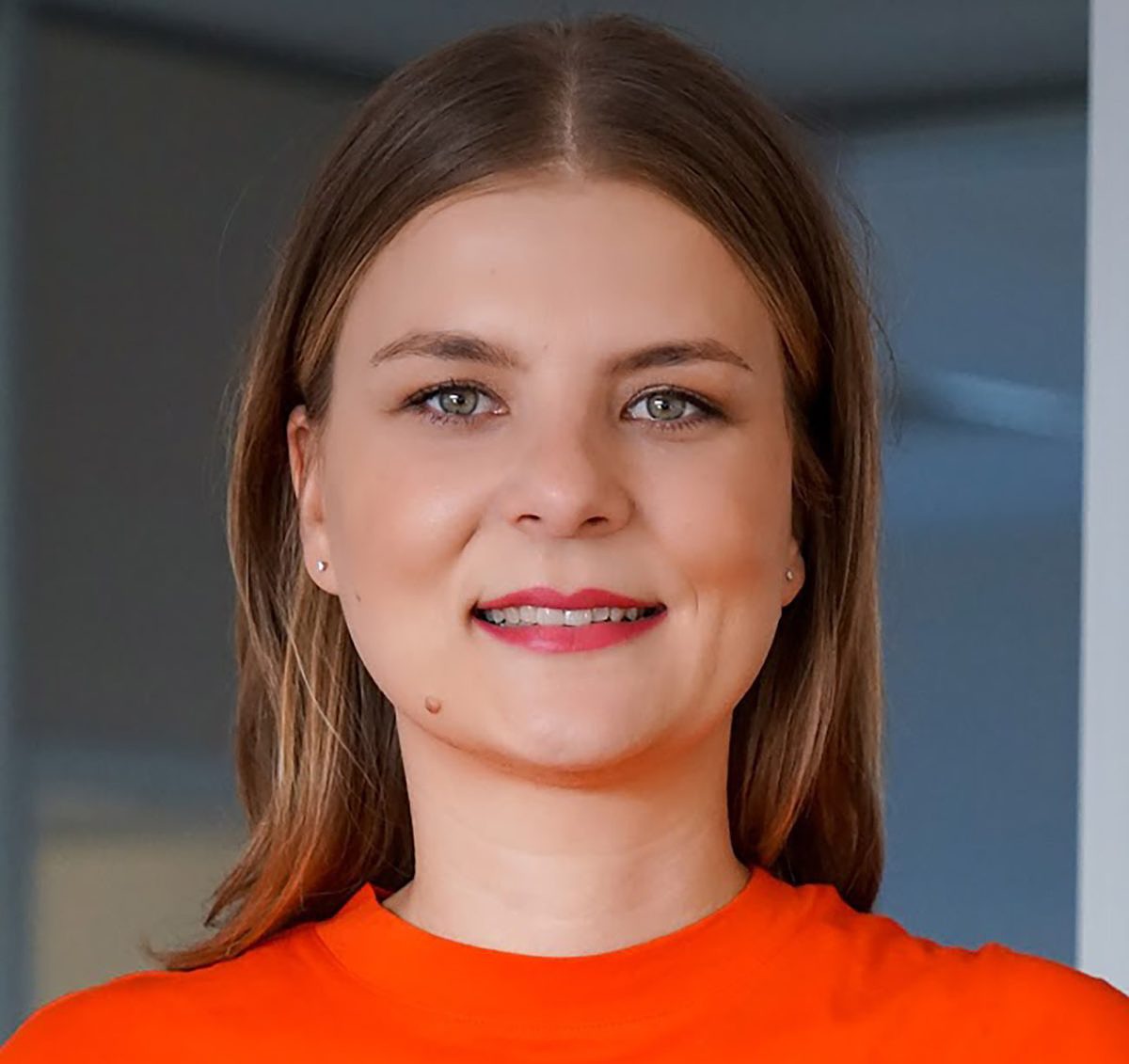 What components should a marketing email always contain?
Kathleen Jaedtke: Marketing emails should contain the following five fundamental components:
#1 An engaging subject line and a matching pre-header
A concise subject line is one of the most important factors directly influencing the open rate. To ensure that an email will be opened, it needs a subject line that makes people want to read on. The pre-header, which is the first visible part of the email text, should also give people a reason to explore further.
#2 Company logo
The company logo is at the heart of a brand's identity and should therefore feature in every email. It plays an important role by strengthening the trust of readers and boosting the brand's recognition factor. Generally, the logo is positioned at the top left or alternatively in the footer at the bottom.
#3 Personalization
Personalized emails often lead to higher interaction rates than non-personalized ones. However, personalization means more than just addressing the recipient by name, which can be achieved relatively easily using professional email tools by inserting dynamic tags as placeholders in the text. Above all, it's about cross-channel measures which ensure that readers are shown relevant material. The content, language style, and individually tailored elements are some of the many factors that can make emails personal and thus unique.
#4 Call to action
All successful marketing emails have one thing in common: a call-to-action button (CTA) that stands out and unmistakably encourages readers to perform a certain action.
#5 An unsubscribe link
According to Section 7 of the German Act Against Unfair Competition [UWG], email newsletters do not constitute an "unacceptable nuisance" if they explicitly state that recipients can stop their email address from being used at any time. For this reason, companies should always provide an option to unsubscribe from their emails, otherwise they risk hefty fines or even legal proceedings. But that's not the only advantage of an unsubscribe link. It also offers users a better experience, because they can opt out at any time if they no longer want to receive the content. In addition, the companies themselves benefit from regularly updated marketing lists in the long term, as they will ideally only contain relevant leads, regular customers, and an active community of like-minded people.
What are the typical mistakes and pitfalls when writing and designing marketing emails?
Kathleen Jaedtke: To avoid official warnings, companies must make sure to familiarize themselves with the legislative framework surrounding mailings. In this context, they need to keep the following in mind:
The General Data Protection Regulation (GDPR) stipulates that recipients of newsletters must have demonstrably and explicitly consented to being added to the newsletter mailing list. This requirement must be met using a double opt-in procedure. With this process, users have to consent to receiving emails not only by clicking on a corresponding button when providing their details, but also by confirming a link in an email sent to them.
A binding privacy policy that explains how the collected data will be processed should also be integrated into the newsletter.
Importantly, only details that are strictly necessary (usually the contact's email address and name) are allowed to be mandatory fields in a newsletter subscription form.
Furthermore, every email should contain an unsubscribe link so that recipients can ask to be taken off the mailing list at the click of a button. According to Section 5 of the German Telemedia Act, a legal notice must also be included in every email.
How can marketing emails be personalized using simple techniques/measures?
Kathleen Jaedtke: It is important to analyze who the contacts are, what interests them, what their goals and wishes are, and exactly how far along they are in the purchasing process, because individually addressing users establishes a close and personal bond. By doing this, you also prevent your emails from being perceived as mass mailings.
Simple measures for personalizing emails include:
inserting the recipient's first or last name in the subject line and/or in the greeting,

incorporating regional information and personal events (e.g. public holidays, the recipient's birthday),

tailoring the content to the recipient's current lifecycle phase,

always establishing a link to the recipient's latest interaction with your brand,

ending the email with an employee's signature instead of just the name of your company, and

providing access to relevant content via enticing CTAs.
What are the advantages of a professional email marketing tool?
Kathleen Jaedtke: Even if your mailing list is only small, it can pay off to use a professional email marketing tool. They allow companies to send emails quickly and easily in a fully automated process. In addition to the time these tools save, they also help to avoid typos that are frequently made in the recipient's address or the message body when sending individual emails manually. Another important aspect is that emails from commonly used email clients sometimes don't get past the recipients' spam filters. You don't have that problem with professional marketing software programs because their servers are included in the main whitelists and therefore categorized as trustworthy.
When deciding on an email marketing tool, the following factors are key:
user-friendliness and intuitiveness,

a wide range of pre-made responsive email templates,

compliance with data protection and privacy regulations (integrated double opt-in procedure, legal notice, unsubscribe link),

integrated split tests (A/B tests to compare two different newsletter versions),

segmentation feature to only send mailings to a particular target group, and

detailed reports for evaluating email marketing campaigns.
Email marketing in e-commerce – put pen to paper and boost your brand
Ready to put things into practice? Then download our free checklist and try your hand at creating a first-class email campaign. With personalized, eye-catching, appealing, and legally sound content, there's nothing stopping your emails from being a success!
Did you know? Free image material is easy to find on the Web to complement your texts and quickly turn them into eye-catchers.