Digital health: the healthcare system of the future
The aim of any healthcare system is to provide comprehensive medical care to citizens and improving preventive services so that people are less reliant on doctors and nurses. Digital health offers enormous opportunities in this respect.
How is digitalization progressing in the healthcare system?
Germany is still falling short of its plan to whip the healthcare system into shape for the coming decades. However, its "Hospital Future Act", which paves the way for a large-scale update, could turn that around. But where is the journey actually heading? We spoke to Sebastian Durnwalder from Microsoft about the most exciting healthcare developments. In an interview, he explains how Covid is driving digitalization forward, what smart solutions are already being offered in the field of digital health, and what changes are in store for hospitals, clinics, medical professionals, and patients.
The digital infrastructure of hospitals and clinics has become a focal topic, even more so in light of the coronavirus pandemic. What are the most exciting developments in the field of digital health?
Sebastian Durnwalder: The coronavirus pandemic has shown us what role digitalized healthcare plays in overcoming such challenges. Not only in terms of providing care to patients, but also in terms of the working conditions of medical staff, work processes, analyzing transmission routes, and researching disease patterns as well as suitable therapy options.
"The earlier the treatment, the greater the recovery chances."
As a result of this situation, the digital transformation in the healthcare sector has gained pace over the last two years. At the start of 2021, the electronic patient record (ePA) was introduced in Germany, and the government is directly investing budget funds in hospital IT projects for the first time in decades as part of the Hospital Future Act (KHZG). The goal now should be to quickly develop modern strategies and incorporate the framework conditions that have arisen. Only then will it be possible to achieve seamlessly integrated IT projects.
The link between patients, medical teams, and data is of paramount importance when it comes to ensuring optimal care and the best results. Aspects such as telemedicine will play a key role. Healthcare organizations, hospitals, and clinics also need to define a clear data strategy: What findings can I derive from existing data, and which networks and partners can I rely on? Based on data analyses or with the help of algorithms and artificial intelligence, illnesses can be diagnosed more quickly, for example. The earlier the treatment, the greater the recovery chances.
"The program gives nonprofit organizations and research institutions access to modern technologies, resources, and expertise."
Since early 2020, Microsoft has been investing 40 million US dollars in the exploration of artificial intelligence in healthcare as part of its "AI for Health" program. The program gives nonprofit organizations and research institutions access to modern technologies, resources, and expertise. The initiative aims to accelerate healthcare research by applying artificial intelligence (AI) and thus improve healthcare provision.
Sebastian Durnwalder
Sebastian Durnwalder has worked for Microsoft's healthcare division for nine years and has been Sales Lead there since 2017.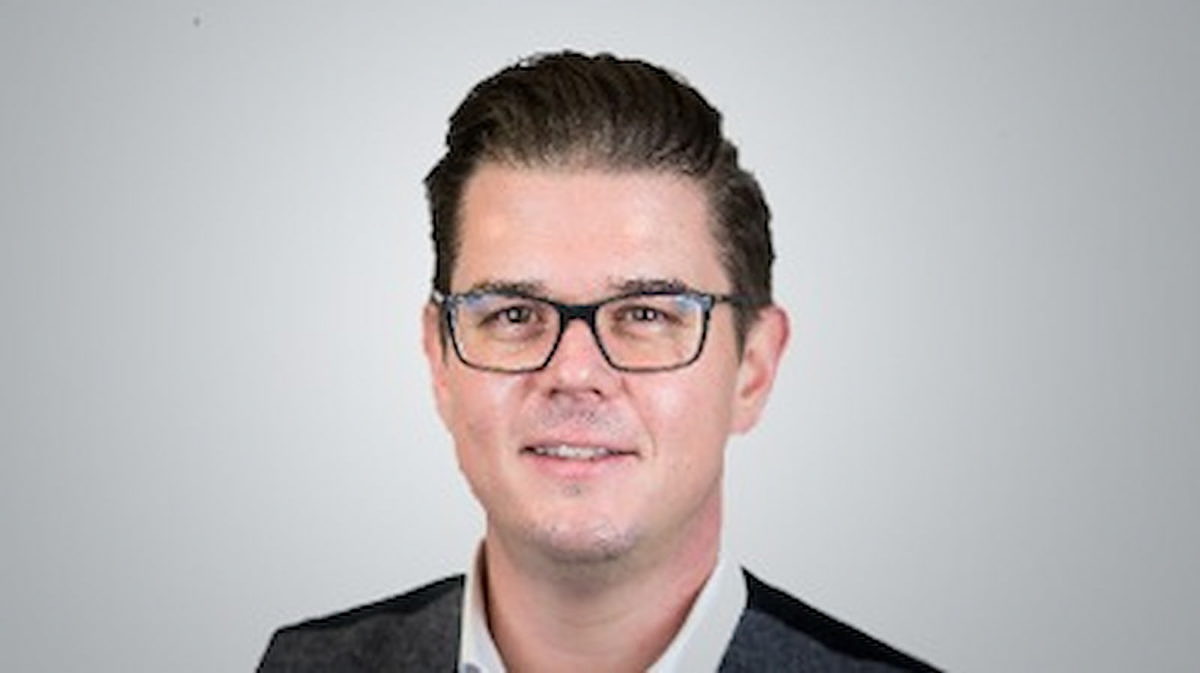 With its Hospital Future Act, the German Federal Ministry of Health is planning a digital update for clinics and hospitals. What impact will this act have on patients?
Sebastian Durnwalder: As part of its hospital future fund (KHZF), the German Federal Office for Social Security (BAS) is allocating a total of up to 4.3 billion euros to hospital IT projects. 3 billion of that comes from the federal government, the regional states are contributing the remaining 1.3 billion. The funding will enable hospitals to invest in forward-thinking emergency capacities, digitalization projects, and IT security. Digital healthcare solutions improve the patient experience and optimize collaboration in the healthcare sector.
For patients, that basically means that among other things, they benefit from quicker processes in hospitals because handovers are no longer manual but automated instead, and medical teams store all documentation in one place. Patients who are seen via a remote solution don't always have to come for treatment in person, which makes for greater comfort, convenience, and lower costs. The automation of processes, the intelligent interlinking of systems, and the use of state-of-the-art technologies help minimize the administrative workload of doctors and nurses, allowing them to focus their attention on what really matters: the patients.
How can digital tools such as Microsoft Teams and the Cloud for Healthcare help improve work in the medical sector?
Sebastian Durnwalder: Not just the coronavirus pandemic has shown that there is an essential need for real-time collaboration in hospitals that is not met by the current IT solutions. With Microsoft Teams, Microsoft provides hospitals and healthcare facilities with a digital tool for quick, uncomplicated, and above all secure communication – either via chat or in the form of a video conference. Beyond basic interaction, Microsoft Teams also allows files to be uploaded and edited. That can be done both within one's own organization – within a particular hospital, for example – and vis-à-vis external persons or organizations, such as health authorities and patients. Among other things, that means that staff rosters can be jointly compiled and reports can be shared anytime and anywhere.
One example of what that can look like in practice: 1,600 trainee nurses attending Sana Kliniken nursing schools were forced to learn remotely. To this end, Sana IT Services GmbH set up 80 virtual classrooms in record time using Microsoft Teams – the course content was taught in video conferences, and materials and documents that could be worked on together were made available in the cloud. Sana Kliniken AG, which runs the Sana nursing schools, won the 2020 German Change Award, one of the most prestigious German healthcare prizes, for its innovative homeschooling model.

In an effort to make the opportunities presented by technologies in healthcare even more accessible, Microsoft launched the Microsoft Cloud for Healthcare – a new cloud service specially designed for the healthcare sector. The Microsoft Cloud for Healthcare enables healthcare organizations to improve the patient experience, optimize collaboration, derive findings from health data, and increase their operational efficiency. In healthcare too, the cloud is the fundamental basis for any innovation because it establishes the prerequisites for extensive networking, organization-wide collaboration, and the use of artificial intelligence.
There are, however, also concerns related to digital health. What would you say to skeptics who are worried about the healthcare system becoming technologized?
Sebastian Durnwalder: We actually hear a wide range of concerns, for example worrying about allegedly high costs associated with digitalization or no longer being able to master highly complex technologies. The issue of security always comes up in discussions. Open access to buildings, treating patients at home, various digital access routes, and above all the exploding number of hacker attacks raise a lot of questions.
"Every single citizen should benefit from our technologies."
Our objective is to make healthcare more secure, easier, and more advanced through our technologies. Every single citizen should benefit from our technologies, and informed patients who are in control of their data at all times should not be the result of the process, but part of it.
There is a big responsibility associated with the possibilities and opportunities of a digital healthcare system: hospitals and healthcare facilities must protect their IT infrastructure as well as the secure digital access for patients and their data. Hackers targeted healthcare facilities all over the world during the coronavirus crisis. Even the WHO reported attacks on its systems. But even local hospitals have increasingly become targets of cybercriminals. Staff responsible for IT and security must ensure that users, devices, applications, and data are protected in all places. Technology providers like Microsoft assume an important role in terms of developing high-performance IT security products and averting threats.
Nonetheless, every single organization has a responsibility to address the issue of IT security. Strong authentication methods and zero trust approaches have proven practical for our customers. Organizations that consistently tackle these topics benefit from the opportunities of a digital healthcare system.
Do you want to know more? Then watch the BVDW masterclass on the topic of digital health in the DMEXCO @home On-Demand library!
There you'll also have the chance to learn more about the authors and listen in on other eye-opening discussions all about digitalization.