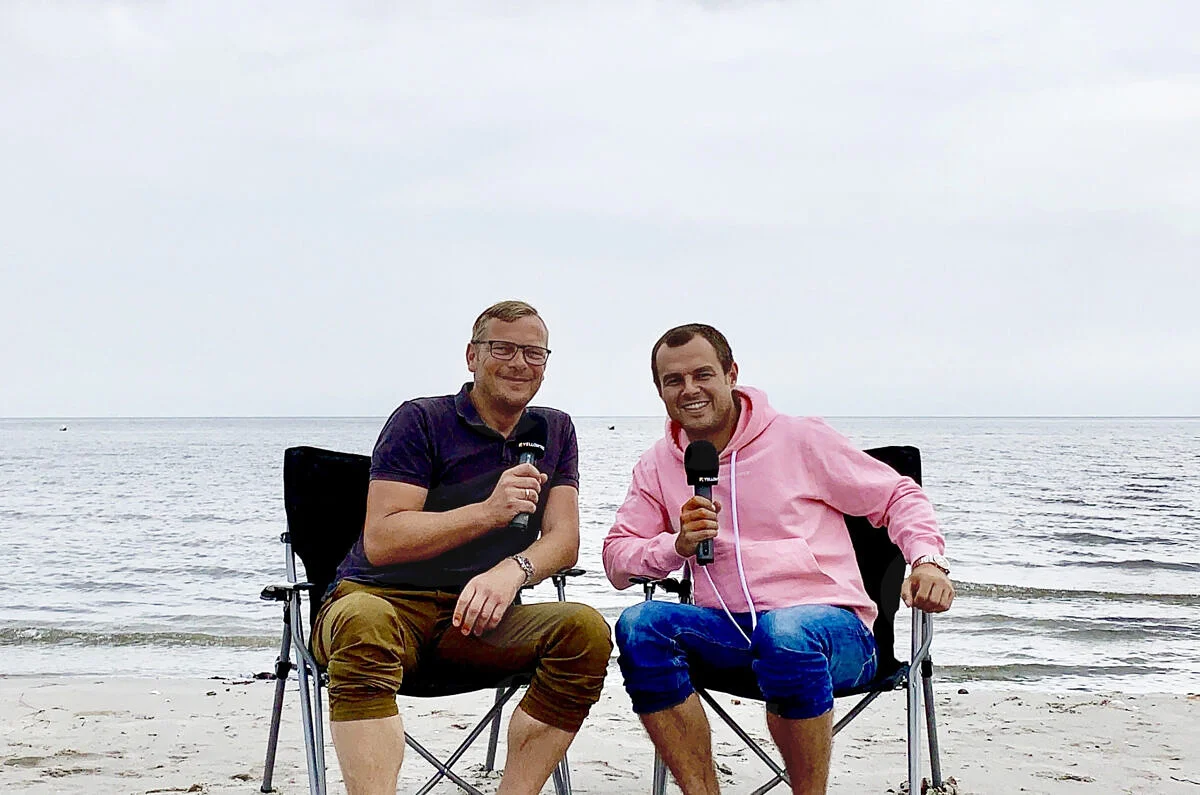 In his second podcast, Dominik Matyka welcomes his guest Mirko Kaminski. Mirko Kaminski founded his agency Achtung! in 2001 and reveals during the discussion that even back then, the name stood for respect and appreciation towards the employees. This appears to have worked well, as 160 people now work at Achtung! for national and international customers. But Mirko also keeps himself busy as the initiator of the Digital Kindergarten, a family man, an unofficial ambassador of the island of Fehmarn and, preferably, as a roving video reporter for Horizont.
For this exciting guest, our podcast host and Chief Advisor of DMEXCO Dominik Matyka made his way to the Baltic See and talked to Mirko on the beach on Fehmarn about the following topics:
Innovations from China: How far is China today?
Personality Marketing: How does the Mirko Kaminski brand work and how important is it for Achtung!?
What industry events does Mirko recommend? And how do the two event organizers Dominik (DMEXCO) and Mirko (Digital Kindergarten) rate their own and other important industry events like Cannes and the CES?
Mirko reveals one of his favorite customers and describes how his agency Achtung! has developed together with this customer.
What expectations does Mirko have of DMEXCO 2019 and has to happen in Cologne before can go home happy?
"Particularly as an agency, you should experiment, show that you are experimenting, and also show that you are at the forefront of the topics you preach and advise on."
You can hear more from Dominik in his first podcast with SPD general secretary Lars Klingbeil . And you can find Mirko's video interview with Dominik mentioned in the Podcast on Youtube.