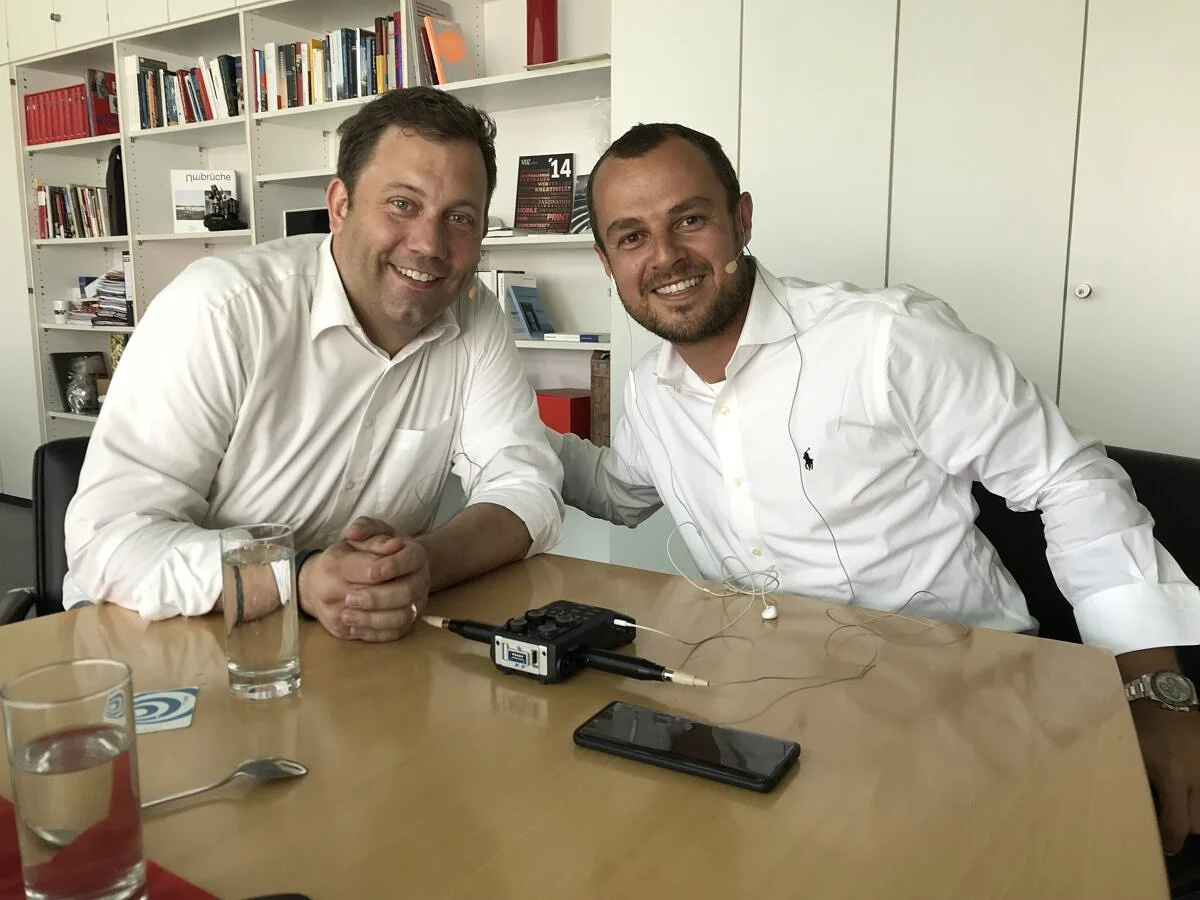 Our most recent podcast has both an unusual host and an unusual guest. For this episode, founder, investor and DMEXCO's Chief Advisor, Dominik Matyka, spoke with SPD (Social Democratic Party of Germany) Secretary General Lars Klingbeil (@larsklingbeil). The mind behind DMEXCO interviews one of the leading minds in German politics and you can look forward to a lot of exciting insight!
"I think politicians could use a little more coolness right now."
The two talk about what it means to be a politician in today's world, including the way politicians bash each other, conventional careers and whether politicians actually need a high school diploma and a degree, as well as jobs and lobbying.
"There's a lot of private capital just waiting to be invested in Germany and we simply don't have the political will to encourage it."
A large part of the discussion revolves around the links between the start-up and VC scene and politics. Lars Klingbeil is one of the few politicians who has been seeking close contact for a long time now. Our podcast reveals why Lars seeks contact with digital entrepreneurs in particular, what he sees as the need to make policies more tech-friendly, and the extent to which this has been implemented.
Lars and Dominik talk about topics ranging from the political duel between Friedrich Merz vs. Annegret Kramp-Karrenbauer (who will be speaking at DMEXCO) to infrastructure, network coverage and mobility, including 5G, BER, electric scooters and the associated issue of fun micro-mobility vs. electric waste, and Uber vs. taxis.
No fear of Huawei
Two other explosive political topics are discussed at the end of the podcast:
How should politics react when platforms like Facebook get too big? In the USA, the current political discussion is heavily revolving around breaking up such companies. How does Lars Klingbeil view this?

Lars also has a clear answer to the question, which is also being posed by US politicians, of how nations and politics should deal with the Chinese Huawei Group: be vigilant and drive your own developments forward.
For further information about Lars Klingbeil, visit lars-klingbeil.de.