How to leverage the metaverse in e-commerce
The metaverse is opening up new opportunities for your e-commerce business. Read on to learn more about them.
Is the metaverse still an underdog in e-commerce?
The metaverse is taking over the digital world against the backdrop of Web3 – the new more cooperative, more democratic Internet. Given that the metaverse is still in its infancy and continuing to evolve, even some experts don't exactly know what it will bring. A Statista survey [content only available in German] conducted in early 2022 found that 51 percent of Germans hadn't even heard of the term. For many people, the metaverse is therefore still a big unknown.
51%
of Germans hadn't heard of the term "metaverse" at the start of 2022.
On the other hand, the metaverse is being particularly well received by digital natives. In a survey [content only available in German] conducted in August 2022, the number of people who regard the metaverse as "the next big thing" was the highest among millennials. In terms of who is already active in the metaverse, Gen Z was found to be the biggest group – an important finding for marketers wanting to reach this attractive target group through innovative campaigns.
What is the metaverse exactly?
The metaverse is essentially a virtual, digital world that users can immerse themselves in. This world can take different forms, and there are now a wide range of metaverse providers offering their own solutions. If we take a closer look at the industry, it would therefore be more accurate to refer to metaverses in the plural form.
Have you checked out our Web3 glossary yet? It contains a succinct definition of "metaverse" and lots of other terms from the Web3 cosmos. It's a must-read! Or better still: come to the w3.vision event at DMEXCO 2023 in Cologne on September 20 and 21 – a chance to personally interact with visionaries shaping the new Internet. Get your ticket now!
What should a metaverse solution offer in the field of e-commerce?
Virtual worlds differ in design and other aspects. Choosing the right structure for your company will depend on why you want to integrate the metaverse into your marketing mix. If you want to use virtual reality for gaming, you need a platform that can offer all the required gaming features. If you want to use the metaverse in e-commerce and connect it to an online shop, the interface and customer navigation will naturally play a bigger role.
To explore how you can leverage the metaverse for your e-commerce business, we interviewed Christian Mio Loclair and Thomas Johann Lorenz, the co-founders and CEOs of Journee. Founded in Berlin in 2019, the company offers a globally leading metaverse-as-a-service platform and builds virtual worlds for brands including BMW, Siemens, WWF, and H&M. First, we asked them both the following question: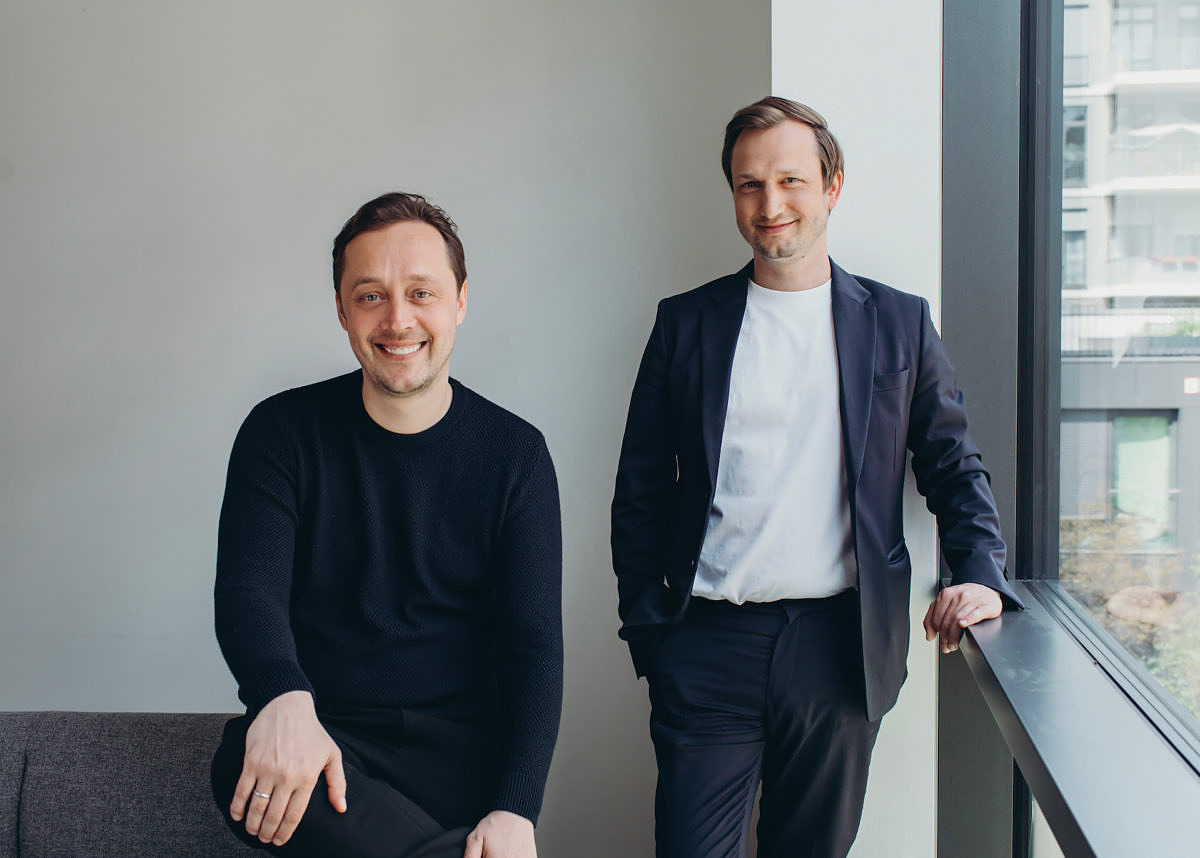 The brains behind Journee answered with: "Virtual worlds currently play a big role and will continue to in the future, especially among Gen Z. When shopping, this generation wants experiences and not just the products themselves. Given that Gen Zers already make up nearly half of the world's consumers this year, we believe that they, together with millennials, will be the main users of the Internet of the future – and thus also virtual worlds. It's predicted that the global metaverse market will be worth five quintillion dollars by 2030, and e-commerce could be the biggest contributor in this respect. Sales generated in this segment could grow from 20 to more than 200 billion dollars in the next seven years alone."
Putting the metaverse into practice in e-commerce
The metaverse offers customers new experiences, thus opening up a vast array of advantages for your e-commerce business. The metaverse developers from Journee explain what these are:
"Customers can connect with a brand in a new way when they immerse themselves in their virtual worlds and experience unparalleled personalized platforms. Up until now, only physical flagship stores have made a similar kind of interaction possible – but obviously not on the web. Virtual experiences enable companies to make their brand worlds accessible to a wide audience beyond physical boundaries. With JourneeX, customers don't even need additional hardware to access these virtual brand worlds. A device with browser access is all that's required – whether a smartphone or laptop."
Anyone wanting to use the metaverse in e-commerce can draw inspiration from best cases. And Christian and Thomas can provide those, too: "In one of our recent projects for Clinique, we created a virtual laboratory – the Clinique Lab. In the lab, holographic skincare experts offer personalized advice using voice assistance, and users can find out about products, ingredients, and the brand's history in an innovative way. In the case of Clinique, this experience is seamlessly integrated into its website, meaning that customers can access the virtual world without additional effort and choose and buy their products there. We thus eliminate all the barriers that other virtual solutions have. This brand experience is having a positive impact on customers' purchase intention, as reflected in bigger basket sizes, a higher conversion rate, and other KPIs. The various interactive features are also significantly increasing the time on site – by up to 13 minutes per session. However, the most important thing is that the user experience is second to none, for example in terms of the low threshold for entry, visual quality, and navigation."
What challenges do metaverses still face?
The metaverse is still a relatively new trend in e-commerce, and the majority of companies haven't made it an integral part of their marketing mix yet. Journee's CEOs think this is mainly due to a lack of confidence stopping companies from embracing innovations: "Many companies still don't trust the efficiency of new solutions and aren't brave enough to explore new avenues. As a result, we're still right at the beginning of this development curve. Companies often still sabotage their own efforts with long decision-making processes that hinder digital progress."
"Many German companies focus on not making any mistakes, meaning they miss the next stage in innovation."
What's more, a lot of corporate decision-makers still don't have a clear picture of the vast array of possibilities that Web3 solutions offer for marketing and e-commerce. On a final note, Christian and Thomas add that: "Cryptocurrencies, NFTs, the metaverse, and hardware such as VR glasses are still being lumped together all too frequently. Once companies realize that the immersive web is no longer just a vision, but instead delivers a business case with direct added value for improving their business KPIs, they'll be able to use it to get ahead of the curve."
"Our cases already prove that the metaverse works and pays off."
A rising star: the metaverse in e-commerce
Like in society, the metaverse hasn't yet fully caught on in e-commerce. These are ideal conditions for fans of visionary e-commerce and marketing strategies. After all, the metaverse is a technological innovation that has almost limitless potential, is especially popular with the younger generations, and is quickly gaining momentum. So there's no better time than now to ramp up your e-commerce business by diving into the virtual realm.
A must-see: w3.vision at DMEXCO 2023
If you want to learn more about the revolutionary idea of immersive retail, virtual transactions, and innovative customer experiences, then don't miss w3.vision at DMEXCO 2023 in Cologne on September 20 and 21. Tickets are now available from the DMEXCO ticket shop!