Growing an Agency in 2021: Lessons learned from thousands of high-growth European agencies
Nicolas Finet, founder and CMO of Sortlist, reveals in an interview which characteristics an agency must have to stand out from the crowd and which triggers can be used to leave 2021 stronger than before.
Why are we talking about agencies today, what is it that makes you qualified to divulge "Lessons learned from thousands of high-growth European agencies"
Sortlist is an agency matchmaking platform that brings together agencies and companies in need of outsourcing. That in itself is something, but one of the big pieces of added value for our clients is that each project gets personalized attention – so we speak about the scope and intention of their agency project before personally matching it with agencies.
As of today, we've done that 26,632 times over the last year. We've got so much quantitative data, but lots of qualitative data also. So, not to blow our own horn, but perhaps there's nobody better in Europe!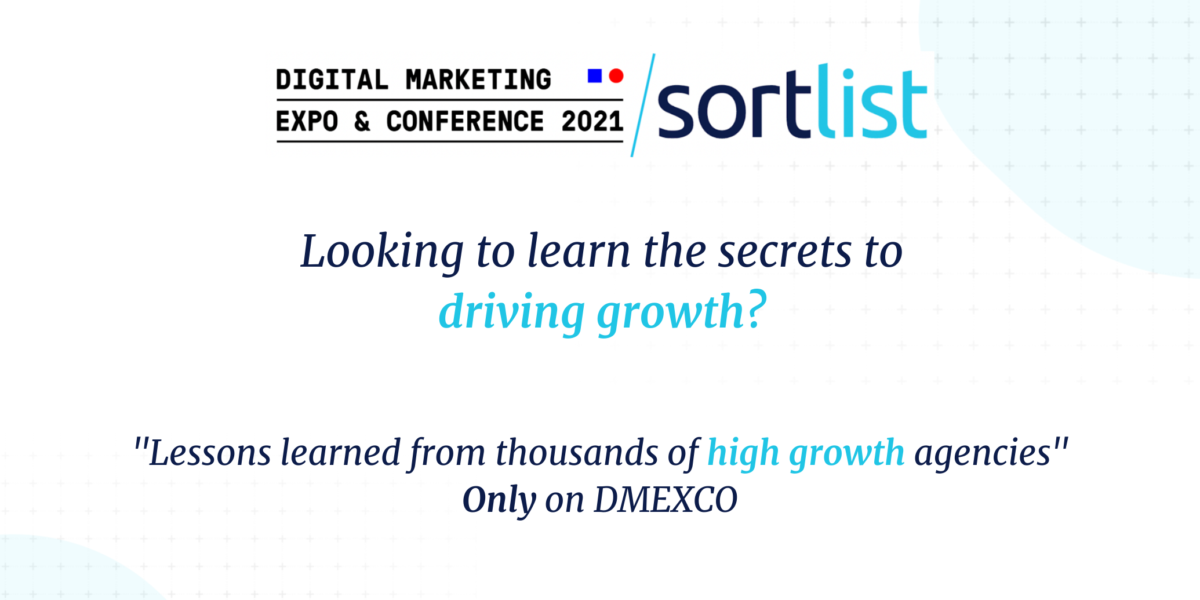 Can you put your finger on what defines a high growth agency? What sets apart an agency that trundles along, accumulating clients, from the one that explodes from one day to the next?
One of the key differentiators is how fast an agency can move, and their willingness to adapt to growing trends. An agency of course has to truly dominate their discipline so it takes a degree of bravery and commitment to accompany this vision of the future.
Over the last couple of years we've seen some seismic shifts – especially when it comes to digitalization.
The most notable is the demand we've seen for Web Application services – up 89% over the last two years. Demand for E-commerce agencies has increased by 66% and for digital strategy by nearly 40%.
This might not be especially surprising given the pandemic, but these were growing tendencies long before. Those agencies that cottoned on early have reaped the benefits now.
What are some of the soft skills that these modern agency leaders have in common?
Since 2017 we've actually seen a consistent year on year decline in the average project value: in those four years the average budget has plummeted almost a third – from nearly €60,000 to about €40,000 so far in 2021.
That means you've got to have 33% more projects to make the same return as you were making just four years ago.
Knowing how to optimise processes, and finding the right tools to let your team do more with less is essential therefore: as is calculated risk taking, a knack for building teams fast, and an eye for a business opportunity.
Lead generation is the eternal question for an agency – what are the highest growth agencies doing?
They're looking far and wide for leverage, and thinking outside of the box while they're at it. Content, remarketing, email nurturing, the really high growth agency does all of it.
To give you an idea, we get over 1,000 projects per month just from facebook and social ads – there is huge leverage here and just going from 0 to 1 with your agency can give tangible results.
There's always the balance to be struck, between working for your clients and working for yourself, to get more clients. That's why we see many high growth agencies outsource parts of their lead generation therefore – and focus on delivery.
In short, what will make or break an agency that starts in 2021?
Keeping your eye on the trends, getting that first project, doing the great work you're capable of, then leveraging it – working hard and partnering well to get eyeballs on it and show the real value your agency can offer.