Has Covid finally made everything remote and digital? Onboarding 4.0
The coronavirus pandemic has forced many teams to work from home. If you want new employees to learn the ropes, you need to know how to effectively train them online. We show you what it takes for digital onboarding to be a success.
Virtual onboarding starts long before the first day of a new job
Job interviews via video call are now a standard part of the recruiting process. However, when new employees start their job in a WFH environment, it can present a wide range of new challenges, both for the new hire and the management team. The necessary groundwork should be laid way ahead of the first day so that both parties can get down to business without any obstacles.
Facts about the company or agency and its services and products should be discussed beforehand. The role that the new team member will be taking on should also be clearly defined. That way, they will know straight off what will be expected of them.

Technical requirements should be clarified, for example if the new recruit has a laptop or PC at home. It should also be checked in advance whether the device is compatible with any relevant software or tools.

A VPN connection, cloud access, passwords, and login details should be set up before the job is due to start. A step-by-step PDF guide should be provided to new employees for this purpose.

Future and recurring meetings as well as the first tasks should be shared with the new hire via a calendar and project management tool.
As personal as possible: a virtual introduction
When onboarding remotely, new recruits can't be taken on a walk around the agency or get to know the team over lunch. That's why it's extremely important for them to be introduced online as part of a big group. A video conference gives them the opportunity to get directly involved and put a face to the name of new colleagues. To make sure they quickly find their way in their new team and role, they should also be assigned a designated contact person to answer any questions they may have. That also promotes collaboration among colleagues from the get-go.
Regular communication is essential
Feeling part of a company or agency can be a real challenge when working from home. In an office environment, it's easier to quickly ask questions or discuss matters. Particularly in the first few weeks, managers and designated contact persons should constantly endeavor to engage with new employees as part of the digital onboarding process to prevent them from feeling overwhelmed or unsure. A quick chat in the morning can clear up any potential misunderstandings and strengthen the sense of belonging.
Tricky but important: imparting the corporate culture remotely
New employees usually instinctively pick up on the professional and social norms of a company simply by spending time in the office. That can quickly fall by the wayside when everyone is working from home.
So, when you're digitally onboarding, you also need to make sure that team members have a meeting at least once a week to bring each other up to speed and discuss past and future projects as well as the challenges they are currently facing.
Through this, it will become clear how internal communication and work processes function and which values, rules, and principles the company and its employees live by. Joint workshops or virtual gatherings at the end of the working day make it easier for everyone to get to know one another more closely and boost the general motivation of team members.
Embracing feedback to optimize the virtual onboarding process
Many companies and agencies were already working as purely virtual teams even before the pandemic, while others have only just leveraged the benefits of remote working this past year. To continue to promote decentralized working in the future, new recruits should be asked for suggestions for improvement, ideas, and constructive criticism. It can also help to write a to-do list to document the steps involved in the onboarding process.
Digital onboarding case study – how ecx.io, part of IBM iX, is mastering it
We asked Petra Lindner, Chief People & Talents Officer at ecx.io, part of IBM iX, about her experiences with digital onboarding over the past year.
Petra Lindner: We celebrated a one-year anniversary this last March: one year of remote onboarding. And who would have thought it? The concept has proven to be a winner. More than 100 colleagues have now already successfully passed through our virtual onboarding process at ecx.io, part of IBM iX. Nonetheless, we had to muster up a lot of courage last year to digitalize a completely physical onboarding concept over the course of just a few days.
From collaborating remotely with our customers, we knew that virtual workshops are mentally draining and barely leave any breathing space to process information. So we turned what would usually be two full-on onboarding days in the office into a week of separate onboarding sessions – on corporate communication, our communication tools, culture and values, our technology partners, and agile project management. In addition to staggering the sessions, we also emphasize interaction and variation in our virtual onboarding.
Thanks to cross-location cooperation within the IBM iX agency family, we can draw on an existing set of digital communication and collaboration tools. Slack, MURAL, Webex, and other tools provide a great mix for communicating directly with colleagues in interactive breakout sessions, even when working from home. Switching the camera on during the sessions is a must. That makes the interaction more personal and also means that employees will be greeted by familiar faces when working in the office is possible again. Videos are also a good long-term complement to live sessions. For our virtual onboarding concept, the ecx.io leadership team recorded our ecx.io playbook as a personal video message last year (it would have usually been distributed as a physical brochure).
All in all, the past year has shown us that remote onboarding is definitely feasible and has worked extremely well with our newbies in these unprecedented circumstances.
However, we are also aware that the key aspects of welcoming new employees personally and giving them an office tour in our IBM iX studios in Germany, Austria, and Croatia cannot be replaced by a virtual meet-and-greet. Based on the insights we have gained over the past year, we want to implement a new hybrid model in the future to bring together the advantages of both worlds – physical and remote. Although the transition was a major challenge last year, it ultimately contributed to optimizing our existing concept and making it more flexible.
Petra Lindner, Chief People & Talents Officer at ecx.io, part of IBM iX
Petra Lindner joined the ecx.io team in 2011 and manages a wide range of aspects relating to the development of employees and the organization across all locations. What particularly motivates her here is the unique team spirit and the fact that agility is actually put into practice and not just a buzzword. Her current focus is on how employees are feeling in the remote and hybrid working situation and what the future world of work will look like. In this context, the aim is to translate key lessons learned from the crisis into suitable development opportunities and offerings for colleagues.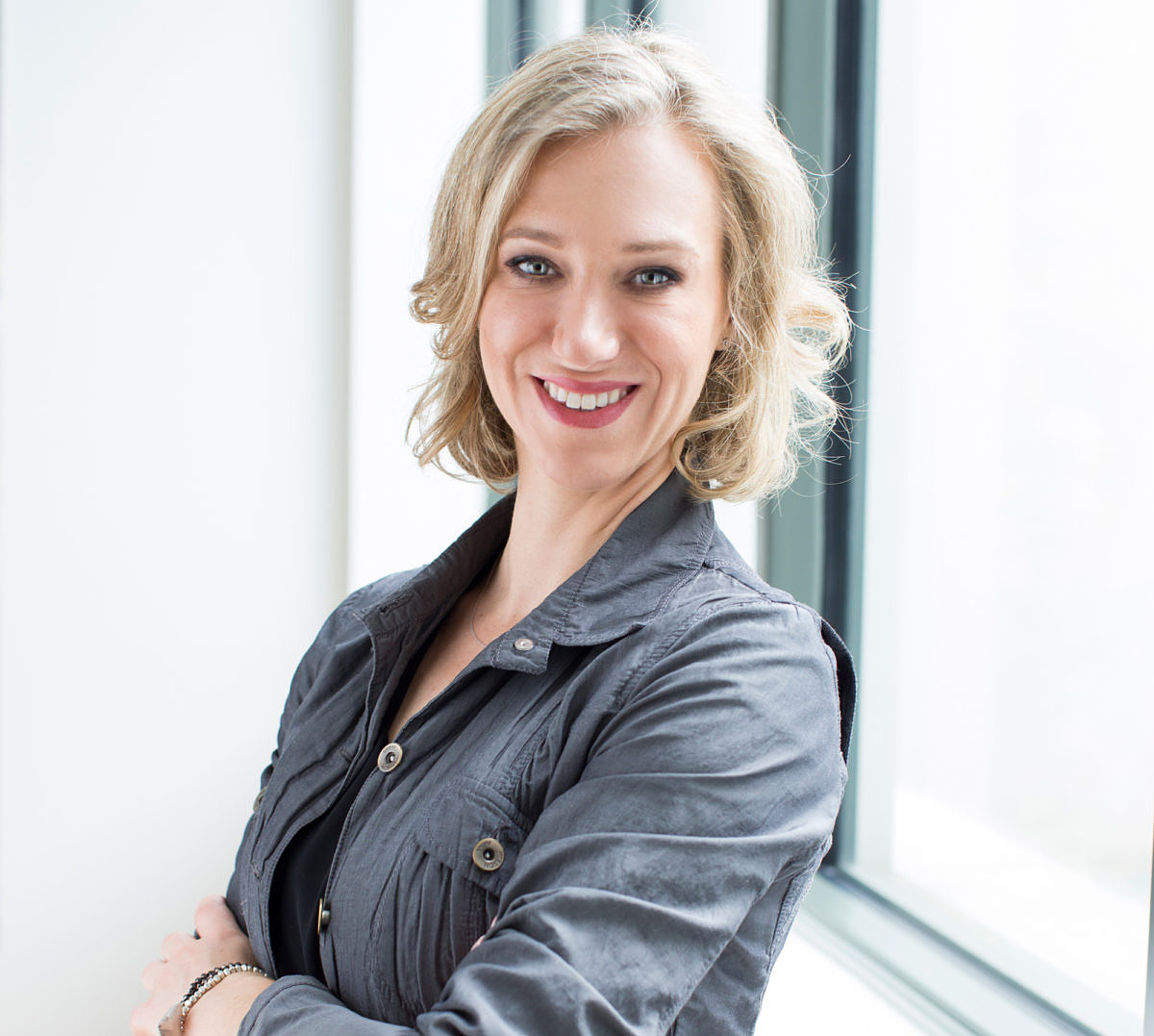 If you don't want to miss any other exciting topics, then subscribe to our content newsletter now and stay up to date.