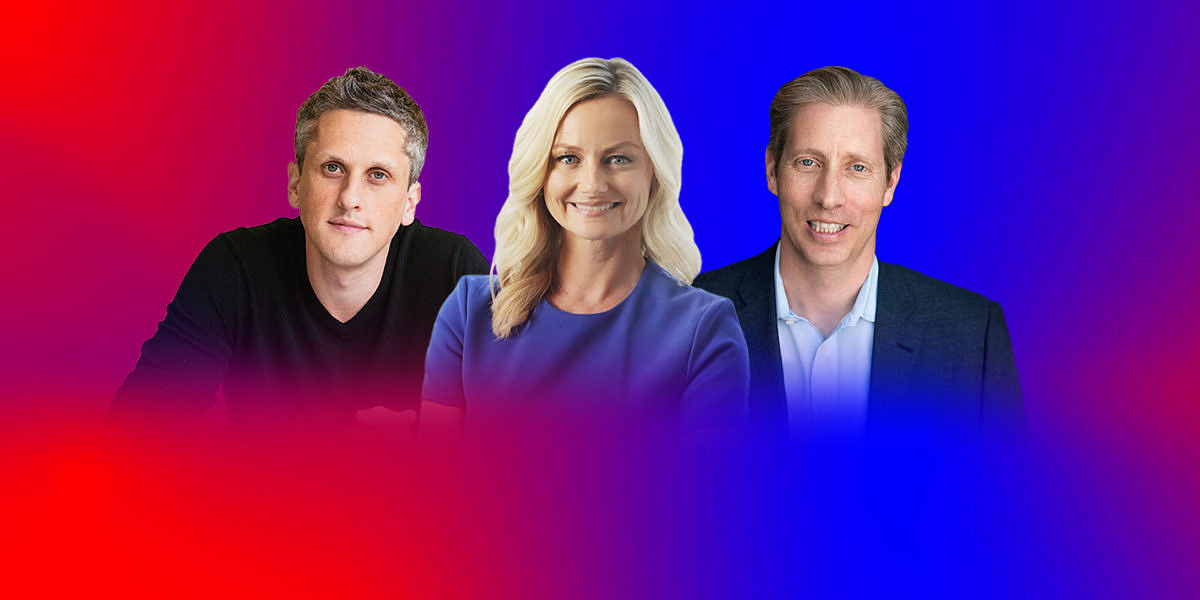 DMEXCO @home – the digital edition of DMEXCO 2020 – will once again be presenting a world class roster of top national and international speakers this year. Leading minds from the global digital, media and marketing sectors, including Jayar Donlan (EVP Advanced Media WWE), Ulrich Klenke (CBO Deutsche Telekom), Nicola Mendelsohn (VP EMEA Facebook), Tarek Müller (CEO & Founder of About you), Robyn Peterson (CTO CNN), Louise Richardson (Director of Marketing, Pinterest), Li Shiwei (VP Tencent Cloud Europe), Vanessa Stützle (CDO Douglas), Sophia Velastegui (CTO, AI of Operation Apps Microsoft), and Sabine Zantis (Managing Director Marketing & Communication Aldi Nord), will be discussing social issues and industry-relevant topics related to digitization and marketing. The focus will be on current digital trends, living and working in the era of the coronavirus pandemic, and this year's DMEXCO motto: "Attitude matters."
"The DMEXCO Conference spans the entire range of our economy. Whether e-commerce, publishing, payment, entertainment or technology, our streams will showcase top speakers discussing the digital agenda of tomorrow, elucidating their visions, and presenting their innovations. In addition to keynotes, lectures and talks, our community will have the opportunity to engage in dialogue, share ideas and experiences, and attend interactive workshops on our platform. We'll release the complete lineup for DMEXCO @home in early September," says Thomas Mosch, Director of the DMEXCO Conference.
DMEXCO @home attendees can tune in to two-hour themed sessions with experts from all over the world on September 23 and 24, from 10am to 10pm. More than 100 practical masterclasses and deep dives will also give participants the opportunity to collaborate, share ideas and experiences, and engage in discussion. DMEXCO is taking a new approach to its platform this year: International partners will expand the program with 40 hours of presentations and discussions on their very own channels as an integrated part of the conference. All presentations will be recorded and then made available to the DMEXCO community as video on demand following DMEXCO @home.
"Especially in the current situation, the industry needs powerful impetus, motivation and solutions. Our incredibly dynamic lineup and variety of educational formats, including masterclasses and deep dives, will offer exactly that, to clearly signal that things are looking up again," adds Dr. Dominik Matyka, Chief Advisor at DMEXCO.
Tickets for DMEXCO @home cost 99 EUR and are available in our online ticket shop at https://dmexco.com/tickets/.
Image material for DMEXCO is available online at https://go.dmexco.com/press-downloads-dmexco.
About #DMEXCO
DMEXCO is the meeting place and a community for key players in digital business, marketing, and innovation. We bring together industry leaders, marketing and media professionals, and tech pioneers to set the digital agenda. Both globally informed and locally focused, DMEXCO offers an ecosystem with seminars, debates, and expositions outlining the future of the digital economy and driving market value.
Having brought together 38,000 visitors, around 1,000 exhibitors, and more than 700 speakers from around the world in 2019 for a one-of-a-kind event in Cologne. DMEXCO has set the standard as the place for business minds to learn and inspire, build connections, and for ideas to become actions. DMEXCO — where tomorrow's digital business happens today.
The German Association for the Digital Economy (BVDW) – with the special participation of the Circle of Online Marketers (OVK) – is the ideational and professional partner of DMEXCO and the owner of the DMEXCO brand. DMEXCO is organized by Koelnmesse.
DMEXCO 2020 will be held online as DMEXCO @home on September 23 and 24, 2020. Information, along with photos, videos and original audio clips from DMEXCO 2019, can all be found at https://dmexco.com, www.facebook.com/dmexco, www.twitter.com/dmexco, and www.youtube.com/dmexcovideo.