This is why you should improve your marketing processes
Regardless of whether they are start-ups or established corporations, companies are facing the challenges of digital transformation. This is what is important in the digitalization of marketing processes.
Digitalization of marketing processes often creates new difficulties and redundancies. On the one hand, more internal and external employees from companies and agencies have to work together than in the past. On the other hand, the working world has also changed due to the flexibilization of the workplace. There is no longer a single office for many employees, nor are there fixed working times.
We spoke with Asana's Head of Marketing, Dave King, about how companies—especially fast-growing start-ups—should position themselves to make their processes as smooth as possible. King places emphasis on the perspective of marketing departments.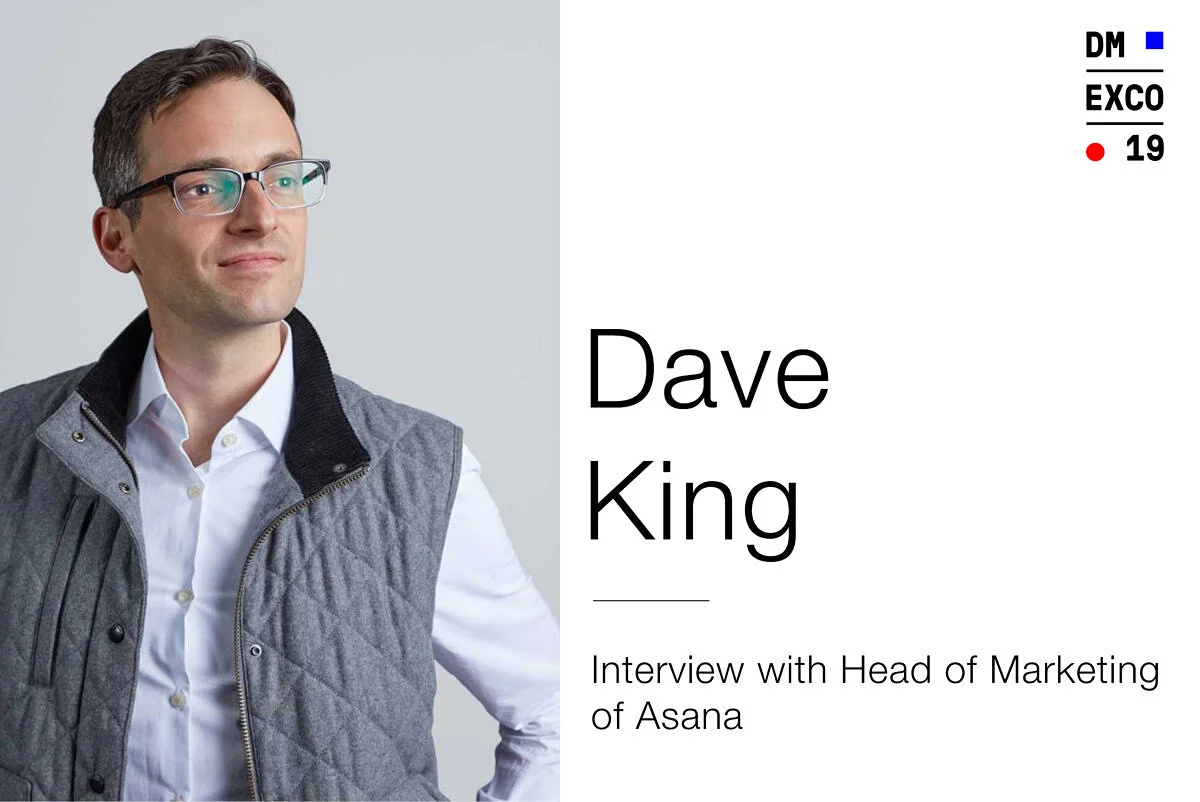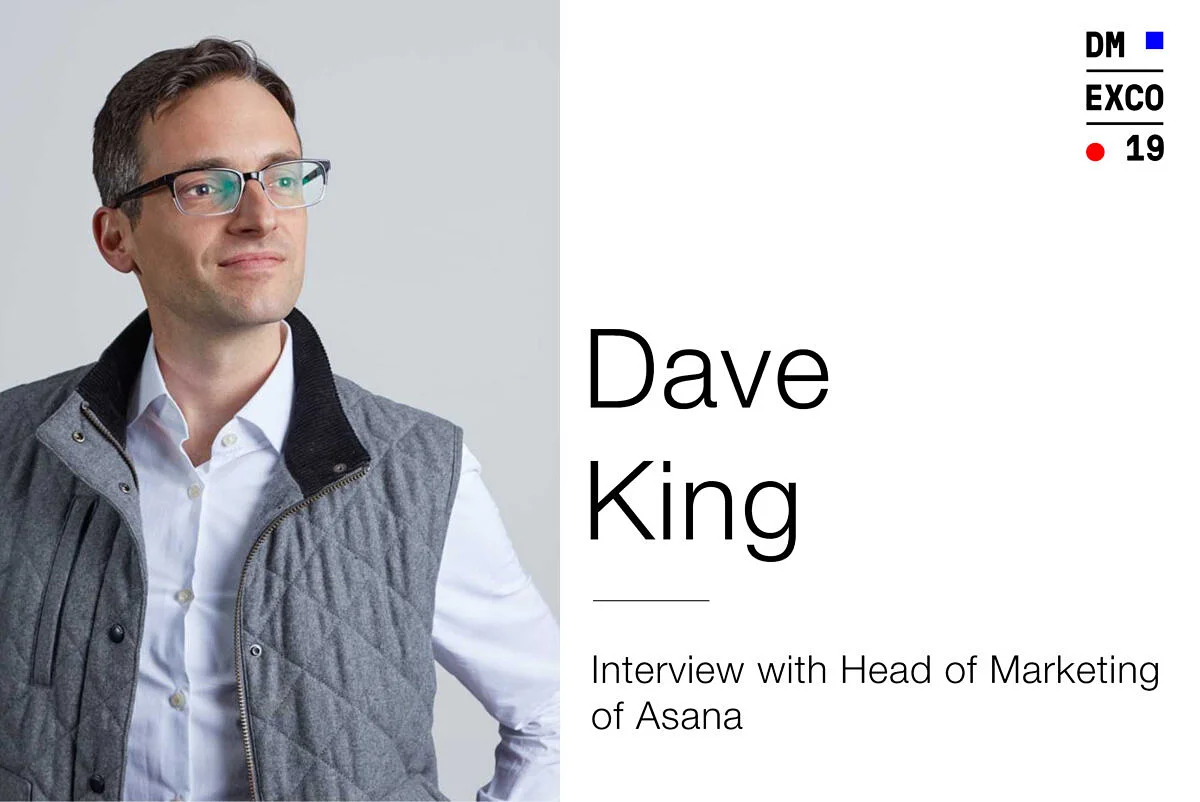 Let me ask you a general question. What do you think is important for processes in marketing departments and agencies? What are the biggest project management pitfalls?
All project participants have to be aware of the goals they want to achieve together. They all have to agree on the steps that need to be taken. The timing must also be clear to everyone. And last but not least, all team members have to know who is responsible for what. This may seem obvious, but it is exactly what is lacking in many marketing projects. External service providers in particular, who are naturally less involved in the project, did not always have this important information in the past and were therefore not able to prioritize tasks in a meaningful way. I dare to say that part of the weekend and night work often carried out in agencies before submitting projects has to do with this suboptimal knowledge.
Basically, many projects large and small fail because not everyone is clear about the exact project goals and the milestones along the way. You hire people who can find the most creative solutions to a particular problem, so you should also let them find the ways to the goal and the processes. The advantage of agile processes is that the path to the goal is often still developing.

What differences do you see in work organization between startups and large established companies with rigidly defined processes?
We are now primarily seeing large companies looking to start-ups and being inspired by them to become faster and more agile. Let's not kid ourselves: all large corporations are going through a digital transformation or will have to go through one in the next few years. Startups, which are often already much more agile and digital, are changing the playing field in almost all industries and sectors. Businesses will need to become more innovative or risk soon being less relevant in their respective fields. Large industrial groups, fashion labels and airlines will all have to reinvent themselves, and respond in a faster, more agile way to market challenges. Organizing departments and workflows is not just about a piece of software, but the way you work.
Agile procedures usually require suitable organization tools either online or offline on a magnetic board, for example. What should companies that want to map their workflows using a project management tool consider before deciding on a solution?
First of all it is important to check whether the respective tool is suitable for your own field of activity. Project management in the technical area, for example, differs from that in marketing. The second issue consists of how the product fits into the team and whether the employees want it and are able to use it. Any tool that is only used with reluctance is wasted money. Above all, this includes whether the tool's usability matches the employees and the company philosophy. Some like simplicity, while others like beautiful design, and others want to be able to display as many features and possibilities as possible. The third issue, which is particularly important for startups, concerns scalability. Can the work organization tool grow and scale with the company? And does the data model fit in with the increasing complexity of work processes, which naturally occurs over time?
How do you ensure that existing products—from document services in the cloud to creative tools like Adobe CS—work well with such a system?
In fact, it is important to choose a platform that follows the same philosophy as we and some others do. I am referring to open standards and APIs that make it possible to interlink many different applications. The aim is to ensure that users do not have to switch between the respective applications in their day-to-day business, or that this is done more or less automatically. For example, we work with Adobe and their Creative Cloud to ensure that designers, for example, receive their tasks right in the Adobe products. They can edit them right there and even use them to complete the approval process. The same applies to tools like Slack or Dropbox.
When it comes to this philosophy of open standards, it is irrelevant whether it is an in-house development or an off-the-shelf solution.
In Germany, we are witnessing a trend towards decentralized teams, different working locations and working hours, more home offices and more work on the go. Is this a global trend?
Yes, it is certainly an international trend. Teams are working less at the same location and, thanks to mobile devices, each team member is also working less at a single location. This workplace freedom is still connected with the challenge of reaching people and with the desire to monitor project progress from the outside. Apart from that, forms of communication like phone calls are often not effective either, because they distract people from their work.
Asana Co-Founder Justin Rosenstein explains how teamwork can help turning plans and ideas into successful projects. The paper is available for free download here.