Efficient processes and reduced costs by using digital twins
Is everything running smoothly or would it be worth optimizing something? Product managers and process owners ask themselves these and similar questions on a daily basis. A digital twin can provide the right answers. This story reveals how it works.
Companies face a problem: the introduction of new features, products, and processes is resource-intensive and complicated.
It is rarely possible to reliably predict the extent to which changing something that is already in place or implementing an entirely new solution is really worthwhile. That is a cost risk for any company that manufactures products or manages complex processes. This is where the use of a digital twin can provide important insights.
What is a digital twin?
A digital twin is the virtual replica of a physical object, process, or system. Individual products, manufacturing plants and processes, entire supply chain networks, and even whole cities can be replicated. A digital twin virtually replicates aspects of the real world using information such as operating data from manufacturing cycles, data on product materials, or sales figures. All this information produces a like-for-like model that can be used to test the impact of changes. The aim is to virtually test modifications, optimizations, adjustments, and realignments of individual components or the entire network in real-life conditions without investing actual resources.
What advantages does a digital twin offer?
The computer-aided simulation allows companies to make predictions and create better products and processes – without spending time and money on real test runs and prototypes. Which means that no resources are used in the "real world". A digital twin can help companies optimize their production performance and customer service, achieve better business results, and even explore completely new business opportunities.
But not only that: a digital twin is a real-time copy. It interacts with the original around the clock and is constantly fed data. As a result, manufacturing processes can be digitally monitored and controlled, among other benefits. Using AI, possible sources of error can be responded to early on. That is an advantage that shouldn't be underestimated, especially in an era that is shaped by the IoT and increasingly complex, autonomous processes.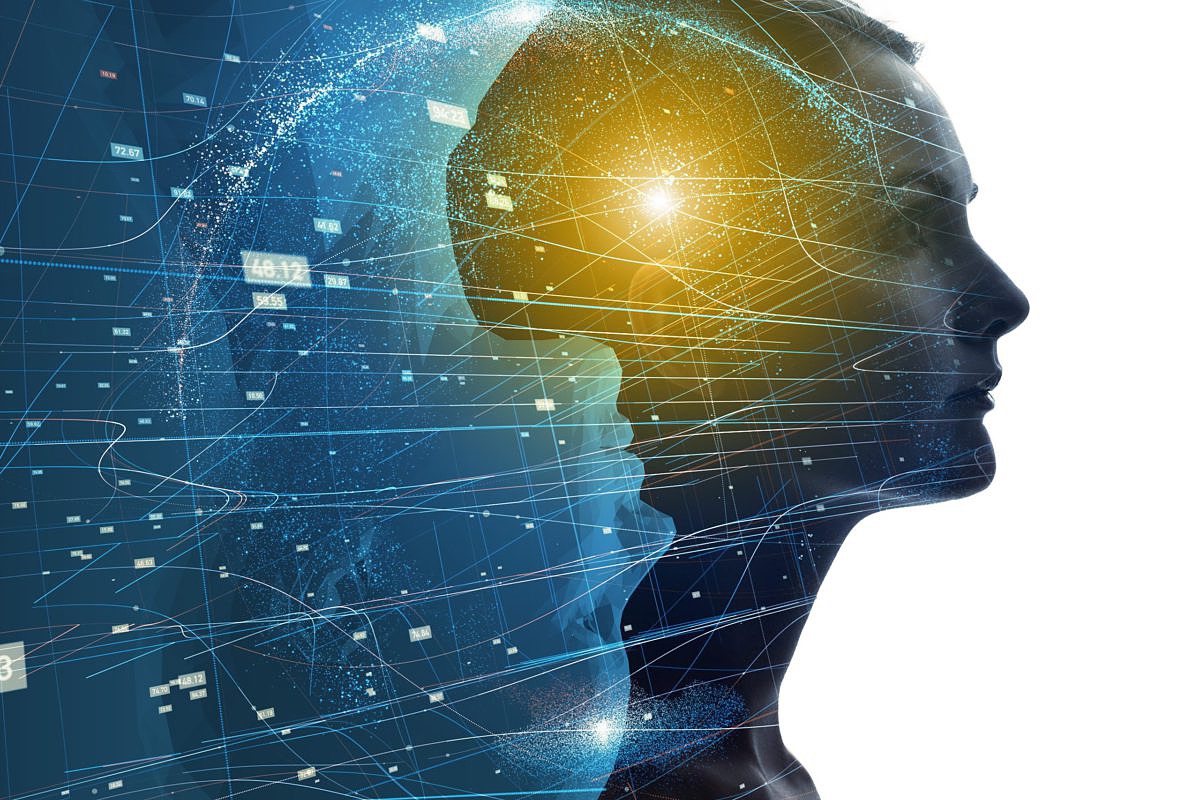 Possible uses of digital twins
Digital twins can be used in a wide range of applications. Industrial and manufacturing plants especially benefit from it, since they can utilize the technology to optimize their production and maintenance processes. Being able to digitally replicate and plan transport and storage processes is also a decisive advantage in terms of logistics and supply chain management. In the facility management sector as well, digital replicas of buildings can simplify monitoring and maintenance tasks. Even urban planners benefit when it comes to real estate construction, traffic, and environmental protection. Last but not least, the technology is also suitable for industries such as the healthcare sector and retail trade, for example to manage hospitals or commercial spaces.
Digital twin technology in practice
A digital twin consists of sensors that receive data, a data memory, and a software program that links all this data together and makes it accessible to a human via an interface.
In the context of products, a digital twin can be created using product lifecycle management (PLM) software or a manufacturing execution system (MES), for example. Exactly which software solution is suitable depends on the specific application. Some providers offer out-of-the-box solutions. However, standard products don't always meet every individual requirement. It is also possible to commission a developer to build a customized software program, but that in turn entails higher acquisition costs and subsequent further development expenses.
Generally, a tool should never be decided on by one department alone. It is advisable to take a cross-departmental approach and involve everyone responsible for the relevant product or process from the very start, including employees from
IT,

marketing,

HR,

sales, and

logistics.
That will ensure that all departments can contribute their expertise and ultimately benefit from the digital twin.
Summary and outlook
The digital twin concept is gaining ground in many industries. Many IT experts regard digital twins as an important future trend for the coming years. This is hardly surprising, given that the technology offers companies clear advantages: products and processes can be developed with minimal resource input and ultimately implemented more efficiently. What's more, a digital twin provides enhanced possibilities for monitoring and controlling processes and systems.