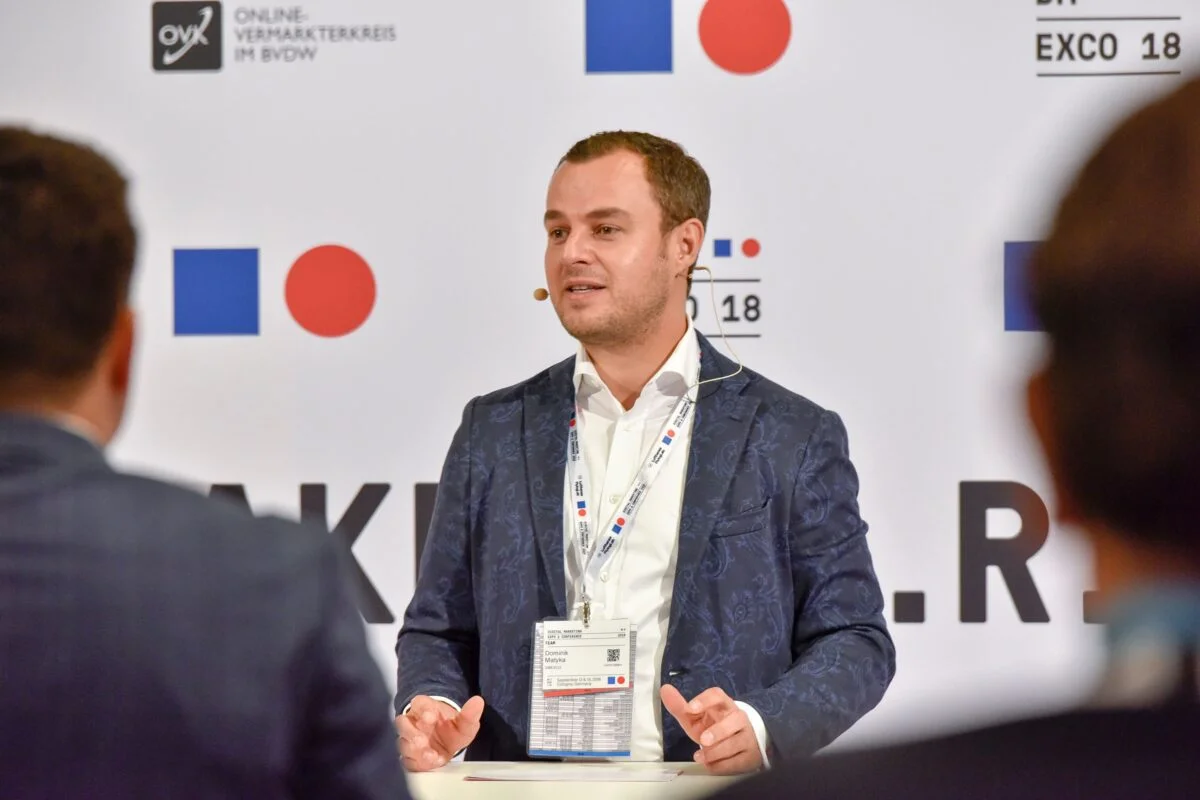 In the first episode of the DMEXCO Podcast, Chief Advisor Dr. Dominik Matyka visits with Katja and Alex about the reorientation of the trade fair as a central meeting place for all major decision-makers in digital business, marketing and innovation.
"Oh, all you have to do is drink a few Kölsch beers with a few exhibitors. Then everything's fine." Dominik always likes to recount this little anecdote. Because that is precisely what was said to him when he took over his post in early 2018. But the desired transformation of DMEXCO wasn't that easy.
"We developed a new CI around our brand core – from our values to a new website designed to provide a better reflection of our value proposition. But that was far from everything. We know we still have a lot of work to do." That's how Dominik sums it up after the first six months.
The major goal: The transformation from trade fair to medium as the world's leading ecosystem for digital marketing. A community. 24/7, 365 days a year, powerfully driven by content and personal encounters with the trade fair itself as a highlight and meeting point.
The main focus here is on orientation and more quality. You can learn more about the realignment and further development of DMEXCO in the coming years in this podcast episode.