Jim Egan is CEO of BBC Global News Ltd. While the well-known publicly funded BBC targets an audience in the UK, Jim Egan leads the BBC's commercial arm, which is aimed at an audience outside the UK. BBC Global News operates the TV brand BBC World News Channel and the online brand bbc.com. By being independent of its publicly funded parent company, BBC Global News depends on the successful operation of advertising-financed journalism. Both the TV channel and the online channel are financed through a mix of advertising revenues and distribution fees. These are revenues from worldwide pay TV channels that include BBC World News in their programming, but also from online services like Yahoo in Japan that integrate, use or even commission content.
Jim spoke with Katja about the BBC's offerings and journalistic values as well as how he and his team managed to significantly increase both reach and revenue over the past year. He also reveals his recipe for success for sustainable advertising-financed journalism and provides tips for media managers on how to use Facebook and the like.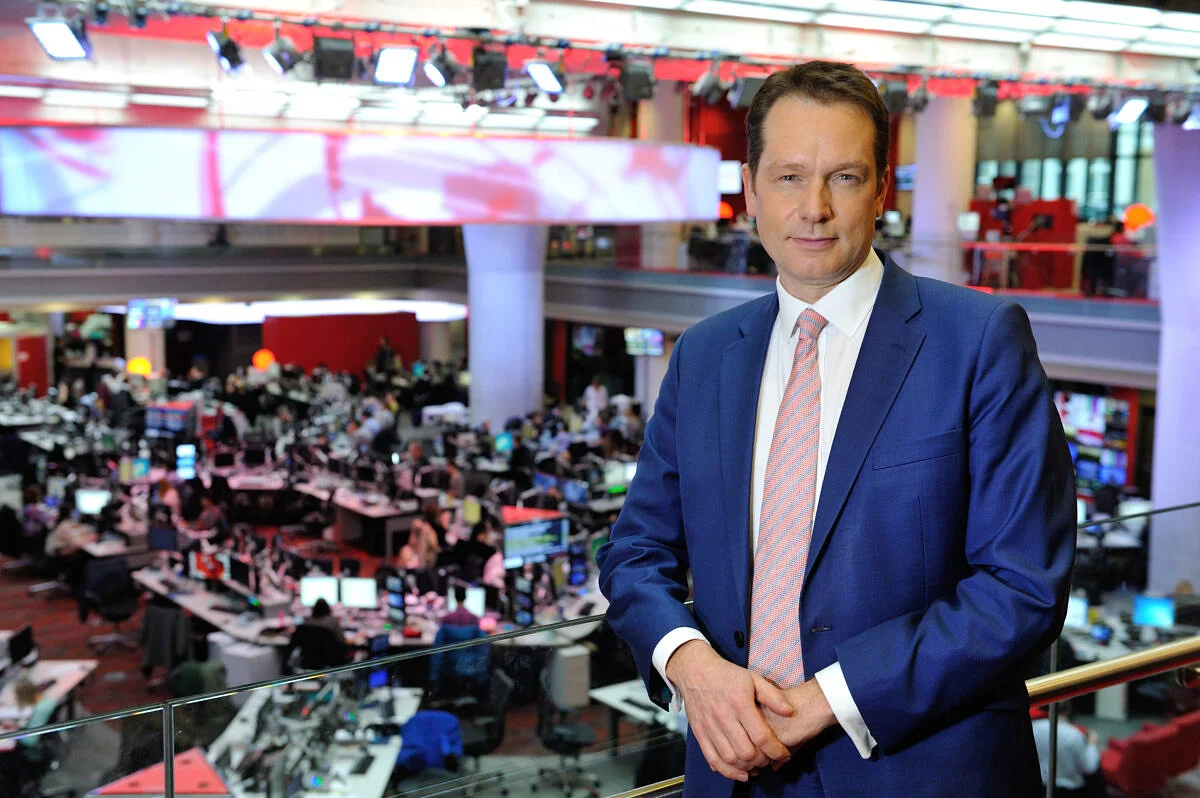 Ad-financed journalism always has to focus on users and advertisers
Jim Egan sees two major success factors in the BBC's values. Firstly, it focuses on good, independent and trustworthy journalism. This adherence to the BBC's almost 100-year-old principles not only has a positive impact on reach and user trust, but also on the appreciation of advertisers. Secondly, these principles also include innovative strength, which is reflected in products such as BBC Storyworks and BBC Reel. Storyworks is the name of the content agency, which is separate from the newsroom and creates high-quality content for advertising partners that is placed between the editorial content where it is marked as advertising. According to Egan, it is important here that the commercial content fits into the editorial environment in terms of quality and benefit for the user. Reel, on the other hand, is a platform for high-quality BBC short videos on all kinds of topics that our podcast host Katja is already binging on.
On the other hand, there is a cautious, well-considered approach to the big social media players and big names like Apple News. This does not mean that the BBC is not present here. Quite the contrary, with its "Cut Through the Noise" series, the BBC is the first news organization outside the USA to produce a weekly show for Facebook Watch with 1.5 to 2 million viewers per episode.
In the further course of the conversation, Jim Egan shows how he sees media companies and their media brands as financially viable in the digital environment. In everything that media do, Jim Egan recommends that it must be good for both users and advertisers. Only then can advertisement-financed journalism function sustainably.
Another interesting look at the future of journalism is provided in the interview by two of DMEXCO's international media partners: Brian Morrissey, editor-in-chief of Digiday and Zeba Mahmud, editor-in-chief of Arabian Marketer.