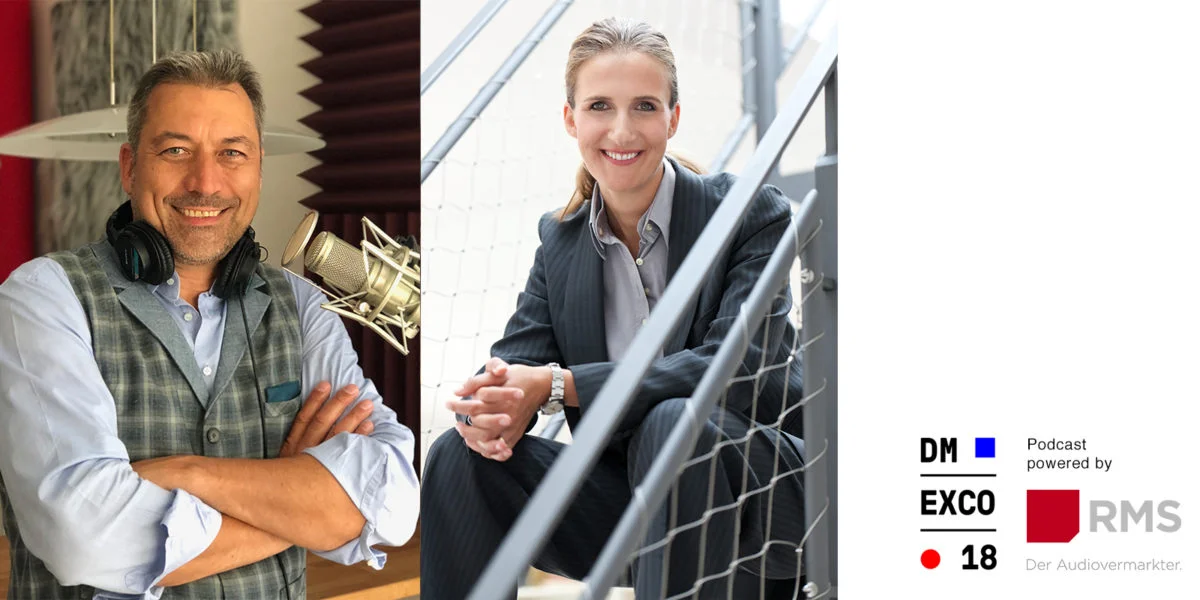 The DMEXCO podcast has been launched with support from the audio experts RMS. and two distinguished personalities as hosts.
Prof. Dr. Katja Nettesheim has been addressing the challenges of digital transformation with established companies for twelve years. Her co-host is no less than podcast pioneer Alex Wunschel. He is also Chairman of the Munich Marketing Club.
Together Katja and Alex will be tackling the range of topics covered by DMEXCO: Marketing, Media, Technology, Business and Future. They will talk to extraordinary guests about the trends, developments and challenges in the digital economy.
In the inaugural episode, Episode 0, Katja and Alex introduce themselves. You can also learn more about our hosts in this exclusive interview we've conducted with them.
Learn more about why podcasts are also interesting for your marketing mix in our story: Podcasts: audio for the content marketing mix.