User guide: for the best DMEXCO @home experience
DMEXCO @home finally opened its doors on August 18! With a new platform and features guaranteeing a whole range of new possibilities. Our free user guide will help you maximize your digital expo experience!
DMEXCO goes mobile with its own app
While visitors to last year's DMEXCO @home were only able to log into DMEXCO @home via their desktop, this year they can also take part using a mobile device. The DMEXCO app can be downloaded from the Google Play Store or the Apple App Store. You'll then be able to use DMEXCO @home to network with others or experience inspiring sessions with top speakers wherever you happen to be.
DMEXCO @home Leaderboard Challenge
The expo platform opened on August 18, so not only can you already log in, but you can also take part in our Leaderboard Challenge starting now. You'll be rewarded for actively contributing to DMEXCO @home: rate sessions, send meeting requests, or bookmark exhibitors, and you'll automatically score points as part of the challenge and have the chance to win prizes worth up to 2,000 euros.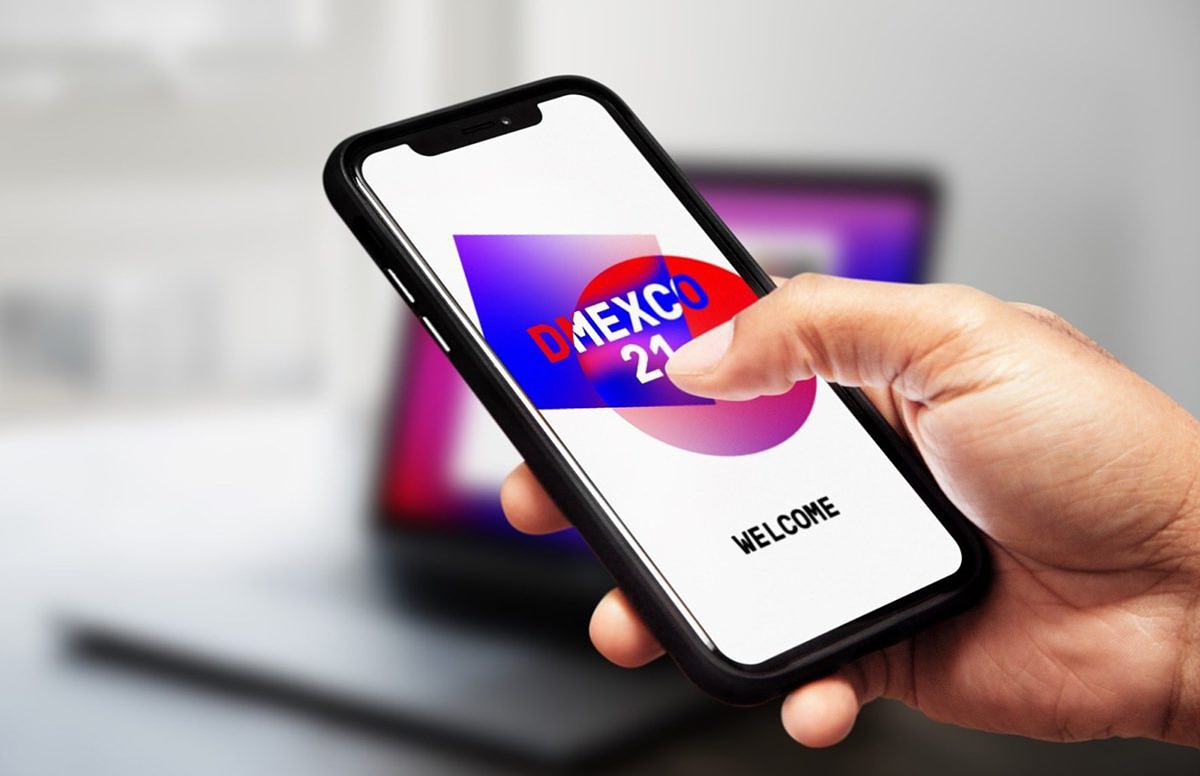 Create a personal DMEXCO @home expo schedule in advance
More than 160 hours of action await you at DMEXCO @home: with presentations, talks, panel discussions, and masterclasses being streamed across a total of four channels. Over 400 international top speakers will be gracing this year's expo with their expert knowledge, including:
Jeremi Gorman, Chief Business Officer, Snap

Rana el Kaliouby, Co-founder & CEO, Affectiva

Marcus Hughes, General Manager, Coinbase

Susanne Franz, Global Head of Brand Communication, AUDI AG

Arjan Dijk, Senior Vice President and Chief Marketing Officer, Booking.com

Marc-Aurel Boersch, Chief Executive Officer, Nestlé Deutschland AG

Christina Kiehl, CEO, congstar GmbH

Michael Lysaght, CDO, WW (Weight Watchers)

Marc Opelt, Chairman of the Management Board, OTTO

Stan Pavlovsky, CEO, Shutterstock

Raja Rajamannar, CMO of Mastercard and President of the World Federation of Advertisers (WFA)
Roger Solé, Global Chief Marketing Officer, WeWork
Howard Lerman, Co-Founder and CEO, Yext

Maria von Scheel-Plessen, Global Head of Media & Advertising, Montblanc

Daisy Auger-Dominguez, Chief People Officer, VICE Media

Siim Sikkut, Government CIO, Republic of Estonia
If you haven't already used the platform since it opened on August 18, familiarize yourself with it and its usability now and put together your very own conference agenda in the "Conference Schedule" tab. Start connecting with exhibitors and other visitors or arrange your first meetings now. Good to know: our AI-powered platform suggests contacts that could be relevant to you and your business. Our free user guide for visitors to DMEXCO @home walks you through how to already optimally set yourself up strategically and how to get the most out of the expo once it starts.
Live streaming or video-on-demand for even more flexibility
Whether future-oriented panel debates, hands-on masterclasses, or keynotes delivered by inspiring speakers – the eleven conference streams will leave you spoiled for choice when filling your agenda in your conference schedule. You won't miss a single top speaker, because DMEXCO On-Demand lets you watch any session you want, when and where you want – even after the expo has ended.
Optimally prepared thanks to our free guide
From logging in to live streaming and networking: our free user guide contains plenty of helpful information and tips to ensure that you and your business have the best digital expo experience at DMEXCO @home.