Dr. Rolf Illenberger is an expert on virtual reality. Illenberger is CEO of VIOND, a Munich-based start-up with a platform, VIOND.io, that creative professionals and companies without any special VR programming expertise can use to create interactive 360º/VR experiences via drag and drop functions. At DMEXCO 2018, he was in charge of the VR Lounge, where visitors could use different showcases to see what virtual reality can do and what benefits VR has to offer.
The podcast with Alex discusses the disillusionment following the initial hype around VR and AR in 2015 and the devices, technologies and applications now emerging that will help virtual reality break through in 2019.
"The Oculus Go was the transition from the horse-drawn carriage to the internal-combustion engine"
Rolf Illenberger has long dealt with the ways in which media content can be transferred to virtual reality and the challenges that need to be overcome in order to be able to develop 360°/VR experiences more easily and make them accessible to a wide range of users. While successful applications have already begun to appear in the B2B area, any breakthrough in the B2C sector will require widely available and affordable hardware.
No later than when VR glasses no longer cost 200 euros but only 20 euros, we will see how many people worldwide would rather spend their day in the virtual world than in the real world, Illenberger observes.
"2019 will be the year when companies can no longer afford to ignore the topic of virtual reality."
Where cost-effectiveness is concerned, Illenberger has several successful use cases for companies: VR is an obvious choice when it comes to employee training and onboarding. The firms already treading new paths today can innovate to save on travel costs and considerable amounts of time. For end customers, there are infotainment concepts in which the customer can experience hotels before a vacation, or cars before a purchase, for instance. VIONT's platform helps with these concepts, creating interactive VR experiences easily and without any special developer expertise.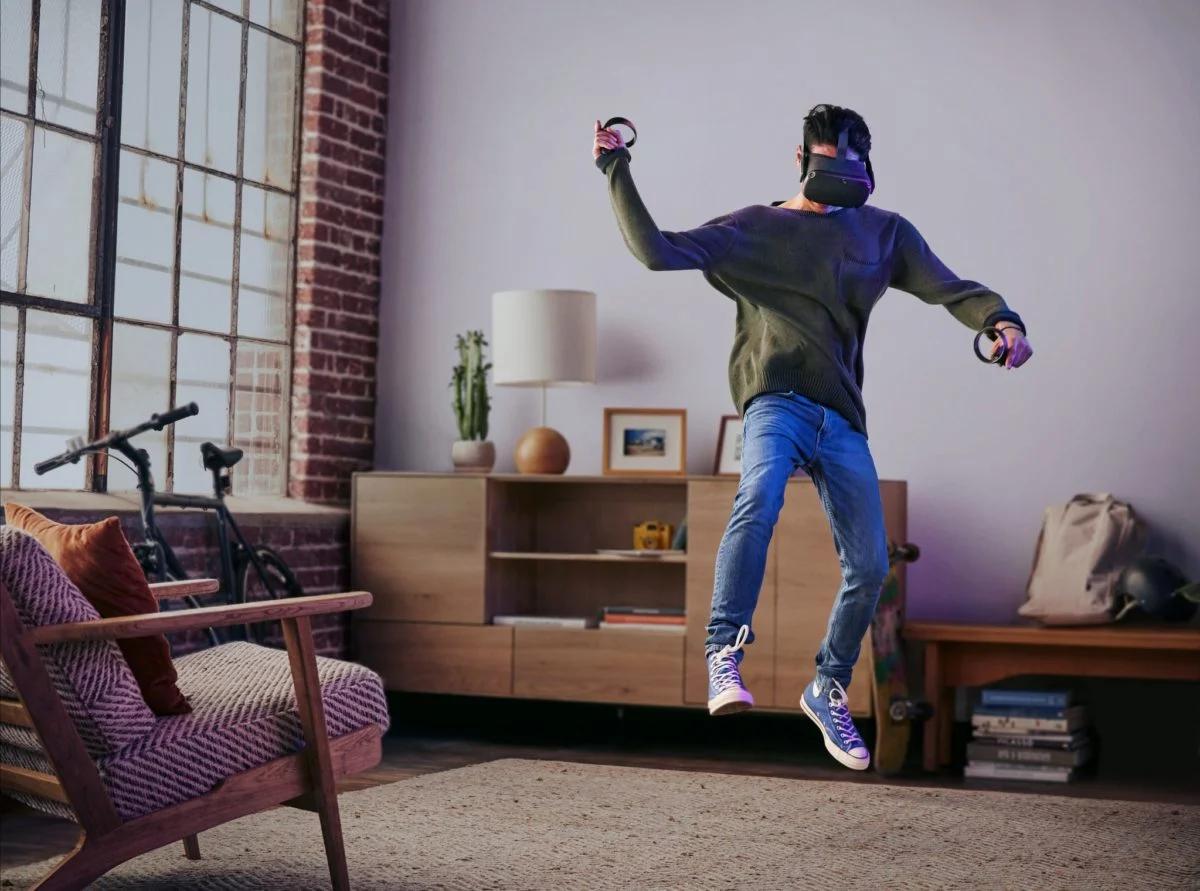 Illenberger sees the theme of entertainment as still in the future. The big challenge is storytelling. Telling stories in the 360° world will present wholly new challenges to storytellers and media designers alike. The hardware for this is already waiting the starting gates: Facebook has already announced the next device with a clear entertainment focus for spring 2019 with the Oculus Quest.
Read our story on Augmented Reality:
Augmente Reality in Marketing: 8 Current Examples