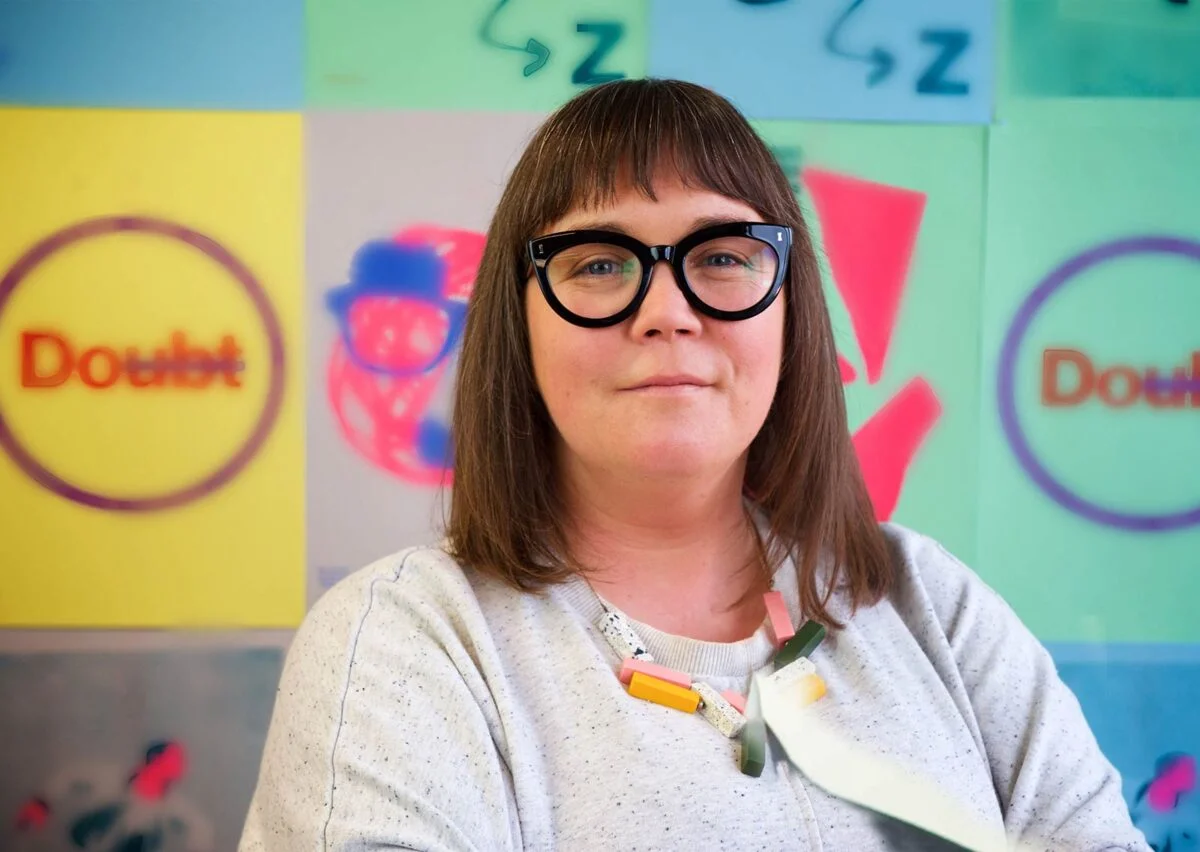 Exploring new things and getting inspired – over 400 million users worldwide regularly go on a visual journey of discovery on Pinterest. Hardly any other platform captivates its users with visual content as much as the online pinboard Pinterest, which was launched in 2010. The name says it all: the new word creation "Pinterest" is a combination of the words "pin" and "interest". So in essence, the personal interests and preferences of users are always at the heart of the matter.
And that is precisely what Louise Richardson, Director of Marketing (EMEA) at Pinterest, sees as the decisive difference from the usual social media platforms, as she emphasizes in a chat with our host Alex. According to Richardson, Pinterest is not a social media channel, but rather a personal media platform: "I think what's different about Pinterest from social media is that people come here for a very different reason," she says. "People come with a mindset of discovery. So they want to discover new things. They want to seek inspiration and hook up with content providers, with publishers, with brands who can help them bring that inspiration to life."
This quality makes Pinterest marketing extremely interesting to many providers. As a result, companies on Pinterest mainly position themselves with branded content that is naturally embedded in the user experience. "And weirdly, as a consumer of the platform, it never really occurred to me that Pinterest was an advertising business, weirdly, despite 20 years in the advertising industry, because branded content is so kind of endemic to the experience," says Richardson about her own user experience. Pinterest inspires people and gives them new ideas – it's why the platform has always been a good place to shop in her opinion. While users were directed to external online shop sites in the past, Pinterest has been increasingly focusing on the direct integration of shopping features for some years now.
"So the best way to describe Pinterest is that we are a visual discovery engine, so we are a source of inspiration for people looking to shop, basically. So we've always been a place where people have come to discover new ideas, to get inspiration and, importantly, to bring those ideas to life."
Pinterest gives brands the opportunity to position themselves in an extremely positive mindset. After all, especially in times of crisis, Pinterest users – also called "Pinners" – look for inspiring and creative content: "So I think that's the first thing people, regardless of their particular psychological situation, come to Pinterest for – to be inspired and to have a positive experience. And we really invest in products that help our Pinners have that," says Richardson.
Marketers interested in finding out what search queries are currently trending on Pinterest can refer to Pinterest insights, or "Pinsights": this annual trend report predicts the top 100 trends from various areas of life for the coming year on the basis of search queries entered globally in the app.
In the podcast, Louise Richardson and Alex Wunschel also discuss the following topics:
What target group can be reached on Pinterest?

How intensively is Pinterest used in Europe and particularly in the German-speaking region?

What impact has the COVID-19 crisis had on the platform?

How can Pinterest offer its users virtual window shopping?

What options are there in terms of visual search?

How should brands communicate on Pinterest?
We hope you enjoy listening!