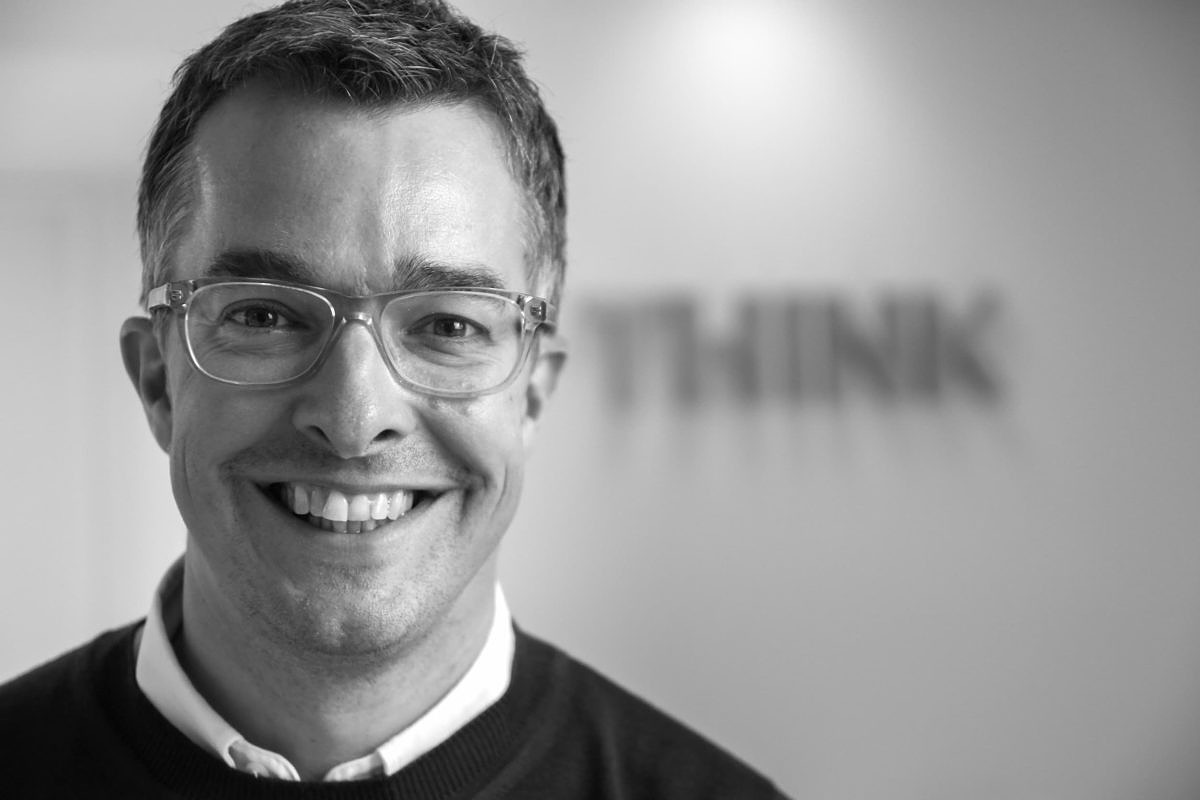 In this podcast episode, our host Alexander Wunschel once again welcomes a fascinating and highly inspirational guest to the studio. Jeremy Connell-Waite is Communications Designer at IBM and also runs workshops on marketing and storytelling for C-level employees of other companies in his role as executive performance coach.
He previously worked for brands including Nike, MTV, Uber, and Vodafone and managed marketing strategy teams at Adobe and Salesforce. What's more, he hosts his own podcast "10 words" and is an active climate ambassador on his website jeremy.earth.
Sustainability and corporate responsibility are terms that have been incorporated into the communication and marketing strategy of many purpose-driven brands for some time now. However, the topic area is complex, and storyteller Connell-Waite wants to raise the awareness of companies and marketers toward greater sustainability.
"We're seeing that business leaders are going to be responsible for driving social change, as well as economic change."
Companies and brands are now more trusted as media forms, but how does that fact influence business leaders? Storytelling as a device for successful corporate communication plays the decisive role. We're all storytellers and respond best to something that is presented to us as stories. Connell-Waite has no doubt that the trust people place in a brand or company can be significantly boosted when this idea is effectively and consistently applied to marketing.
But how can the right partners, ecosystems, and platforms be brought into a company when the latest IBM Global C-Suite Study found that three quarters of employees make important strategic decisions based on gut instinct?
Connell-Waite shares his experiences from the world of C-level managers and how managers are dealing with the challenges of the future. What interests him is how the decision-makers think and what mindset they have.
"So my argument, just to wrap all of that up, is why are we spending so much time talking to people about what keeps them up at night instead of trying to talk about the more positive stories? What gets you out of bed in the morning? What inspires you? Why does your company exist? Why do your customers care what you stand for? You know, what's your belief system?"
In search of meaning, attitude, and purpose, companies are constantly forging new paths, but in what respect can individuals change their mindset? That's where Connell-Waite introduces us to the four circles of ikigai – the Japanese philosophy exploring the meaning of life. Drawing listeners in, he addresses the questions that really matter, each forming one such circle: What do I love? What am I good at? What does the world need? What can I be paid for? By extension, the process of finding out how we can make these four circles overlap and become parts of our job is one of the most important things that we can do.
In addition, Alexander Wunschel speaks to Jeremy Connell-Waite about the following topics:
What is important for global C-level managers?

What drives managers in their decisions?

What does Connell-Waite mean exactly when he says it's impossible to be sustainable in business?

How can you establish a movement for a better way of thinking and greater sustainability, and how can storytelling support this movement?
Happy listening!