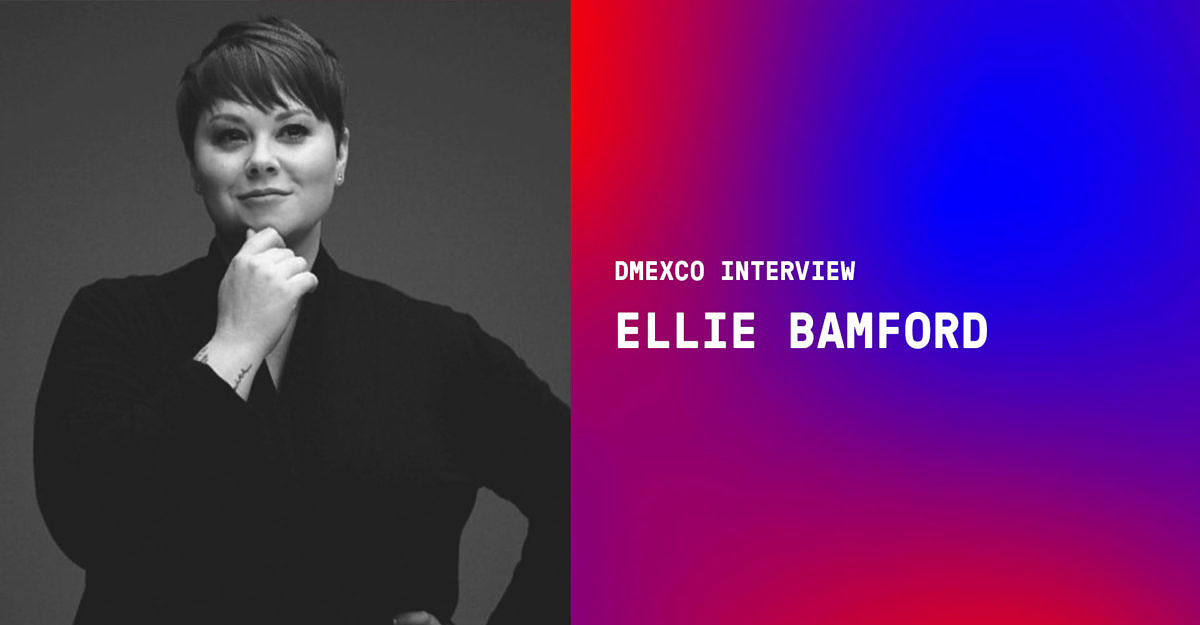 She was named Media Planner of the Year 2022 by Ads Age. She is responsible for global marketing and communications for the renowned New York-based consulting and advertising agency RG/A. Moreover, she's a charismatic and important figure in the LGBTI community and is considered a pioneer for equity and diversity.
You can watch Ellie Bamford's talk at DMEXCO 2022 again for free and on demand here.
In September, we saw Ellie Bamford on stage when she gave her lecture at DMEXCO 2022, featuring the hopeful title, "A Positive Transformation Is Happening In Media (And No, It's Not The Metaverse)." This proclamation ensured packed seats at the Red Stage. We wanted to take this opportunity to meet Ellie again. We wanted to know in more detail what is currently happening in the media world, where it's changing, and what exactly makes her so hopeful.
Ellie Bamford: Brands' social values are decisive
The title of Ellie Bamford's lecture already piqued the interest of DMEXCO's guests. After all, not far from the Red Stage, w3.vision was taking place for the first time. That stage focused on everything about Web3 and all the topics surrounding blockchain, the Metaverse, and Ethereum. So what is the shift that she sees as so positive?
"Now it's 78% of consumers globally who now expect brands to have good social values. We expect a brand to be doing good."
Sure, the Metaverse is exciting, she then admits. But that's too far off in the future to talk about it at the moment, she says. There are other aspects that are already much more tangible and comprehensible. In a conversation with podcast host Alex Wunschel, Ellie Bamford shares her views on BeReal, TikTok, Discord, podcasts, and other changes in the media world.

DMEXCO podcast – our questions for Ellie Bamford:
How can current trends be integrated into media strategies?

What do these changes mean for agencies?

How should brands and agencies position themselves to be ready for the future?

What values are expected from brands?
Put on your headphones and tune in. It's worth a listen!