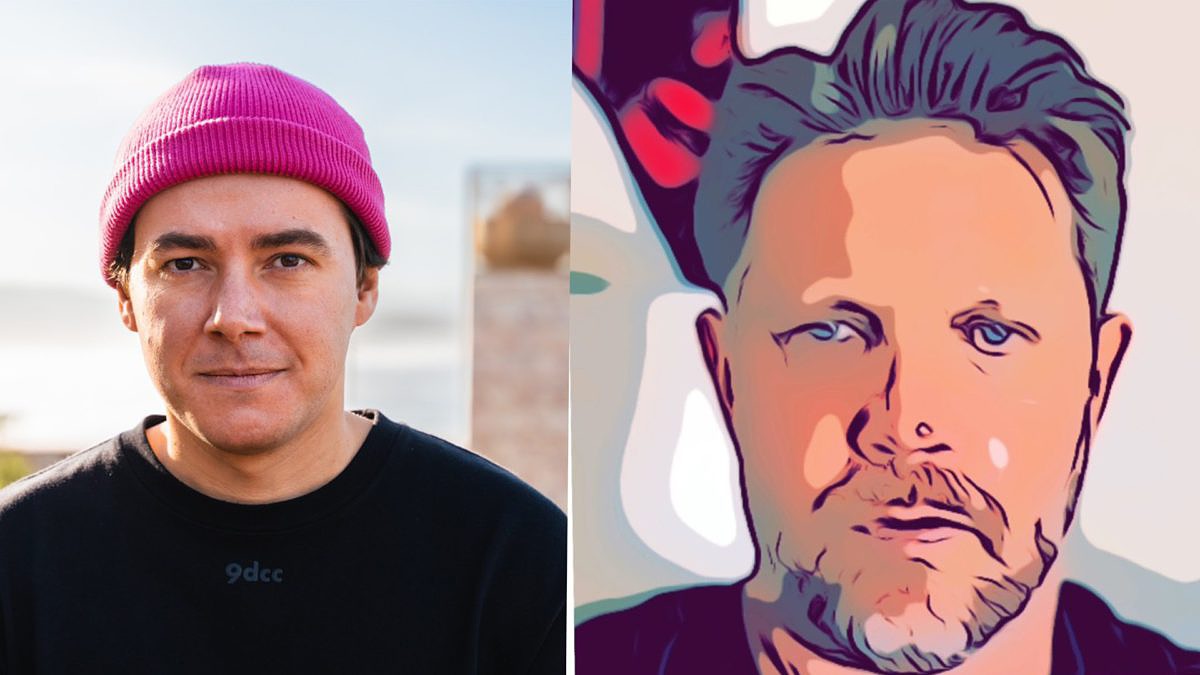 Web3 – the current status of the tokenized web
Web3 is one of the hottest topics in digital business; something that was already apparent at DMEXCO 2022. The first w3.vision was held at last year's event and was a resounding success, bringing the international Web3 community together to share ideas, interact, and take a deep dive into the possibilities for a new kind of Internet.
Does Web3 and its values relating to decentralized and democratized content and interaction resonate with you? Or would you like to discover more about how to revolutionize the customer experience using immersive retail, including 3D and AR/XR applications? Then don't miss out on w3.vision at DMEXCO on September 20 & 21 in Cologne – your opportunity to join the Web3 community!
Right now, the market is evolving, forcing brands to rethink their strategies. Many players in recent years have primarily reserved decentralized applications as well as blockchain-based products and services for a very narrow target group. As a result, most customers have been neglected and overlooked when it comes to Web3. High time to break new ground in Web3!
Web3: A host of opportunities – many of them untapped – to bring customers on board
In our latest podcast episode, host Alex Wunschel talks to Web3 experts Diego Borgo and Brent Annells about the significance of Web3 for brands and marketers. Diego works with more than 1,500 brands looking to enter Web3 and the metaverse. Brent has already been involved in shifting the trajectory of many different companies to Web3 – from tech giants including Uber and Facebook through to startups. He is also the founder and CMO of Smart Token Labs. Both are therefore keenly aware of the opportunities and challenges that Web3 presents to brands, as well as why many brands are currently struggling to develop successful Web3 strategies.
"The amount of offer within the so-called Web3 native space has skyrocketed, meaning every single brand was trying to target the same customers. And it's still a very small audience. And therefore, when there's a lot of offer and not so much demand, we know what happens."
In the podcast, the two Web3 enthusiasts talk to host Alex Wunschel about the advantages of Web3 technology in mastering the business challenges facing brands, especially when it comes to interaction and customer loyalty. Our invited experts also share examples demonstrating how Web3 technology can be used to improve the user experience and create personalized benefits.
"If you get yourself a Smart Layer Pass, then you're joining our open loyalty program. You will get a series of surprise and delight experiences by holding this pass in your Apple and Google Wallet, and it will connect you to a bunch of web-based experiences that will blow your mind."
Our conversation with Borgo and Annells also touches on the following topics:
What role do smart tokens play in growth and engagement?

How and where can we store tokens securely?

What challenges are resolved by implementing a token-based model?

What can brand managers do to identify and harness the potential of Web3 technology?
Eager to learn more? Then put on your headphones and tune in!