This year, the DMEXCO Conference 2020 will focus on your digital participation via our DMEXCO @home platform. Learn from successful industry experts and be inspired by international digital visionaries! What you can expect:
The leading heads of the digital industry present their milestones and innovations in two studios focusing on Business, Marketing & Media and Technology & Future

New approaches and optimization processes in the workspaces through practice-oriented knowledge transfer within our masterclasses and deep dive sessions
Masterclasses
Practical knowledge and pure inspiration. Added value for your daily job routine. The masterclasses offer valuable input and relevant knowledge in the form of exciting case studies or tangible how-tos. Through the topics – Media, Marketing, Technology, Business and Future – the 30-minute slots offer practical know-how and pure inspiration for daily digital business.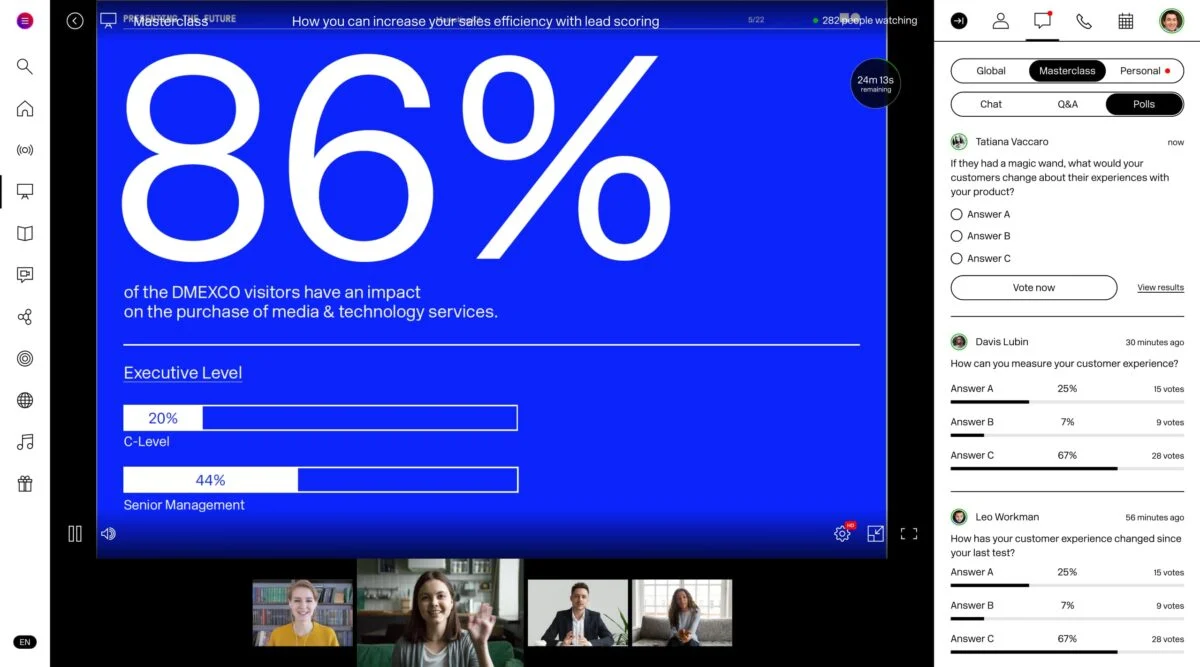 Deep Dive Sessions
Immerse yourself in an exchange of experience on a high level. The practice-oriented Deep Dive Sessions convey exclusive specialist knowledge. In 45-minute sessions, our exhibitors share their experiences with you and provide a deep insight into relevant topics. Beyond the pure transfer of knowledge, an intensive exchange between the Deep Dive host and the participants is created.
To participate as a speaker click here. This year all studios and workspaces will take place digitally and a lead report will be generated for each participating speaker.