Experience networking, exchange & business in a decentralized and smart way. Whether at home, in the office or on the road, via our desktop application or in the new responsive mobile app – dive into the world of DMEXCO @home and take your business to a new level!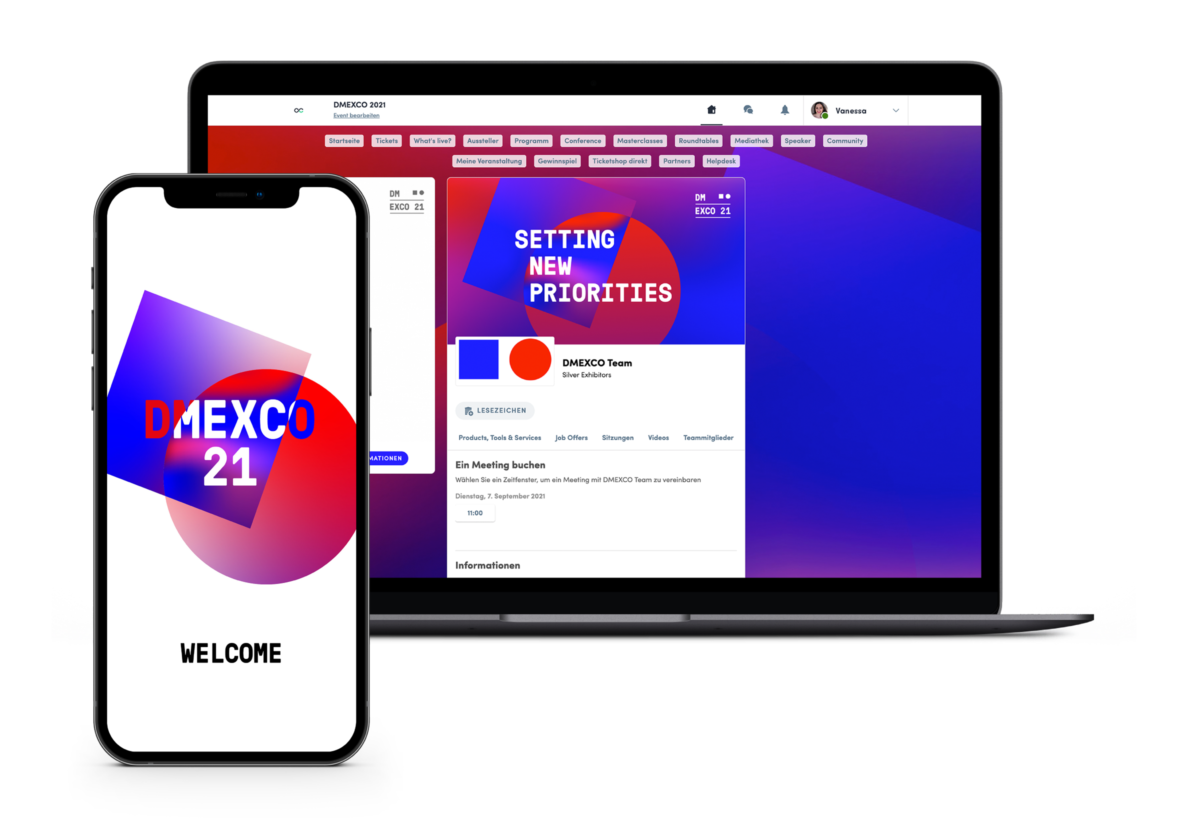 DMEXCO @home at a glance:
Live Conference
Want to learn from the best and take a look at the digital future today? Let yourself be inspired by the visionaries of the industry at the live Conference! Be there when international top speakers reveal the digital future trends of tomorrow. Exchange ideas in real time with the speaker and the DMEXCO community via chats, Q&As or polls and expand your knowledge horizon!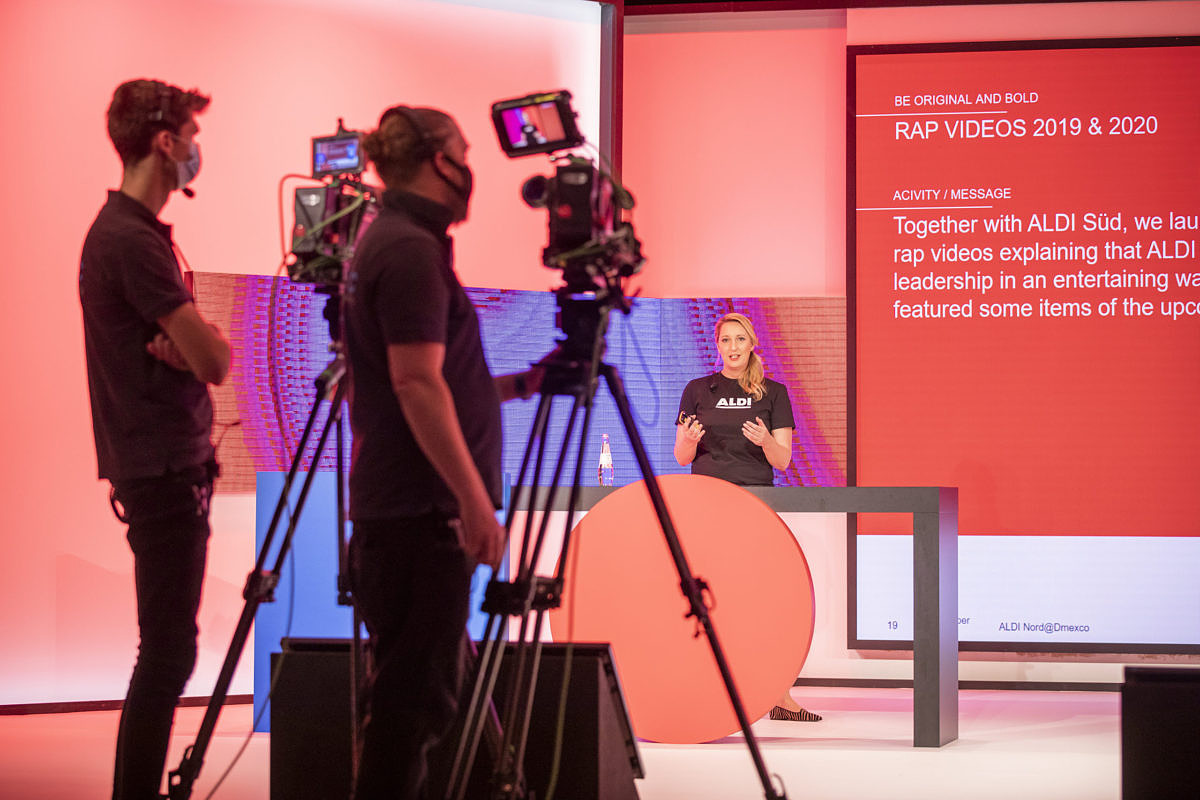 Interactive Masterclasses
Know how it's done: Practical impulses await you in our numerous Masterclasses! They offer learning sessions from and with successful experts from marketing, media and tech. In the deep dives on specific focus topics, you will learn new approaches and optimization processes for your daily marketing activities through case studies, interactive product tests and discussions.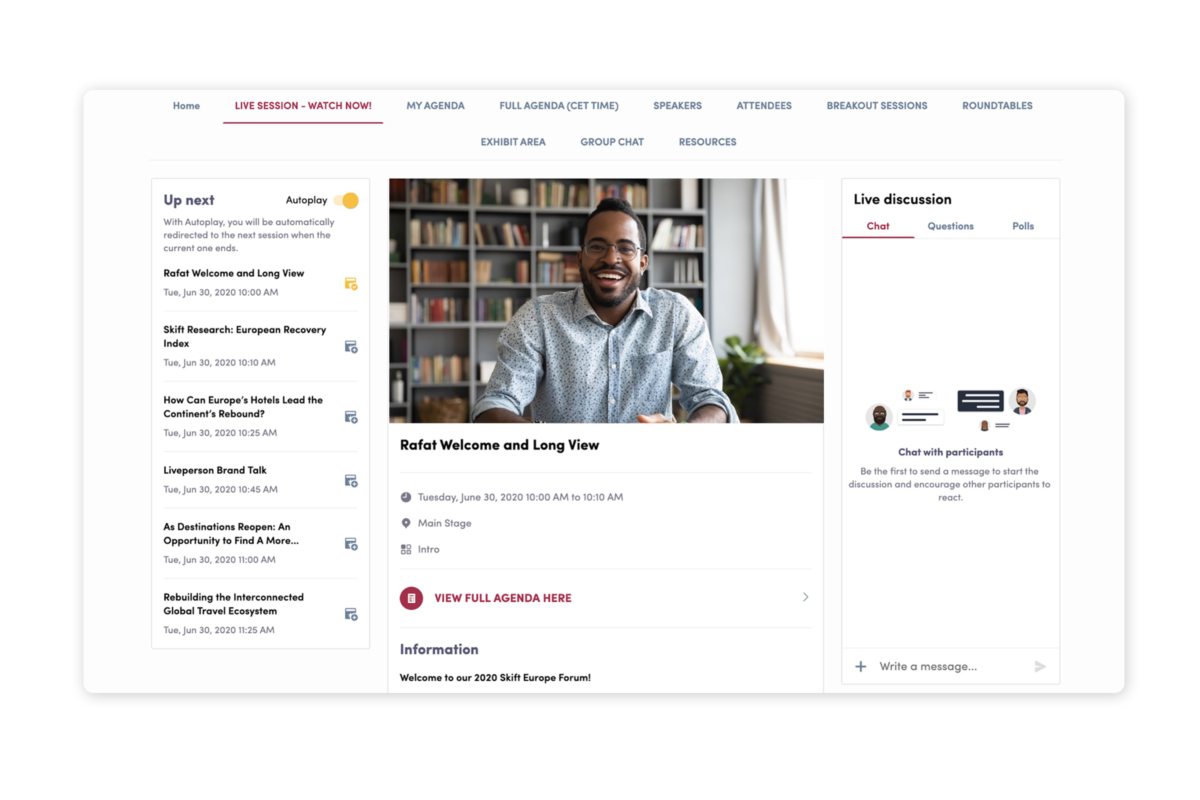 Video-on-demand library
With so many speakers, of course you can't be there in real time everywhere. But don't worry! You missed an exciting session or want to watch a session again? No problem! In our video-on-demand library, you can watch all sessions of DMEXCO @home even after the event.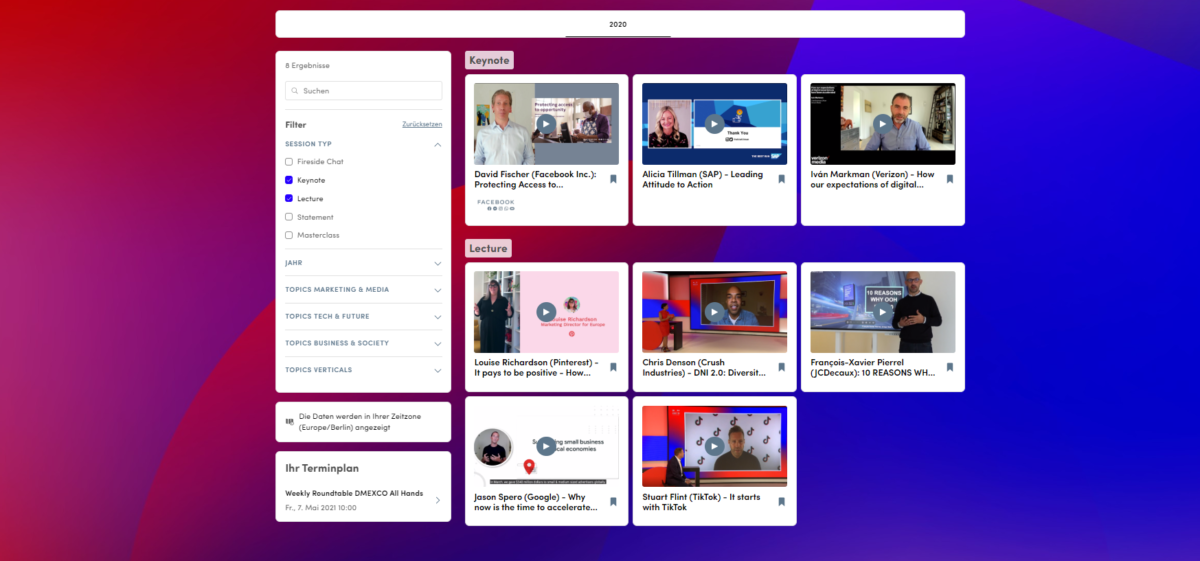 Expo
Find the latest solutions and services for your business! Each exhibitor is represented with its own, individualizable Company Profile at DMEXCO @home, where you can access all relevant information about the company, its products and services. In addition to information material, you will also find downloads for further content, links to exciting sessions and much more. You can exchange information directly with the exhibitor or conveniently arrange an appointment for a later date via the one-click-meeting function.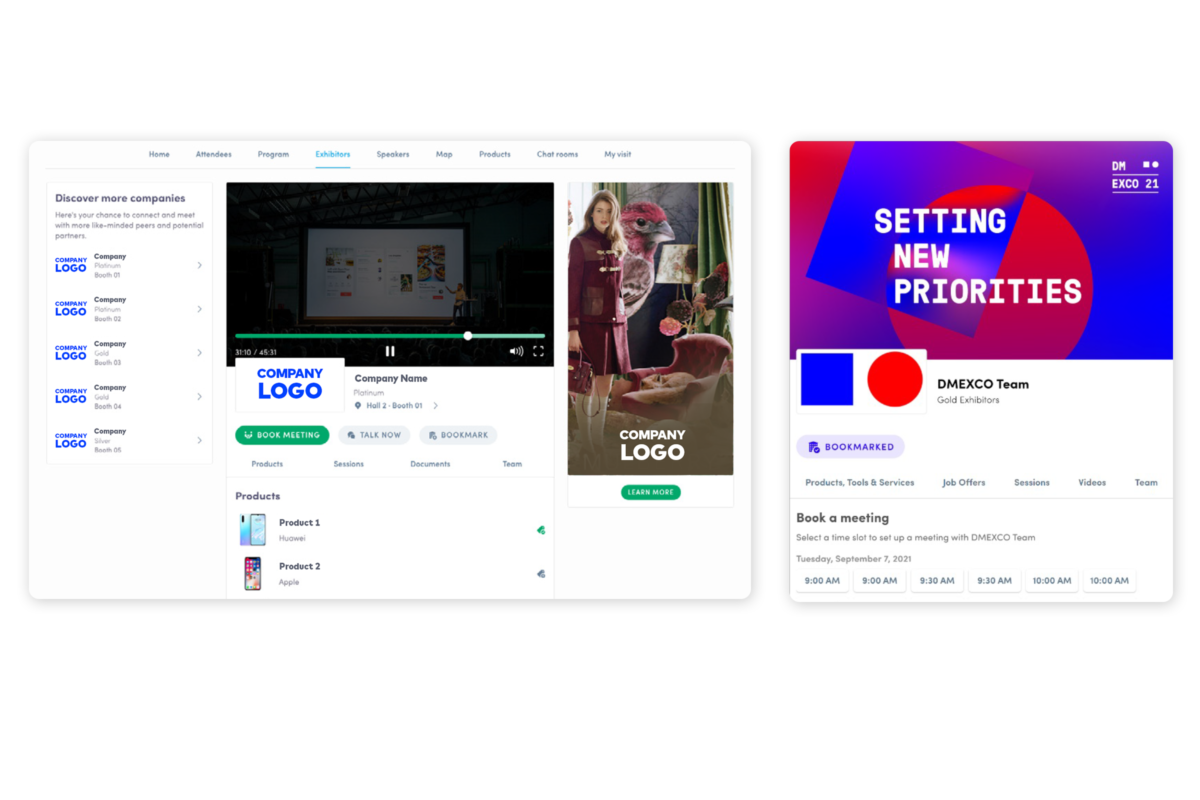 Networking
Find exactly the right person for your business among thousands of participants! Through AI-based recommendations, we suggest relevant contacts that match your interests. You can also filter the attendee list by interests and easily find relevant contacts. Connect with potential business partners and digital experts around the world, schedule meetings for later, or connect with them live via chat or audio/video call.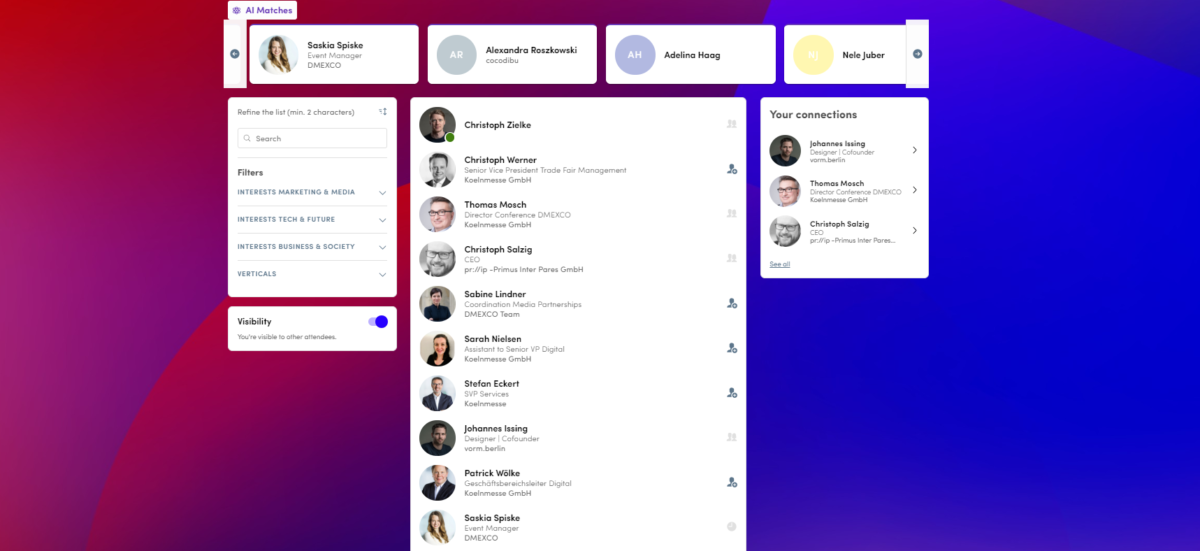 Communication
DMEXCO stands for networking and personal exchange. At DMEXCO @home, you're always in touch with the entire community! Communicate with other participants via platform-wide instant notifications through text chats and audio/video calls, exchange contact information and conveniently arrange virtual meetings.